Considerations in set design embracing localism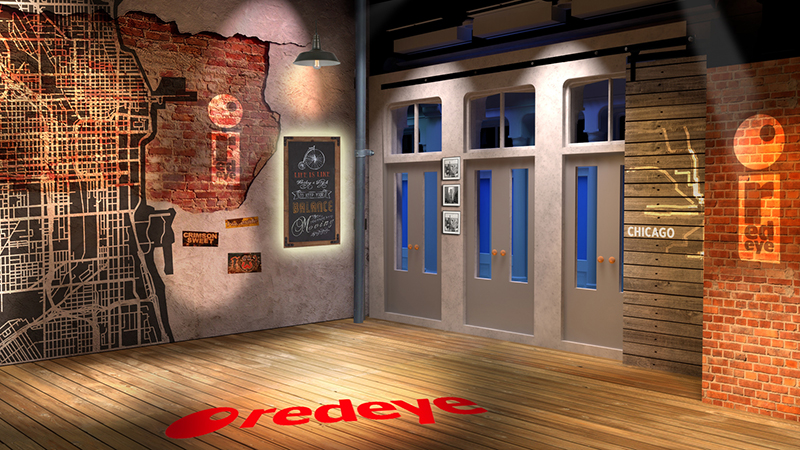 Subscribe to NewscastStudio's newsletter for the latest in broadcast design and engineering delivered to your inbox.
Since local television stations are so closely identified with local news, it's only natural that local design trends, culture, geography and landmarks are a great source of inspiration when it comes time to design a new set.
But why is this strategy, known as localism in set design, a great approach — and is it always the best route?
Creating Connections
The first key reason to integrate localism into your station's set design is to create a closer connection with your viewers and their own pride in the community. This leverages viewers' emotions to build brand loyalty as well as an instantly recognizable look and visual on-air presence.
Secondly, with station brand positioning so closely tied to the local community, localism in set design can be a natural extension of this strategy, capturing what makes your market unique and dynamic.
Localism also has the ability to create a unique look if your station is seeking differentiation among other sets in the market that may take a simpler, more homogenous approach to set design.
This approach is a great way to bring a sense of trust and authority to your newscasts by creating an on-air identity that's iconic yet familiar and has a sense of authenticity.
Viewers are likely to feel more connected to a set that has visual references to their local community — and looking for unique local sources of design inspiration can be a great way to begin the design process, especially if you're looking to create a look that stands out in the market.
It's worth noting that even subtle implementation of "local" design elements can be quite effective in creating a connection.
A Unique Look
Keep in mind that localism isn't the only creative approach that scenic designers can employ as part of the design process to deliver your project. Every station needs to be able to create a unique look for itself and localism is just one of many strategies you can discuss with an experienced broadcast set designer when inquiring about their approach.
On this note, remember that localism is a means to an end. That "end" is about creating an overall scenic environment that amplifies your content and creates a visual connection with viewers in an authentic way.
Ultimately, "content is king" and the driving force behind most set design processes. This doesn't mean the scenic environment itself can't set the stage in a unique way that creates storytelling opportunities that grabs viewers attention across multiple platforms.
Peter Provost is an Emmy-nominated scenic designer and the founding principal and director of design at Provost Studio, a cross-disciplined design firm focused on interior architecture and branded environments with expertise in broadcast studio and newsroom design.