Charlotte station builds sand anchor desk for Rio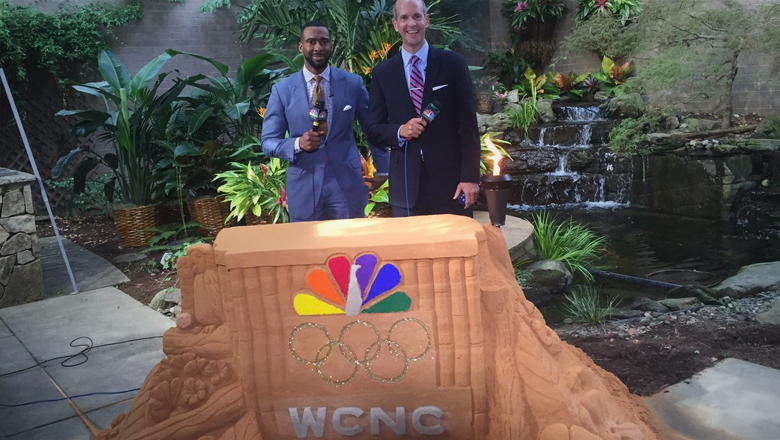 The sand anchor desk is back — though this time on an "Olympic" scale.
WCNC-TV, the NBC affiliate in Charlotte, N.C., debuted its sand anchor desk in honor of its parent network's coverage of the 2016 Olympics in Rio de Janeiro.
The desk, which was built at the station in North Carolina and not Rio, includes strong, Greek-style columns and is surrounded by nature motifs.
Fronting the desk is a glittery olympic rings and full color NBC peacock.
The station also added torches and tropical-looking plants in the background.