Korean broadcaster's set includes perch for Olympic mascots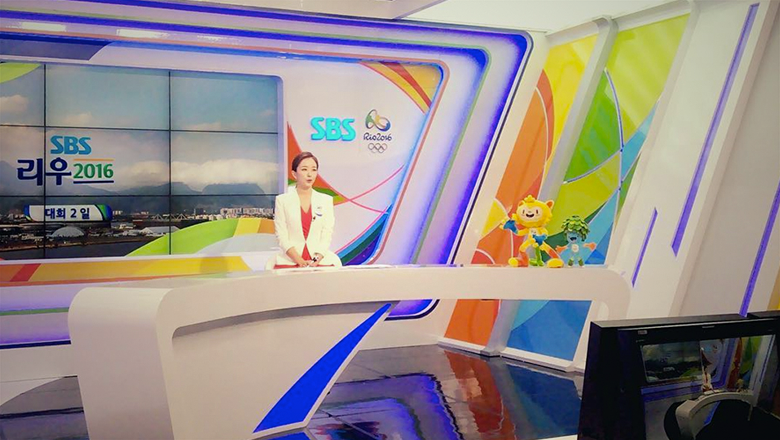 SBS (에스비에스), the South Korean broadcaster for the 2016 Rio Olympics, uses a set with sharp and dramatic angles for its coverage of the games.
The set uses white angled surfaces accented with bold colorful lighting and panels to create a fresh look that also incorporates much of the vibrancy of the games — as well as the South American flair.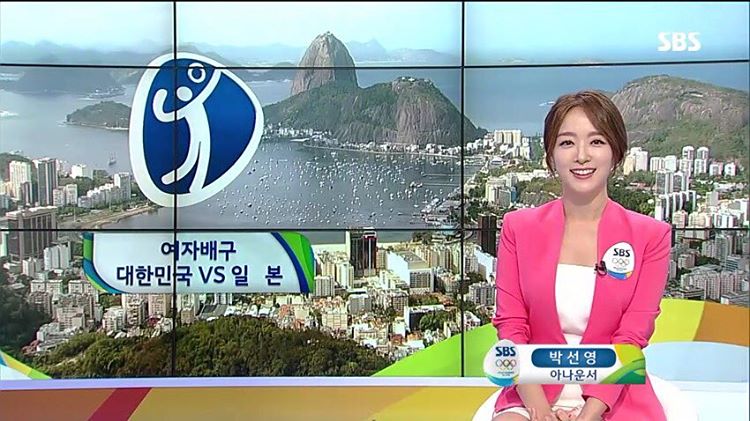 Perhaps most notable, however, is the prominent location that figurines of the Rio mascots, Vinicius and Tom — who perch right on the presenter's anchor desk.
Vinicius, which is the mascot of the "main" Olympics, is named after poet Vinicius de Moraes, who wrote the notable work "Bossa Nova." Tom, meanwhile, who serves as the mascot of the Paralympic games that follow the games, is named for Tom Jobim, a Brazilian musician.