Sun sets early at NBC Chicago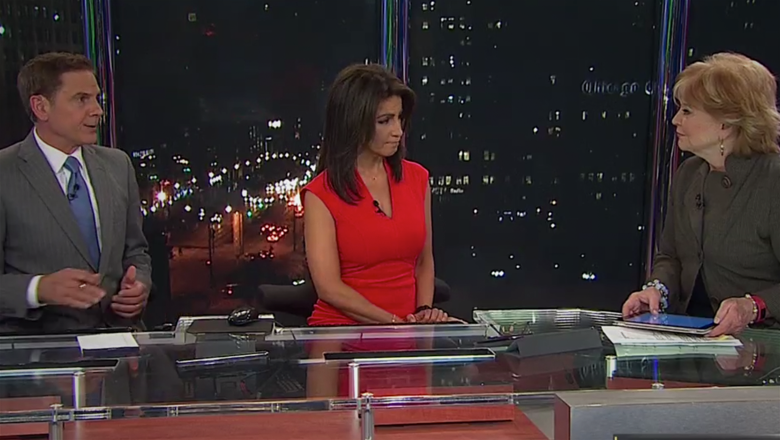 During WMAQ-TV's 6 p.m. newscast, viewers may have noticed something a bit odd about the faux windows behind the anchors — the video being fed to it showed nighttime view despite the sun being still fully up at the time.
The NBC O&O, like its sister stations with simliar video panel arrays designed to look like windows (as well as other stations across the country), typically feeding a live or looping video to the monitors.
The view, even if not live, typically at least matches the lighting for the time of the day for that season.
Just a few minutes after the screenshot above was taken about 12 minutes into the broadcast, NBC 5 showed a meteorologist in front of another video feed that was either live or at least matched the actual lighting.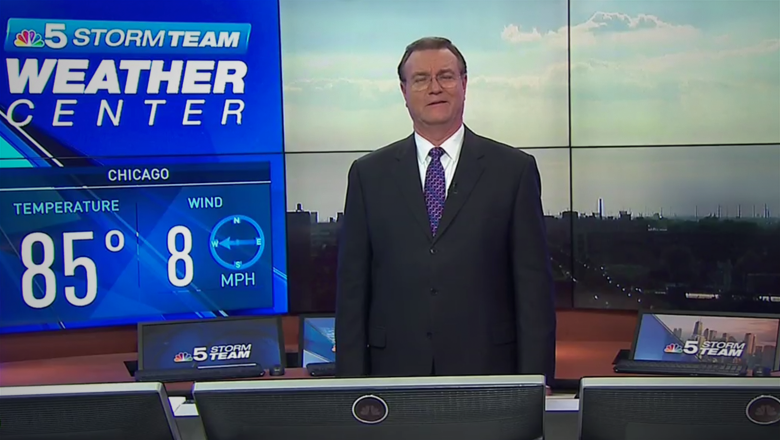 Then, about five minutes later, the sun abruptly returned to shot behind the anchors, as seen in this shot taken a bit later in the newscast: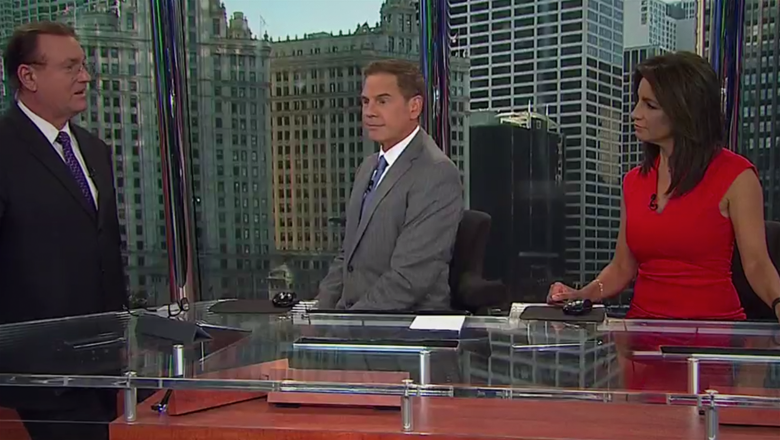 It's worth noting that the "night" image likely wasn't just an issue of a camera being improperly shaded — since the car's headlights are visible in the screen.
The station has used generic graphics in place of the video feed in the past.
Ironically, later in the newscast during a weather toss, the anchors commented on it being a "weird" weather day — though they were actually referring to a funnel cloud that is believed to have formed from industrial pollution.