Fox Charlotte ditches 'diner' look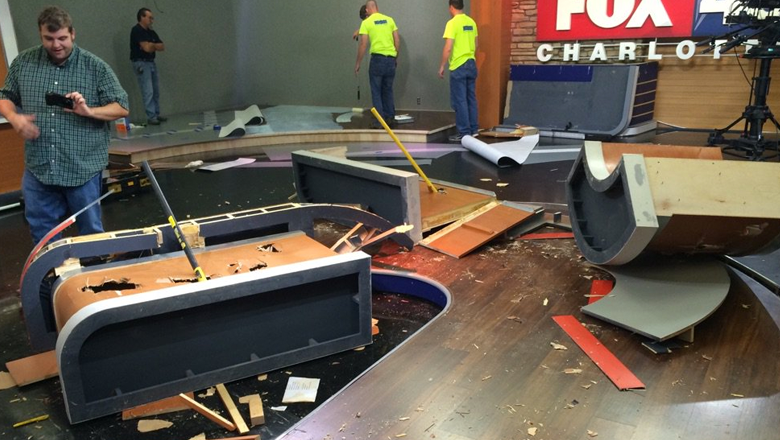 Check, please. The diner-style set at Charlotte, N.C.'s Fox affiliate WJZY-TV has served up its last newscast on a set that combined well thought out design into a unique theme.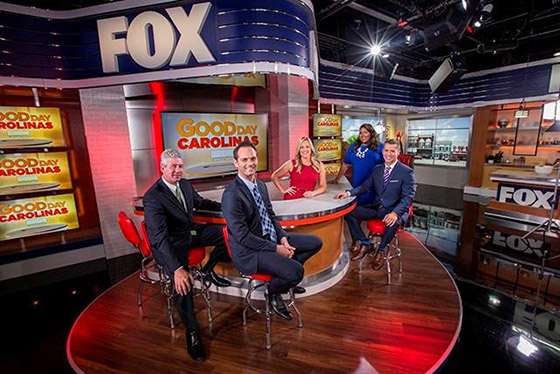 First installed in 2014, the set was used primarily for the O&O's morning offering "Good Day Carolinas" and included a unique horseshoe shaped home base and, appropriately, a kitchen area that doubled as a standup, demo and interview set.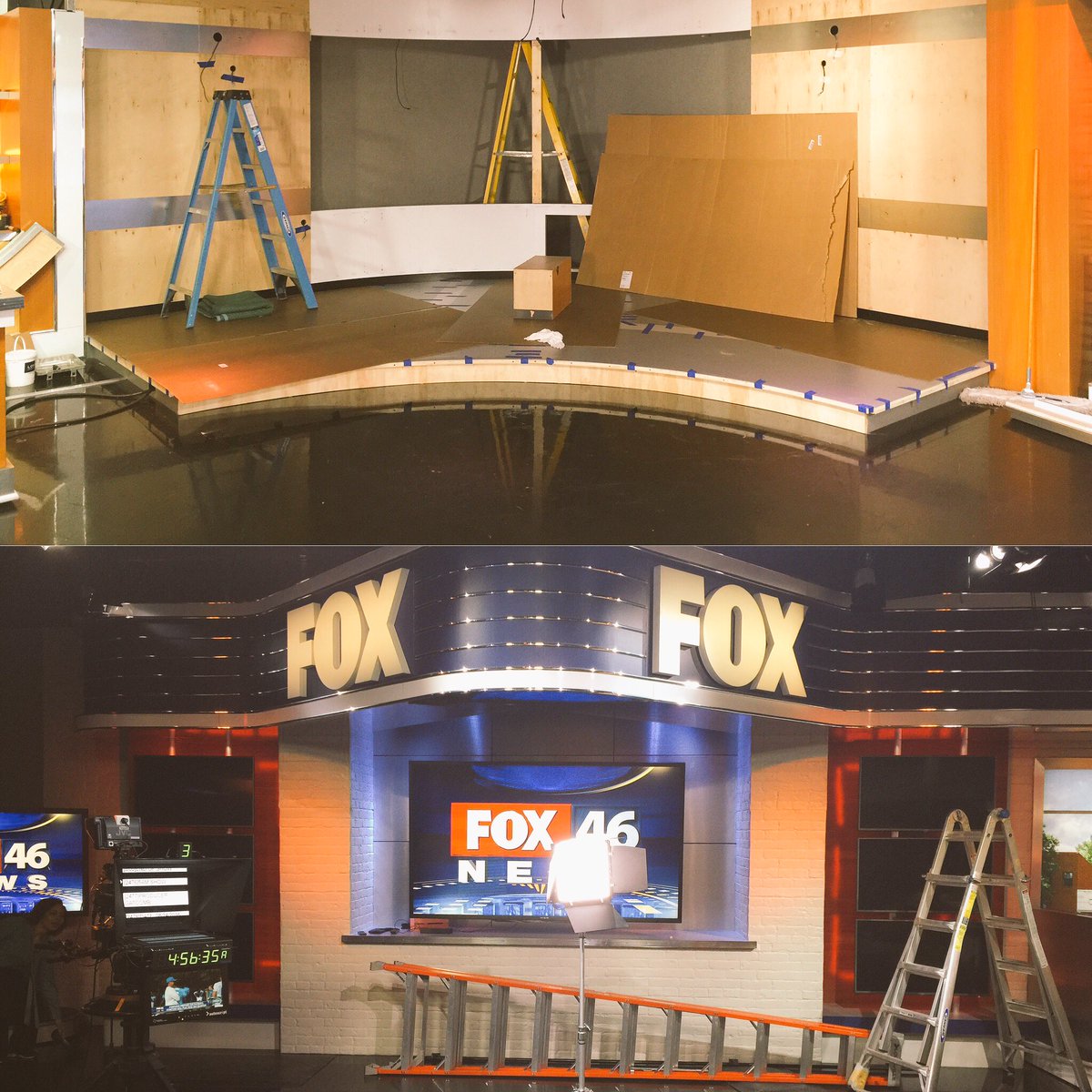 Chrome accents, bar-style stools and retro design elements ccompleted the look.
Now, however, the station has demolished the set to make way for a new look.
It's a bit of a disappointment to see this set get packed up "to go" — it was certainly a unique take on morning news set design that managed to combine a friendly seating arrangement that encouraged interaction with a themed design that didn't seem overly cheesy.