'Wendy Williams' builds sassy palace set for new season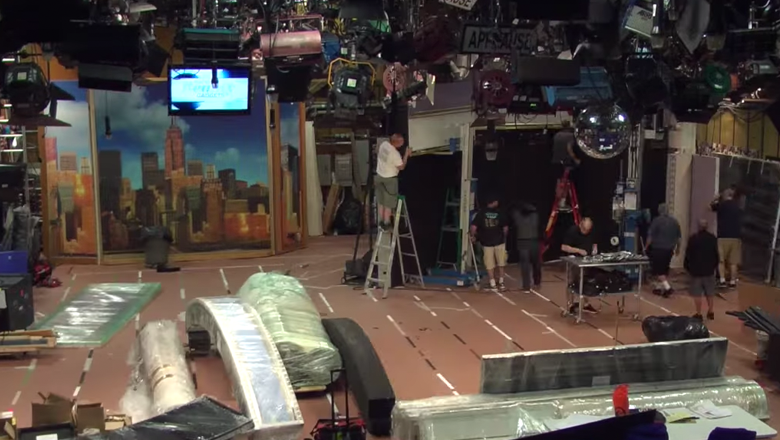 Syndicated talker "The Wendy Williams Show" unveiled a new studio and look for Season 8 that's sort of a modern and sassier take on a fairy tale palace.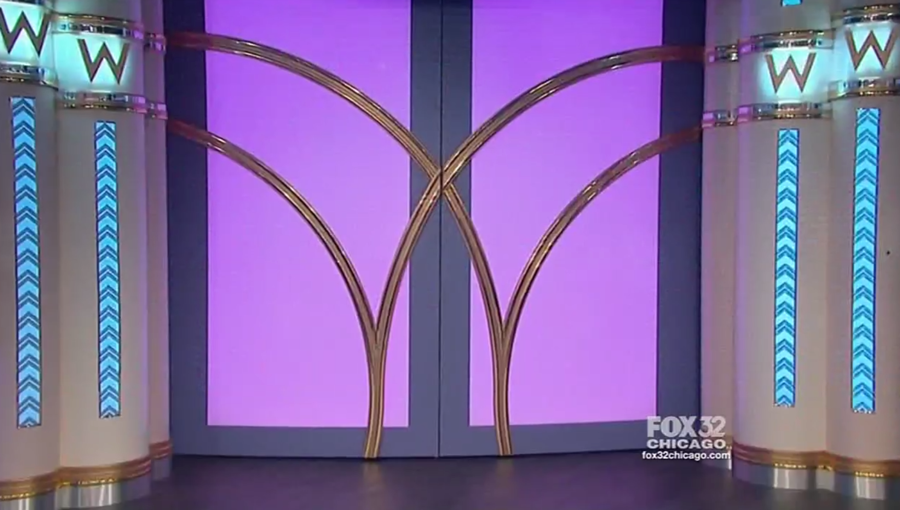 Starting right off the top of the show, host Wendy Williams now enters form behind two 400-pound doors fronted with an arched gold detail that forms an abstract "W."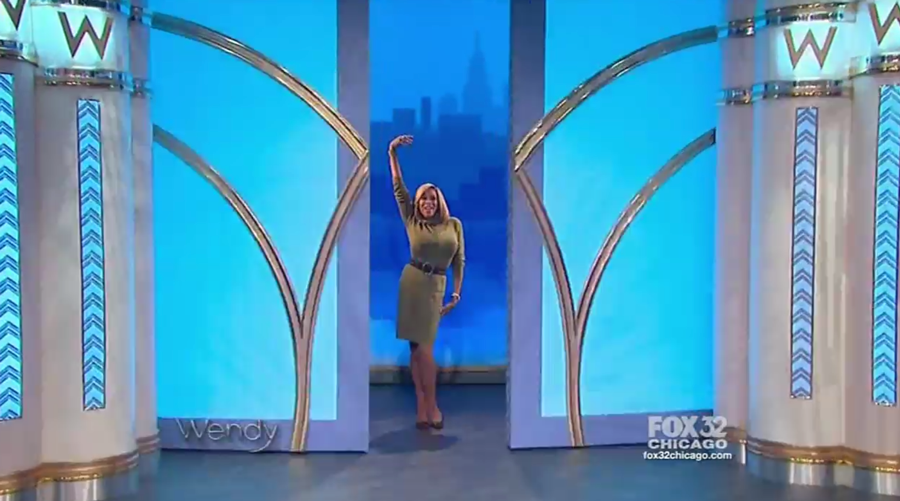 The doors themselves are also much taller than their predecessors — making for a much grander entrance.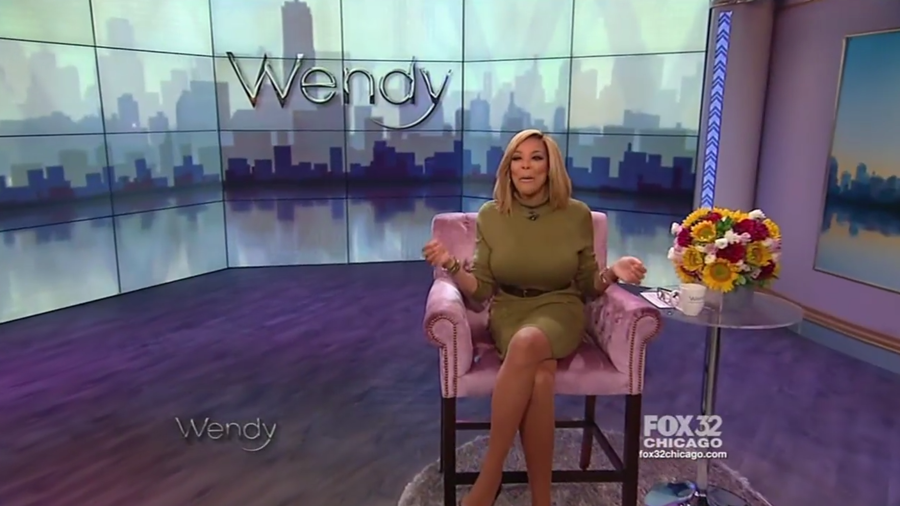 The show's home base, meanwhile, still uses the three-section video wall while Williams herself sits on a wider, upgraded version of her signature purple chair (though the new version seems more in the lilac part of the spectrum).
The new chair also adds nailhead and tufted detail that adds an upgraded look of elegance.
Set up around the studio are white, rounded columns with internally lit bands featuring a chevron pattern and topped with backlit "W"s and gold and silver rings.
The result is an almost fairy-tale like allusion to a royal colonnade or turrets of a castle — with the patterns and metallics adding just a touch of bling.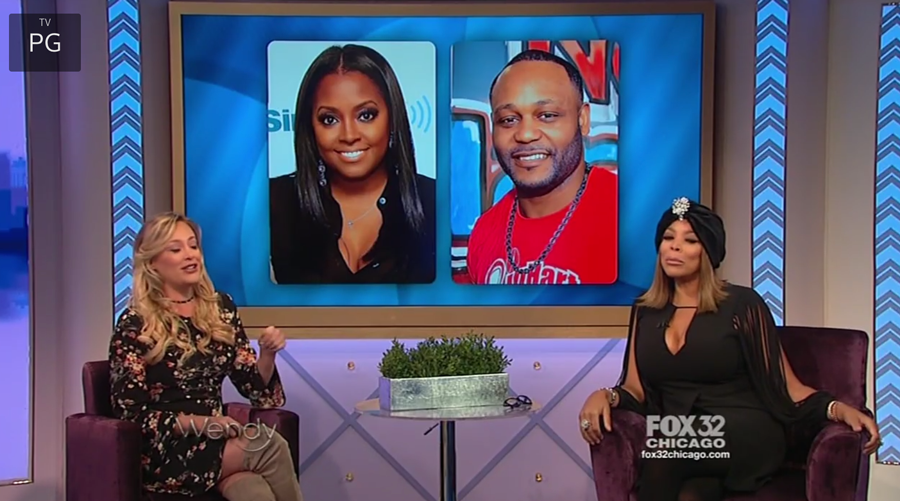 The far left area of the set, which got little use in the previous design, now serves as an alternate one-on-one area. This setup also makes use of Williams' old purple chair and adds a large video panel for topical graphics.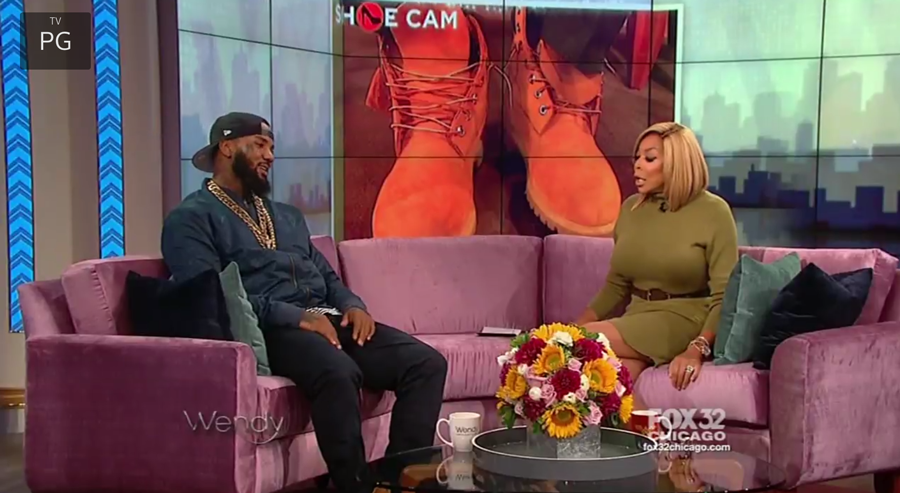 For full sit-down interviews, Williams has an upgraded purple sofa that's also positioned at a slightly different angle, allowing her to better make use of the video wall as a backdrop.
Guests, meanwhile, enter from an opening in the far left of the set.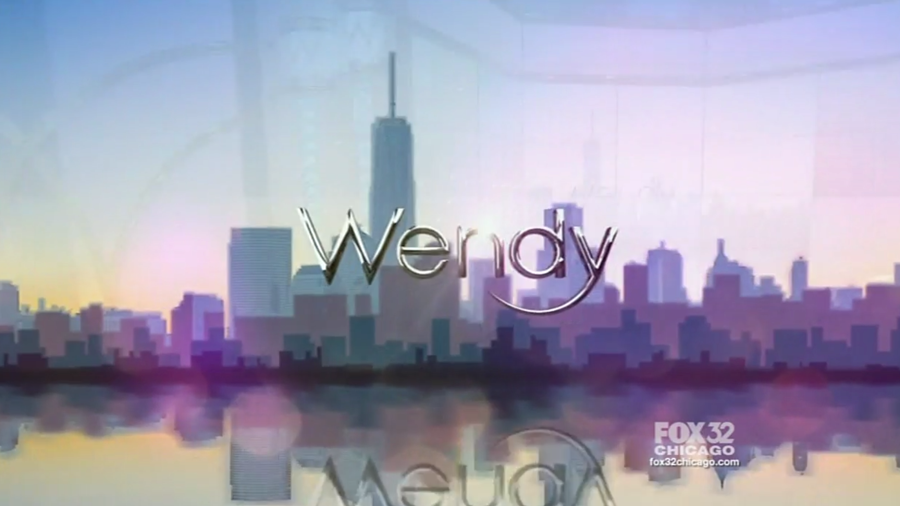 For the new season, the show also updated its graphics package, trading out the stylized and saturated imagery of New York City for a simpler, geometric rendition of a cityscape in a variety of dark purples and blues that overlay for a layered, almost water-color like look.
Combined with the glittery dots pattern from the previous season, the new package seems more cohesive.
This motif is also found behind the entrance doors and to the far right of the set, which now shows up more on camera.
The show's logotype, now appears in a slightly refined silvery-effect that still comes off looking like someone got a bit too over zealous with a Photoshop layer effect.
The show's audience area has also been upgraded with printed backgrounds to match the cityscape look as well as some other cosmetic updates.
The home base uses a version of the cityscape graphic with subtle animated light effects, though the show's popular "Hot Topics" segment still uses the same looping background used last season instead of something that's more in line with the rest of the look.
Correction: An earlier version of this article misattributed the season number "The Wendy Williams Show" is on. It is on Season 8.