CNN updates newsroom studio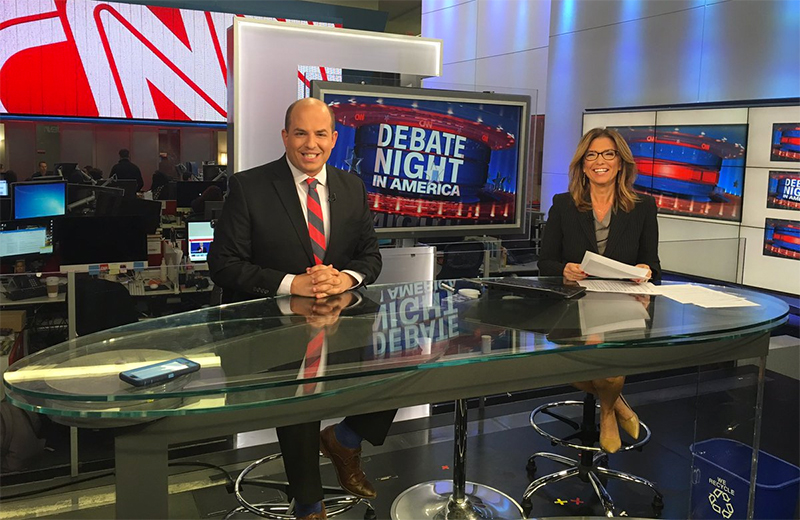 CNN has updated Studio 58, located in the network's New York City newsroom, with a new desk from Clickspring Design.
Formerly the CNN Money studio when it launched, the location has become CNN's primary position for dayside programming with most hours of "CNN Newsroom" using the space along with "At This Hour."
The updated desk is larger, which will allow for more panels of guests, and features a minimalist design of metal and plexiglass. The old desk, which debuted with the original setup for CNN Money, was designed by Clickspring Design and could be reconfigured based on the broadcast.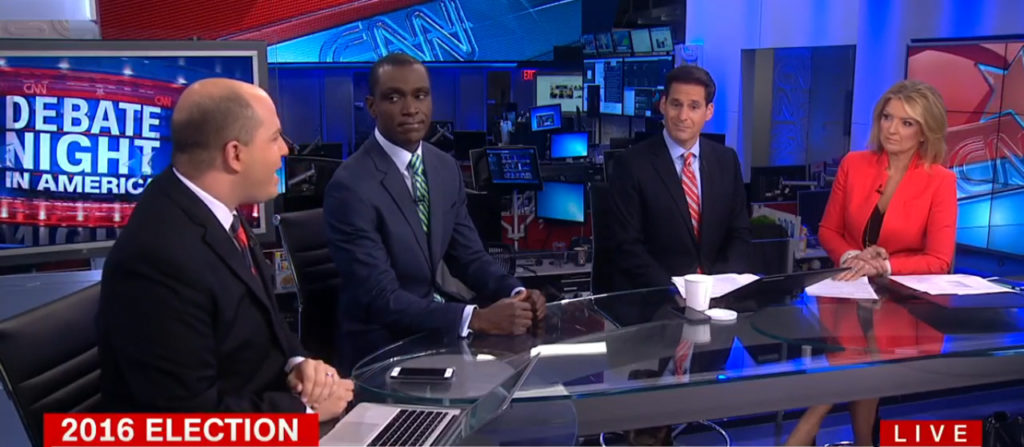 Studio 58 replaced the CNN Communications Center studio, which has now become a space for the networks live events, such as town halls and game shows. Studio 71, home of "New Day," has also picked up some programs which use to reside in the Communications Center, like "OutFront."
The CNN Communications Center was originally the studio space of CNNfn, which was replaced in 2006 and further closed off from the adjacent newsroom where Studio 58 is located. CNN is planning to move its New York City operations to the Hudson Yards building project in the next few years.
Images via Brian Stelter / CNNfan.org