Cable networks start the countdown to election day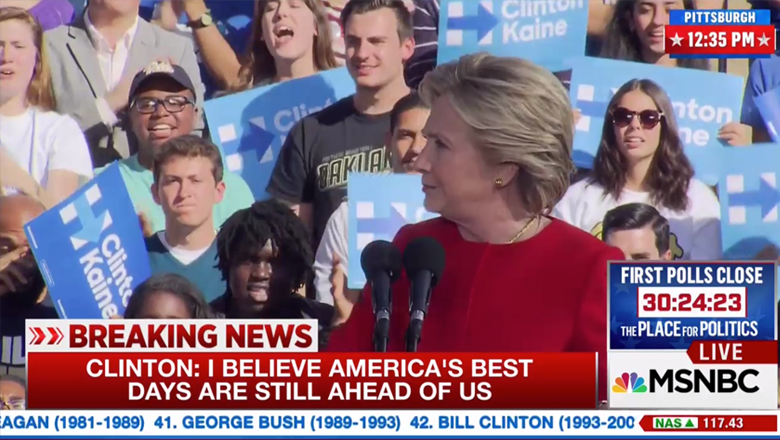 Just in case you forgot tomorrow is election day — never fear, the cable networks have helpful reminders for you in the form of the seemingly ubiquitous countdown clock.
MSNBC is using a countdown to the "first polls close" that shows hours, minutes and seconds. The clock is parked in the lower right of the screen, just above the normal bug.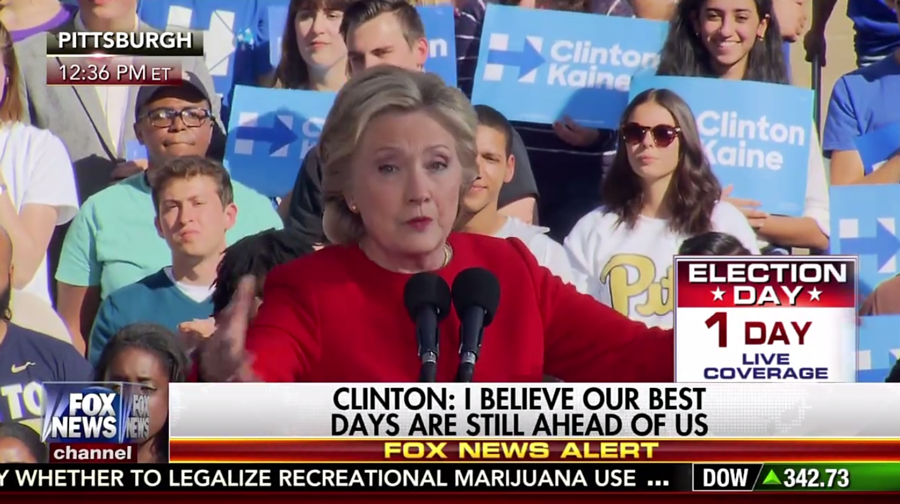 Fox News, meanwhile, is using a simple "1 day to election day" approach, which is similar to streaming network CBSN's approach: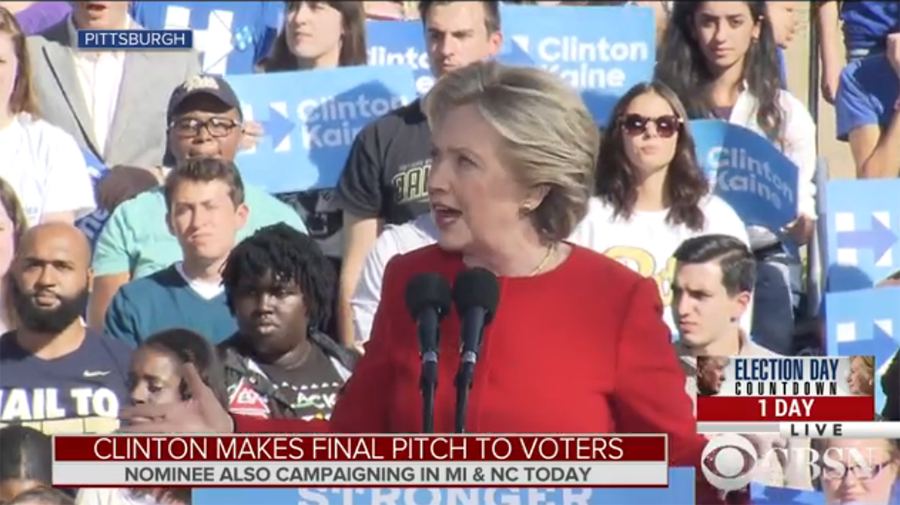 CNN, however, is counting down to when its coverage begins in hours, minutes and seconds.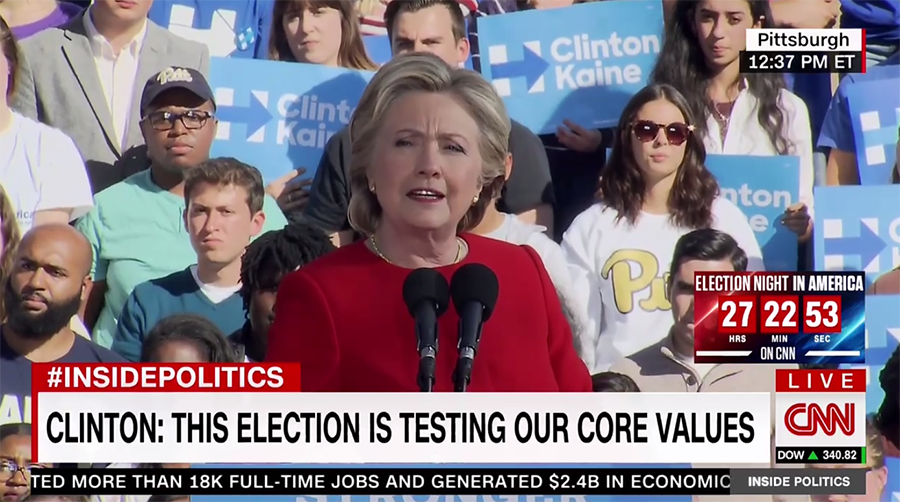 Taking things a step further, CNN later launched a Facebook Live stream that is nothing but a fullscreen graphic countdown complete with CNN's election theme from Herb Avery.