Chilevisión debuts dynamic new look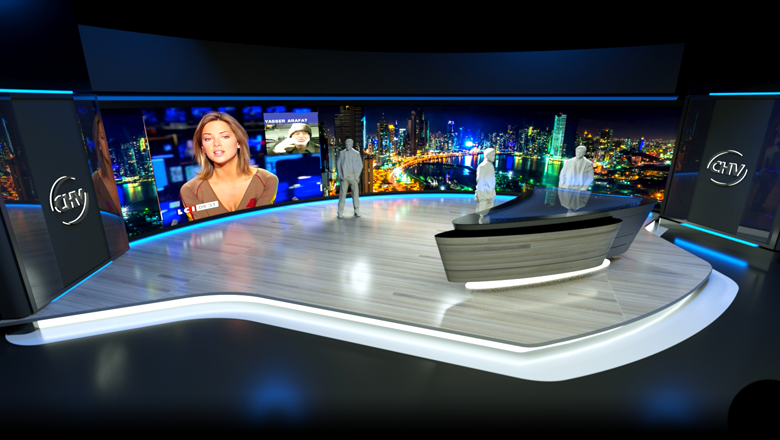 Chilevisión, has debuted a new set that combines smooth, curved walls with sharper angles to create a dynamic look.
The station, owned by Turner Broadcasting, recently moved to CHV House in Chile.
The new set, designed by Madis, is dominated by a 45-foot wide curved video screen flanked by two vertical walls with dimensional logos and subtle curved accents.
The set's unique anchor desk combines a wedge shape with the curves of a shark tooth shape that's created using a solid, banded finish with multiple tiers and integrated lighting near the base.
Place on the far right side of the studio, the anchor desk configuration allows for multiple talent configurations and interaction shots, all of which take advantage of the video wall.
Under the anchor desk is a riser that stretches the entire width of the set that's clad in the same banded finish as the anchor desk and blends curved edges with sharper curves that come close to a sharp edge.
Additional integrated lighting is found in the set's riser as well as along the base and header of the curved video wall.