News 12 New Jersey upgrades set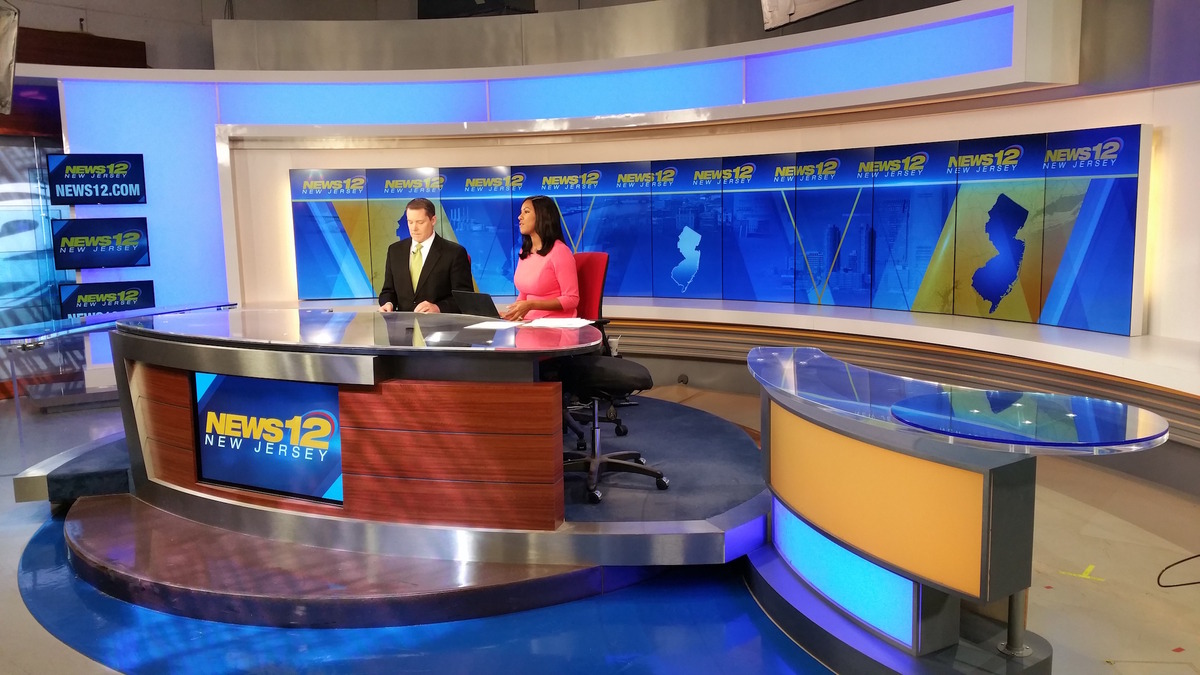 News 12 New Jersey has upgraded its set to include a large array of video panels.
The set now features 11 Philips BDL5588XL 55-inch monitors mounted vertically behind the main anchor area.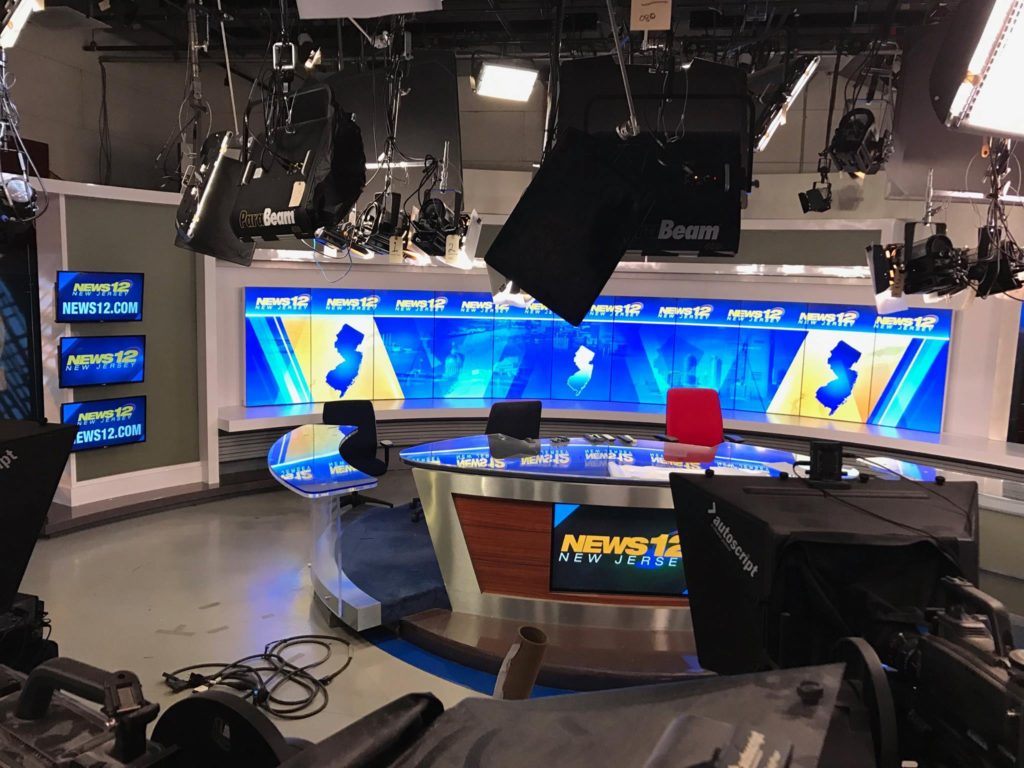 The upgrade was designed by Camille Connolly with AV integration provided by AV Design Services and fabrication by Blackwalnut.
The background adds a level of versatility to the set for both branding and storytelling, with one of the primary uses being to display the channel's network in a band across the top with an array of angled graphical elements below.
The vertical monitor orientation, incidentally, also seems to be tailored for the repeated use of the outline of the state of New Jersey.