The Big Tease: Holiday promo picks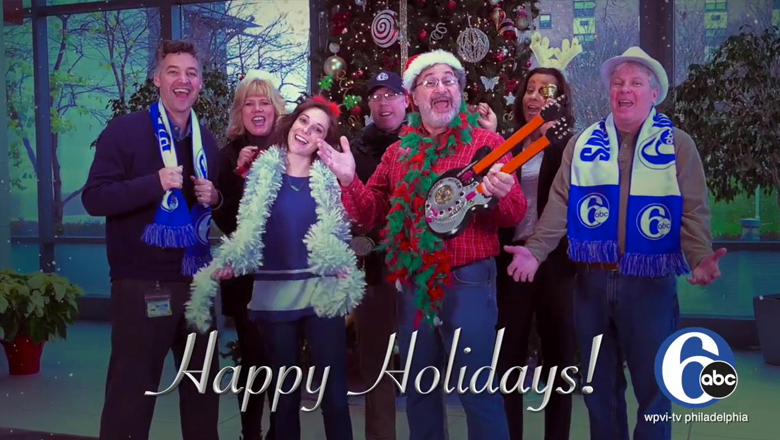 Check out our picks for local TV station holiday promos.
KSTP-TV
KSTP-TV's "Twin Cities Live" is using a mix of outtakes and memorable moments from its show in its holiday promo.
WTVD-TV
ABC O&O WTVD-TV in Raleigh, North Carolina, uses a frosty animation of snow forming words and its logo set against the "Carol of the Bells."
WGCL-TV
Atlanta's WGCL-TV is using a mix of anchor shots and intricate curved and sparkly graphics in its holiday spots.
WPVI-TV
Philadelphia O&O WPVI-TV uses a fun mix of station talent and graphics with its round blue logo doubling as a Christmas tree ornament.
WAVE-TV
Louisville, Kentucky's WAVE-TV uses one of its holiday spots to double as a promo for its smart phone apps, reminding users who get the gift of new tech to download the apps.
WNBC-TV and WNJU-TV
NBC O&O WNBC-TV and Telemundo 47 WNJU-TV in New York City uses a shared look for select promos, combining clips for Universal Pictures' "Sing" motion picture with video of its talent gathered in Rockefeller Center singing carols.
Have any favorite promos? Let us know in the comments.