CNBC's 'Squawk Box' relocates to Times Square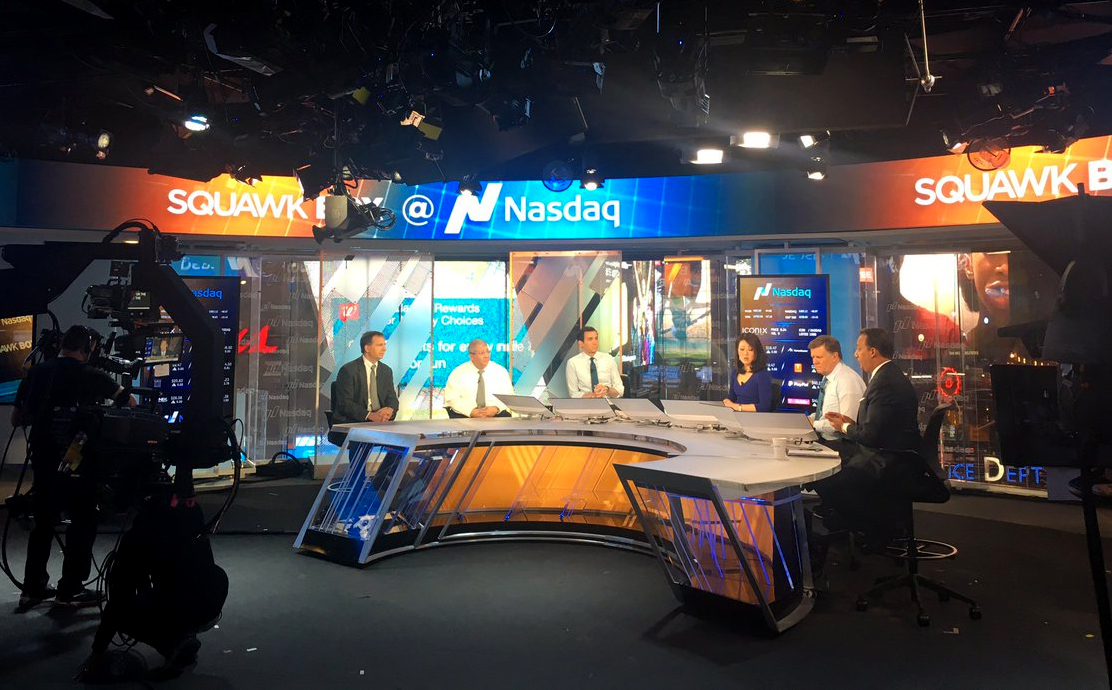 CNBC's morning business show, "Squawk Box," changed studios for the new year, moving to the Nasdaq MarketSite in Times Square.
The second-floor location, also home to "Fast Money," provides a sweeping view with lots of pop and motion for the broadcast.
"We're pleased to expand our programming from MarketSite, with its spectacular street level location at the crossroads of the world," said Mark Hoffman, chairman of CNBC Worldwide in a statement from November. "This new 'Squawk Box' stage, home to an impressive roster of listed companies, fits our long-standing strategy of selectively locating programs in both our state-of-the-art world headquarters as well as prestigious broadcast locations around the globe."
The show makes use of Nasdaq MarketSite's large video footprint, including its curved LED header, adding panels of frosted graphical patterns and repeating logos in the space.
A new desk continues the layering, adding plexiglass with branded graphics in a half-circle shape to allow for multiple guests and hosts.
"Squawk Box" is hosted by Joe Kernen, Becky Quick and Andrew Ross Sorkin and has been on the air since 1995, formerly transmitting from a shared studio with SNY, a regional sports network, in Rockefeller Plaza.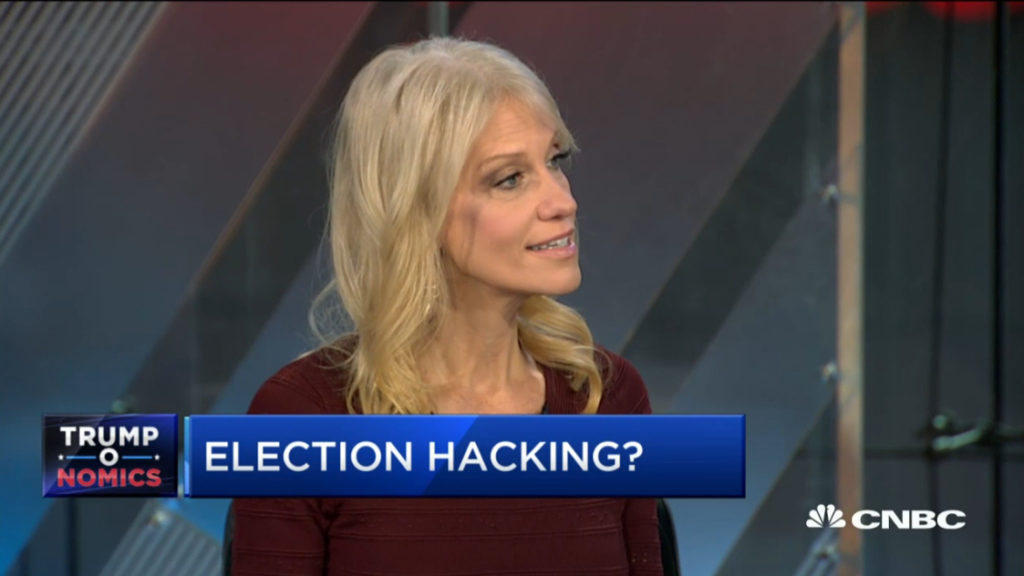 Similar to its San Francisco studio, CNBC is branding this new setup as "Squawk Box @ Nasdaq."