Red River stations debut new sites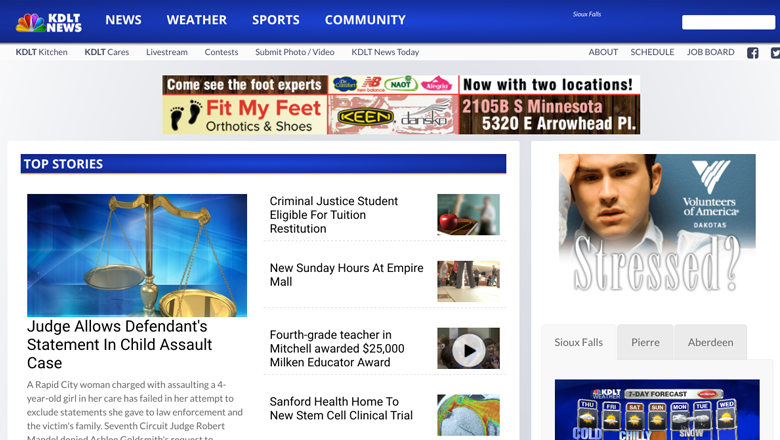 Three stations owned by Red River Broadcasting Company have debuted new websites.
The stations, KVRR in Fargo, North Dakota, KDLT in Sioux Falls, South Dakota, and KQDS in Duluth, Minnesota, have all switched to new WordPress-powered sites.
The new sites feature simple header bars that include the station logo, main navigation links, current weather conditions and a search bar. A bright background with slight glowing effect completes the look.
Under this is a smaller, secondary navigation bar that allows each station to spotlight unique content and link to their respective social media accounts.
The main content of the site is fairly well spaced out, making the typography and headlines easy to read while also drawing the eye to imagery.
The sites stray from a common trend in TV station website design of using expandable dropdown menus or megamenus to access specific sections of content.
KQDS is owned by the Red River Broadcasting sister company KQDS Acquisition Corp.