Is NBC stoking the fire with #DearMrPresident?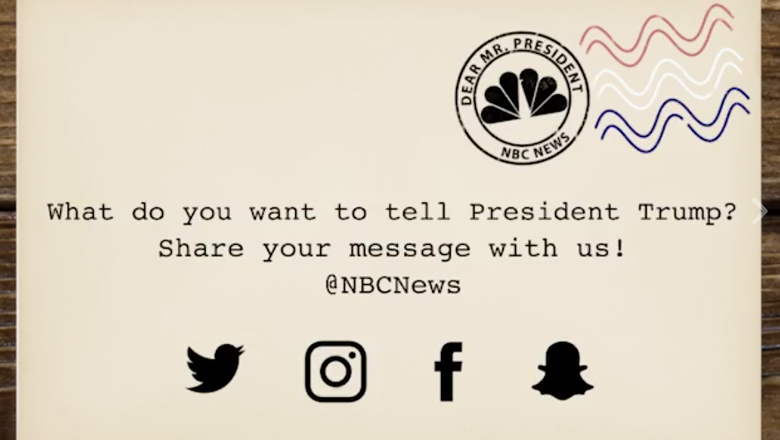 Updated with comments from NBC News.
NBC News has launched a "#DearMrPresident" social media campaign — one that is already sparking heated comments and debate that's likely drawing interest to the network's social media.
[field name=iframe]
"Our goal is to collect reader letters, videos and photos from Twitter, Instagram and Facebook using the hashtag #DearMrPresident," says NBC News spokesperson Emily Passer.
As of this writing, tweets with the hashtag are overwhelming negative toward Donald Trump, mainly focusing on issues around his accountability, ego, insults and tax returns.
The effort is also running on Facebook, Instagram and Snapchat.
The campaign is being run under the headline "What do you want to tell President Trump?"
It's worth noting that the phrasing of that question could be viewed as being structured to purposefully galvanize Trump detractors — rather than supporters, though NBC says it doesn't view the effort as anti-Trump.
"We're portraying both sides of the aisle. Rather than requesting one type of message, we've asked for and are curating all messages to the incoming president," said Passer.
"As long as the user is being respectful, every comment will be considered for curation," she added.
Selected comments will be posted to a site set up for the effort.