Why is this photo of a Chicago station being used to illustrate city's crime problem?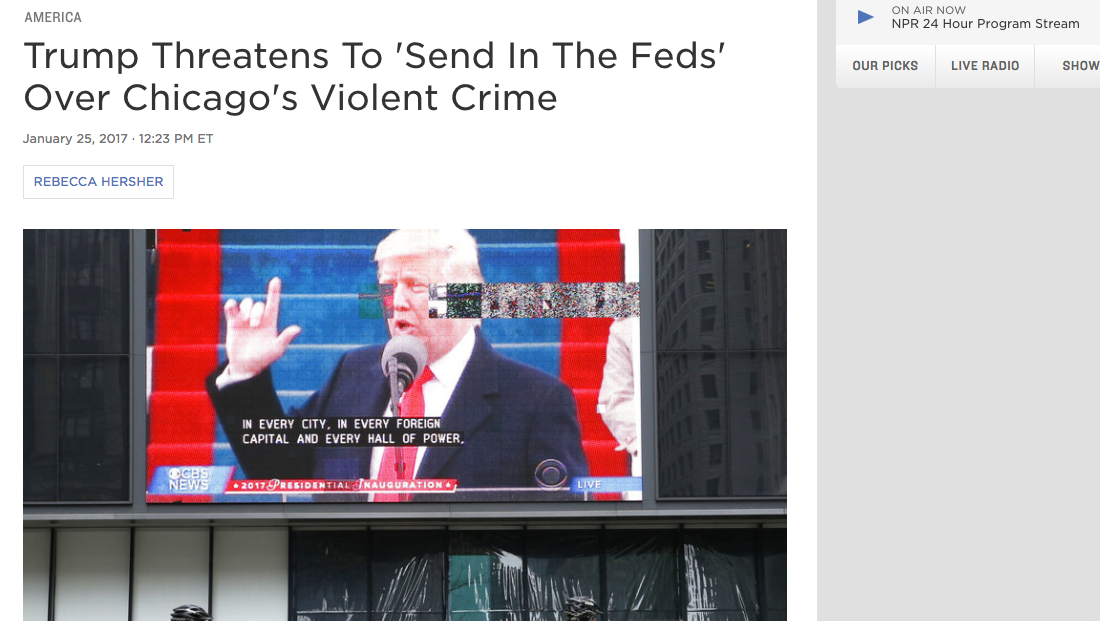 A photo of a Chicago station's streetside studio has become a go-to image for many news sites publishing stories about Donald Trump's threat to "send in the feds" in response to the city's crime problem.
The photo by Nam Y. Huh, which has several variations circulating on online news stories via the Associated Press, shows the streetside studio of WBBM, the CBS O&O in Chicago.
In the photo, the video screen has several noticeably malfunctioning sections that obscure the image of CBS News' coverage of Trump's inauguration.
Below that, windows covered by set pieces and camera friendly film and a nearly deserted sidewalk give the appearance of a deserted, even dilapidated storefront, when in reality the space is a functioning TV studio.
The use of the photo by news sites is a bit misleading as it seems to imply that the image was taken from a dilapidated, rundown part of the city with Trump looming over it.
The studio, located at the corner of North Dearborn Street and West Washington Street is actually in the heart of downtown Chicago, is home to all of the CBS O&O's newscasts.
Known on air as the "CBS Broadcast Center," the studio is actually part of a mixed use development called "Block 37" — the "37" being in reference to the designation the block received in one of the city's original master plans.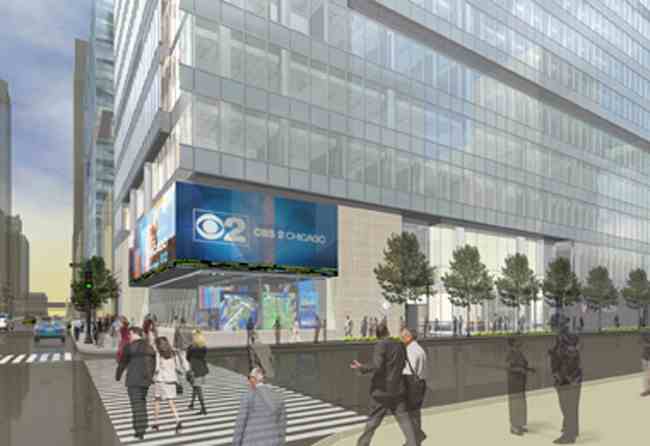 The original design renderings for the corner included plans for a much larger video screen stretching over both sides of the building, as shown above.
The full video screen, however, was never installed and for several years, the unfinished, albeit painted, sides of the building were left exposed, as shown here: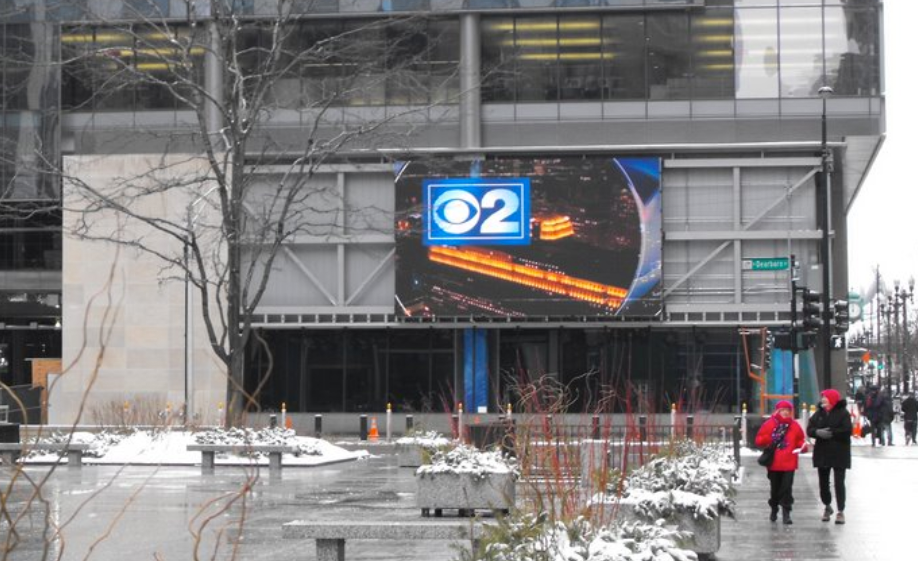 As development on Block 37 began anew after a series of financial setbacks, glass window-like panels were added to cover up the exposed walls.
This update did make the corner look much more polished — though, as shown in the AP photograph that's being used online, still creates the appearance of a darkened space behind what could be mistaken as windows.
It's worth noting that the photograph was originally released as part of the AP's coverage of the inauguration, but has since been repurposed for use with Chicago crime stories.
Editors looking for art likely latched on to the prominent image of Trump and the spare surroundings as being a good fit for the story.
We've reached out to WBBM and the AP for comment and will update this story if we get a response.