Sioux City station moves to new home with new look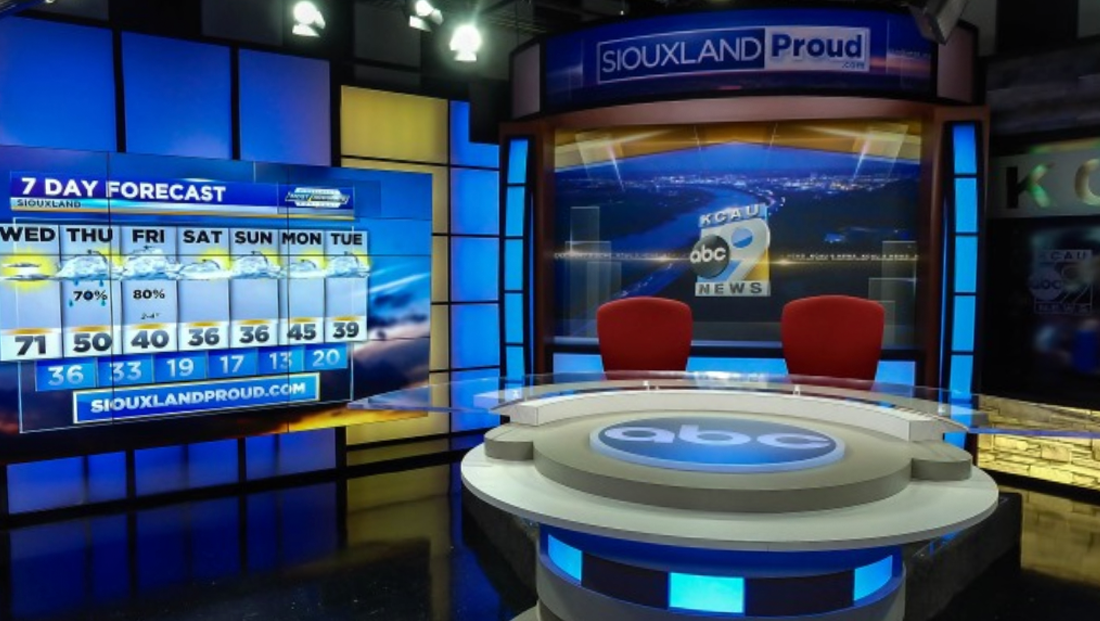 KCAU, the ABC affiliate in Sioux City, Iowa, has debuted a new set in its new home.
The station made the move over the weekend to a new facility after 63 years at its old building.
As part of the move, the station debuted a new set and graphics package as well as logo.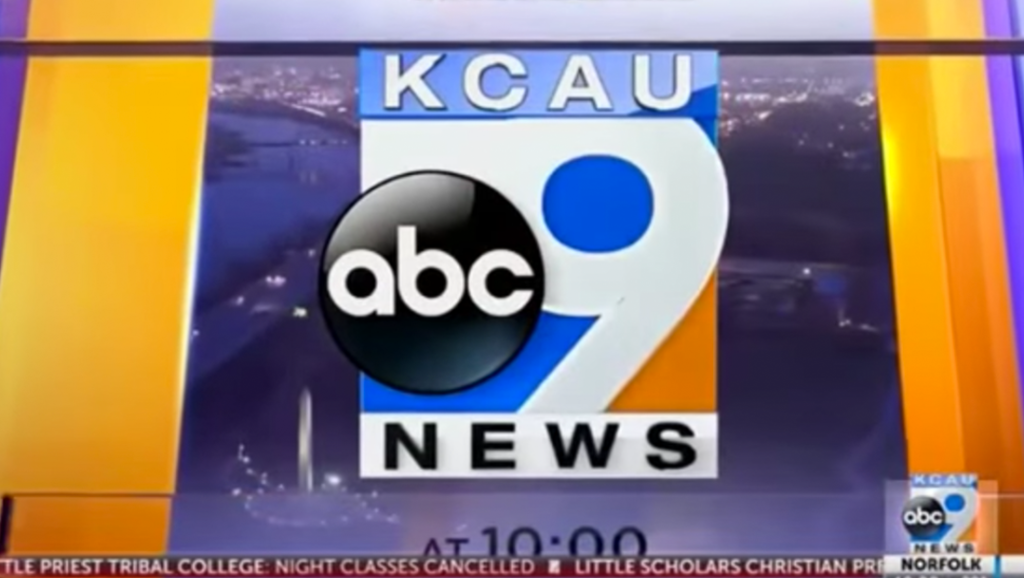 Thew graphics feature bold, glassy vertical bars in bold golds, violets and blues.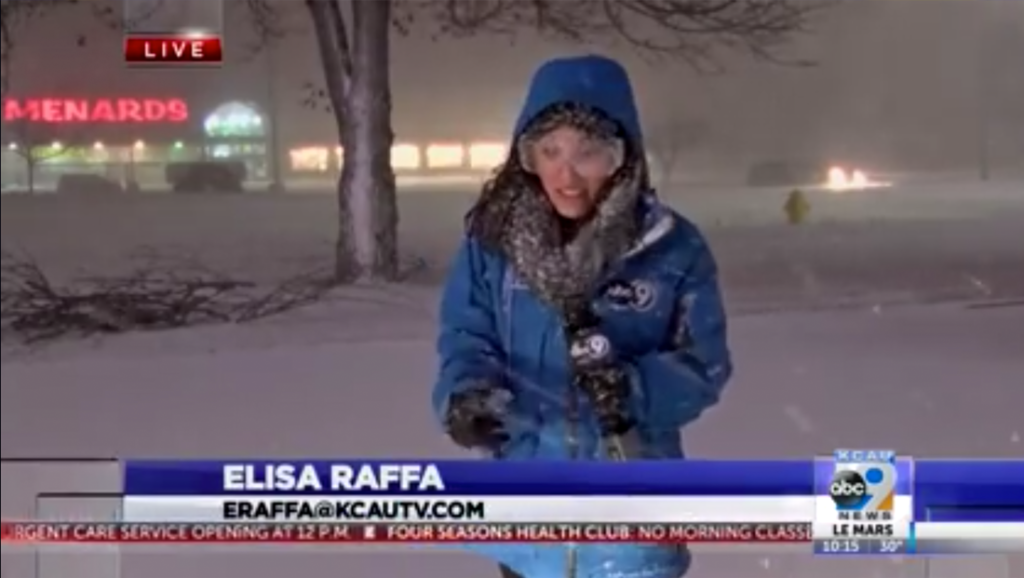 The new lower thirds forgo the use of the gold tone, but also add semi-transparent, glass-like panels, while the bars make appearances in the animated backgrounds and weather graphics.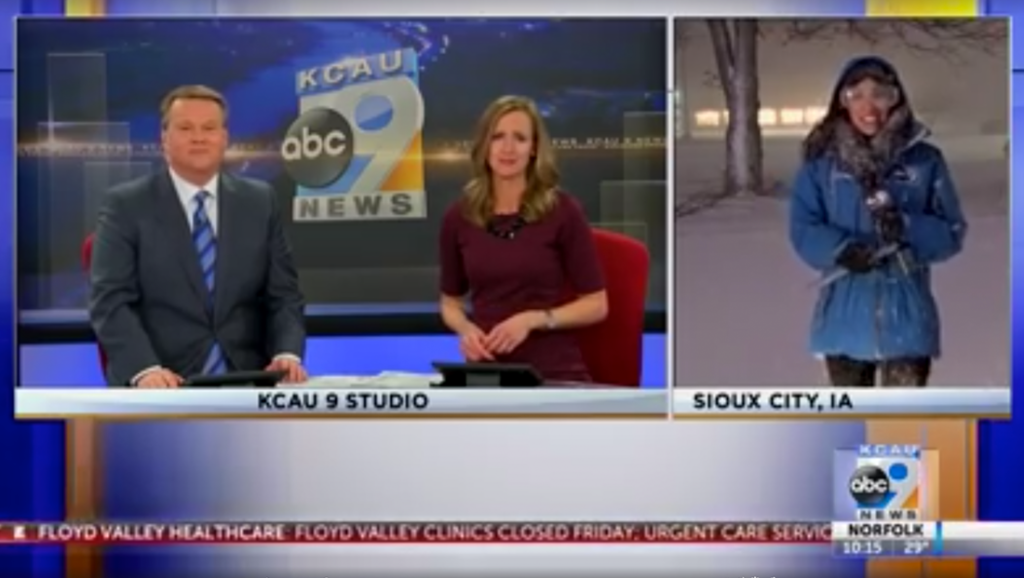 The weather graphics, in fact, have a thick gold bar on the far left of the screen with a subtle glow and shadow behind it, which adds some depth and even structure to the look as well as a consistent visual element.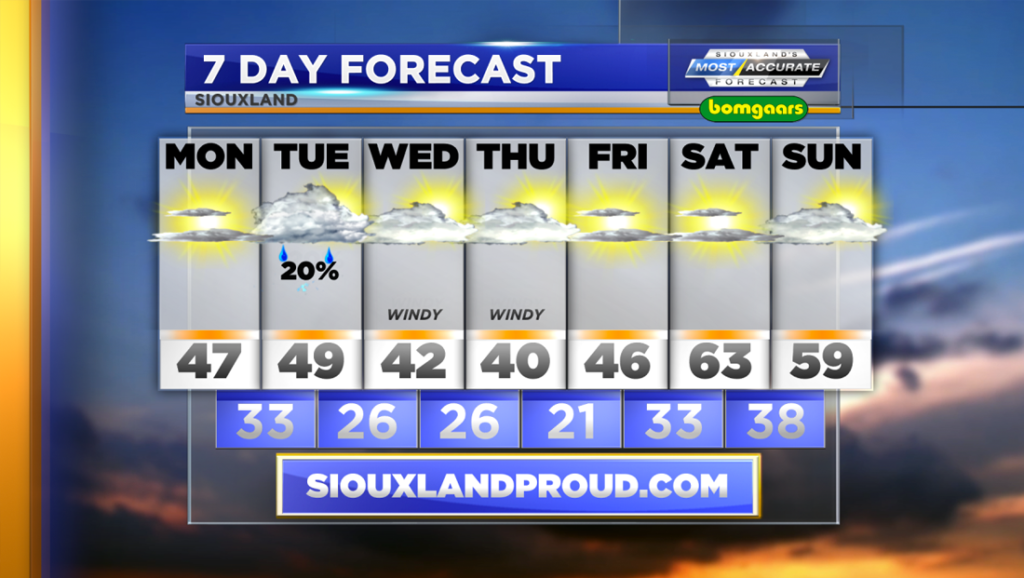 It's worth noting the station's opening title doesn't appear to have been designed to accommodate the ticker that was running during its debut newscasts — the "at 10:00" label is partially cut off by the rather distracting red ticker background.
The station also switched from its previous "Circle 9" logo: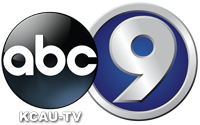 The new logo features is now a boxed logo with the call sign letters on top and the a silver "9" accented by blue, gold and gray fields behind it.
[field name=iframe]
The station's new set features a circular anchor desk similar to the one found it sister station KLAS in Las Vegas.
Other areas of the set include a working weather center with sleek backlit walls and a smaller circular pod.
Directly behind the anchor desk is a branded dura flanked by internally lit columns. One side of the set features a frosted monitor wall, while the other side includes a small section of backlit panels before transitioning to a large video wall.
An additional standup area with flat panel is camera right, directly adjacent to a multiple and interview set that includes a rectangular framework with backlit panels two rows of video panels.
To the right of the interview set is an array with vertically mounted video screens in front of additional backlit panels, including a wood toned section with rectangular cutouts.
KCAU had been headquartered in a former municipal theatre but after Nexstar purchased the station in 2014, the company began searching for a new home.
The new location, which is a former farm and ranch supply store, is in a small strip mall next to a Planet Fitness and rental company.