How to choose the right production music partner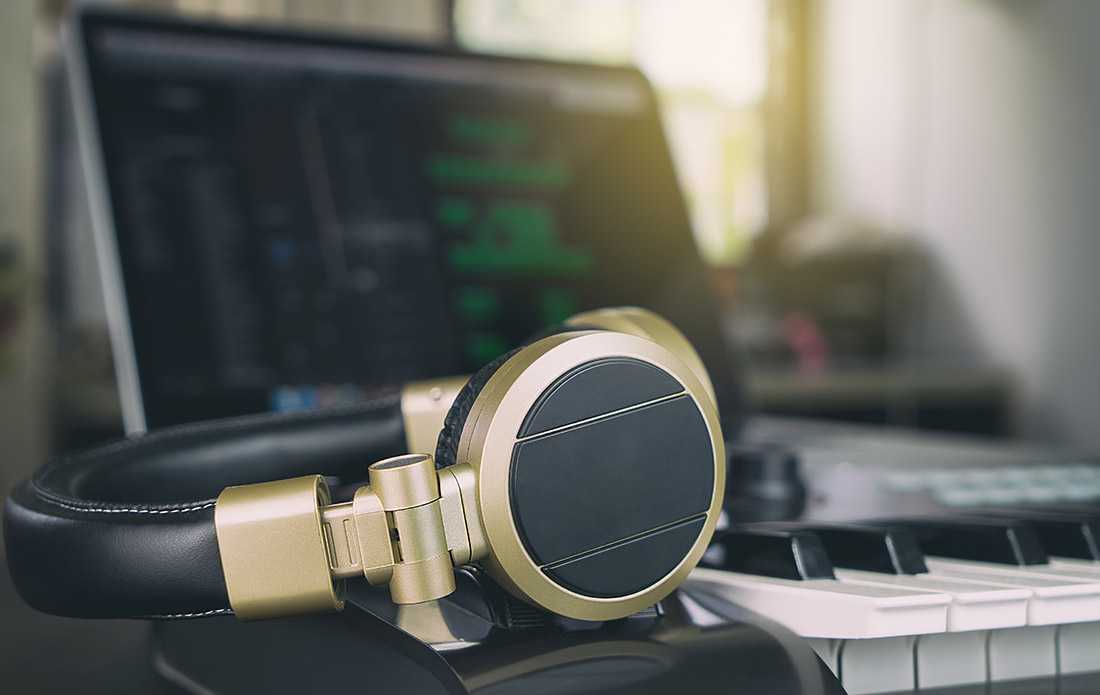 Subscribe to NewscastStudio's newsletter for the latest in broadcast design and engineering delivered to your inbox.
If you're looking to license music for a project you probably know that it can feel like an overwhelming task. With all of the tracks in the world, where do you even start?
There is no best music library, just the one that's best for your needs. Some libraries have a reputation for awesome ambient music; others are renowned for their jazz vibes. Is it important the provider can provide custom written music specifically to your needs? How about songs? Some production music libraries specialize in vocal songs and some mostly instrumentals. Libraries also handle licensing differently. So how do you know which one is right for your project?
Why Does it Matter?
The right music library will elevate your productions, speed up your workflow, and become a trusted creative partner for years of projects. The truth is libraries, editors and producers all have one thing in common — each party wants to work with a partner that makes their life easier. Taking the time out to explore your options will ensure the relationship is long-lasting and beneficial for everyone involved.
There are four main considerations when choosing a production music partner:
Creativity
Credibility
Cost
Delivery + Service
1. Creativity
A common mistake is basing your production library search on number of tracks that the library has available or the cost of a license. Instead, start with the project's goals and what role music will play in it. Does your project need hundreds of background tracks for an unscripted series? Are you looking for get-to-the-point pieces for short form use, like ads, social media, videos, or branded content? What about artist songs for high-end productions? It's important to recognize the vibe of your project and work with a library that will match this creative aspect.
It's important to understand each company's expertise. What's the library's focus: trailers? films? documentaries? corporate? Do you see more of their music being selected for short films? Is the library trailer-focused that works on box office hits? What's the overall sensibility of the library and does it match yours? What is the production quality? Will the music elevate your work or cheapen it? Identify your wants, needs, and creative direction first, then research options. A smaller library with the right targeted choices may be perfect, or you may need the depth from a larger provider. Or, better yet – have more than one in your arsenal so you always have the best tool for the job.
Libraries come in all sizes, from major label divisions with hundreds of thousands of tracks to specialized boutiques, to distribution libraries that represent an array of catalogs. Some production libraries are high-end, some are value-driven, some span a wide range of genres, while others, like trailer libraries, are hyper-focused on one niche market.
2. Credibility
Credibility is an incredibly important aspect in choosing the right production music partner. Is the music in the catalog exclusive to that library? Can you find the same track elsewhere? If the track you are interested in is exclusive to one library, you are less likely to run into copyright issues or conflicts of use. If you are working with a library that has tracks exclusive to that library, if there are ever copyright problems, you know exactly where the track came from and who is responsible.
You'll also want to ask the library if they have Errors &Omissions (E&O) insurance, which protects companies and individuals against claims made by clients for inadequate work or negligent actions. If there is ever a claim made in relation to your project and regarding a track you licensed, the library has necessary procedures and insurance in place to make sure it is taken care of accordingly.
Many agencies and/or broadcasters require music libraries to carry E&O insurance. If you start with a library that doesn't carry this insurance, you risk losing time. Broadcasters and agencies sometimes don't accept projects with music that aren't backed by a library with E&O insurance. Generally, a company that carries E&O insurance will have to have some form of copyright review process to ensure originality. The fact that a library does not carry this insurance does not mean their standards are necessarily any more or less stringent, but the floor is higher for libraries that do have it.
3. Cost
Another thing to keep in mind is how flexible the licensing options are. Are their licenses just for music being used? Does the library have single use, per production licenses? Do they offer blanket licenses? Is the library flexible in how they're getting you the music you need for your project? Let's understand three of the most common licensing options:
Needle-drop: This license allows the licensing party to use a part of a piece of music one time. Let's say that you love the first fifteen seconds of a track, as well as five seconds somewhere in the middle, and the last ten seconds, too. Each time you break up a single track, a license is needed. The fifteen seconds you want for your project's introduction is one license. You need another license for the five seconds you love, and a third license for the ten second piece. Essentially, every time the needle drops (think vinyl), a new license is needed.
Per production: This allows the licensing party unlimited music use in one production (TV show, trailer, feature film, advertisement, digital, etc.) This means that you can cut one track into multiple segments for uses at different times with only one license. Consider the needle-drop example above, instead of the three licenses needed within the needle-drop model, you'd only need one license to cover all three segments you wish to use.
Blanket license: This license allows the licensing party to use any music from a specific catalog for an agreed-upon duration, typically six months all the way up to three years.
4. Delivery + Service
Another important feature to look for in your production music partner is how easy the delivery is. Does the library offer search assistance? Do you like the search engine they use? Does the search match your productions? Some library's search engines reflect the kind of music they offer – for example a library with more artist-driven catalog may have more Spotify-like, genre-based playlists, while one with more dramatic music may let you search by relevant production situations. Plus, some libraries charge to download a track, etc. These are all things to be aware of when you're searching for the perfect match for your tracks.
Choosing the right partner is no simple task, but it's worth spending the time getting answers to all of these questions. You're not only going to get a long-lasting partnership out of it, you'll see successes in the places you want to be. If you're in the market for a library, a great place to start looking is within the PMA Member Libraries.