Visually Speaking: Spring cleaning tips to help keep your station organized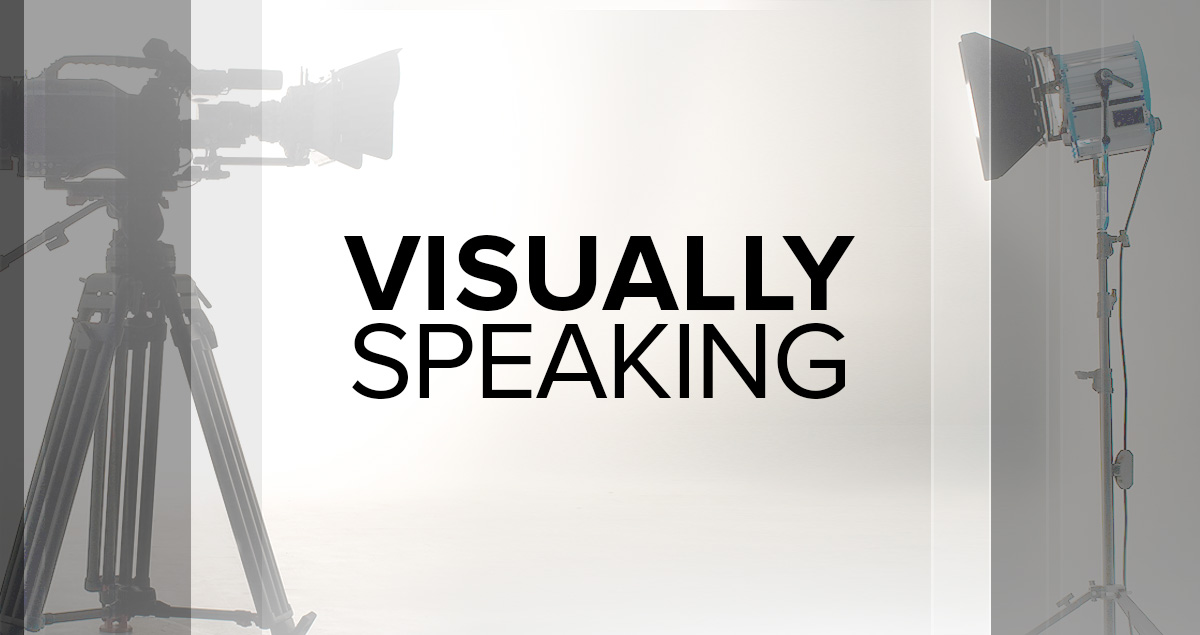 Subscribe to NewscastStudio for the latest news, project case studies and product announcements in broadcast technology, creative design and engineering delivered to your inbox.
As we near the end of winter, it's time to brush off the sleepy winter dullness and put our best foot forward. Just like the heavy-duty cleanup so many folks do at home – freshening up, organizing, and cleaning out the dust and cobwebs – it's time to do the same at work. Here is a list of items you may have on your list. But we'd love to hear the additions you would add to this list as well.
Clean the set. Dust, vacuum, and polish every inch of the set. Don't forget the floor – a little Mop-N-Glo will make your floor look newer and the gleam will give your studio shots depth and class.
Get your control room up to spec. Clean all the control surfaces. Clean, adjust and match all the monitors. If you don't have a real QC monitor in the control room this is a good time to rectify that omission.
Chart and align EVERY camera. All the studio cameras should be thoroughly cleaned, setup and matched. Before adjusting anything clean the lenses, prompter monitors, and mirrors. All your ENG, EFP and MMJ cameras should be cleaned, checked for loose screws or damage, charted and matched. And check and adjust the audio chain on every field camera. There should be real homogeneity in your field cameras. Individuals can show off through varying lighting and composition but, technically, all the cameras should match.
Adjust and match all your studio monitors. And yes, I heard the collective groan. Despite not having color correctors on all these monitors, they do have rudimentary menus for color and other adjustments. It's bad practice and unfair to the in studio folks to have poorly matched monitors for them to use.
Cable organization. Macramé is a decorative art – not a technical practice. Check, clean, replace, and neatly organize all the cables. That gunk around your cables speaks volumes about your operation, none of it good.
Dust, vacuum, and service all the studio lighting fixtures. They're better dust catchers than you'd think. Remove the dust, clean all the gel and replace the faded or worn color and diffusion. If lamps are dead or near the end of their service life, now is the time for replacements. Don't neglect dimmer racks. They need cleaning, vacuuming and filters replaced. Your LED and fluorescent fixtures are dirt and dust magnets, too. Make sure you protect your investment by keeping them clean.
Clean your microphones. Face it. They're gross. Use a cleaner like Microphome or see the manufacturer's website and follow their recommendations. It's hygienic and will improve audio reproduction. And check wind screens and mic flags. If your Softee mic blimp looks clumped and matted it's not doing its job. Clean it, brush it out or replace it.
Let the on-air talent know the cameras have all been adjusted. They should check makeup to see if a little adjustment is required. And maybe they want to double check their wardrobe as well.
That's a minimum of what you should be doing at regular intervals and not just for Spring Cleaning. I'd recommend this type of cleaning every three months. Maintaining and adjusting gear, and keeping dust and dirt under control is an easy low-cost way to look your best on-air.
Share with us your Spring Cleaning list – we'd love to hear from you.
Len Sommers – Angry Badger Productions
and Kathryn Mosher-Boule' – MOBO Creative
Angry Badger Productions – Len Sommers and his team, brings together decades of broadcast television experience to projects of all sizes. Whether it's videographic and photographic consultation, lighting, camera, technical integration, or any other parts of the visual production process, our Emmy-award winning team of experts is ready for your next step.

MOBO Creative – Kathryn Mosher-Boule' is a design consultant with experience collaborating with TV stations for 20 years.  Combining a mix of creative collaboration and project management, Kathryn works with news stations on set, lighting and graphics updates – guiding the creative process, managing production timelines and facilitating creative problem solving, leading to successful implementation.  Results include designs that have been nominated, or won Emmys and Broadcast Design Association Awards. 
Subscribe to NewscastStudio for the latest news, project case studies and product announcements in broadcast technology, creative design and engineering delivered to your inbox.