Politician denies sending tweet as giant video wall shows … the tweet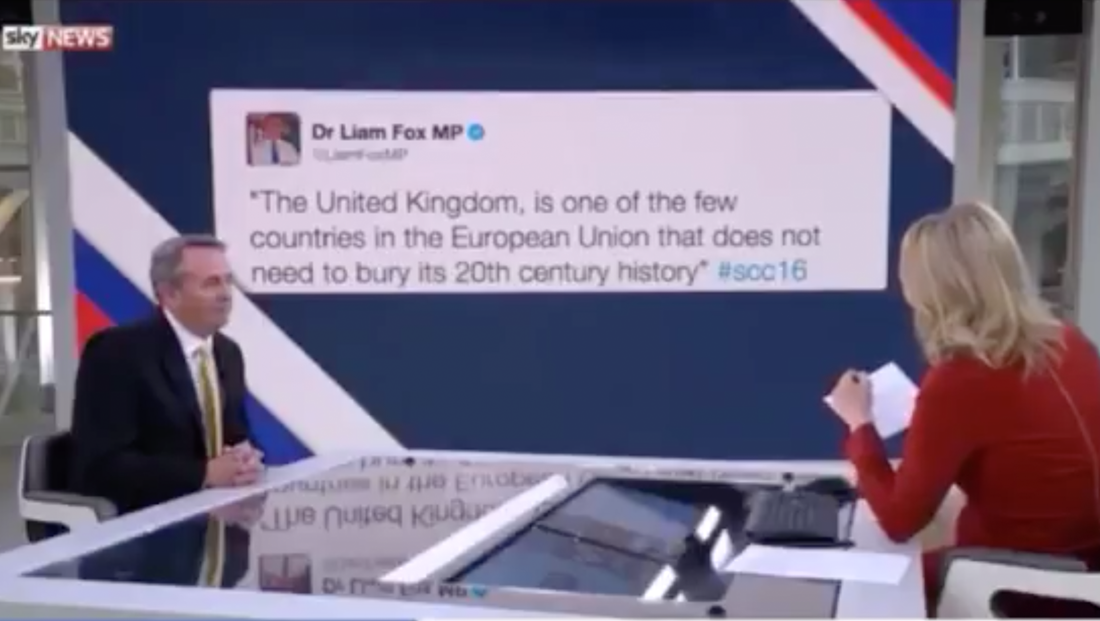 Giant video walls are becoming a fixture on TV news sets around the globe — and a British show used its to catch a politician in a lie.
Sophy Ridge, host of Sky News' "Sophy Ridge On Sunday" was interviewing U.K. international trade secretary Liam Fox and brought up a controversial tweet he sent.
When Fox denied sending the missive, Ridge gestured to it on the wall — though Fox didn't seem to notice.
He then continued by saying "… it was taken from a speech I gave a year and a half ago and it was tweeted out by, I think, the Guardian and it was an incomplete reference in any case."
The whole time the tweet remained on the video wall on the network's "glass box studio" behind him.
Liam Fox: "I didn't tweet that". While sitting in front of it (here it is: https://t.co/t0B7iao5X0) pic.twitter.com/Lnetd2X9mm Gormless.

— Pat Kane (@thoughtland) March 13, 2017