Maryland station shows off 'total air superiority' with new news drone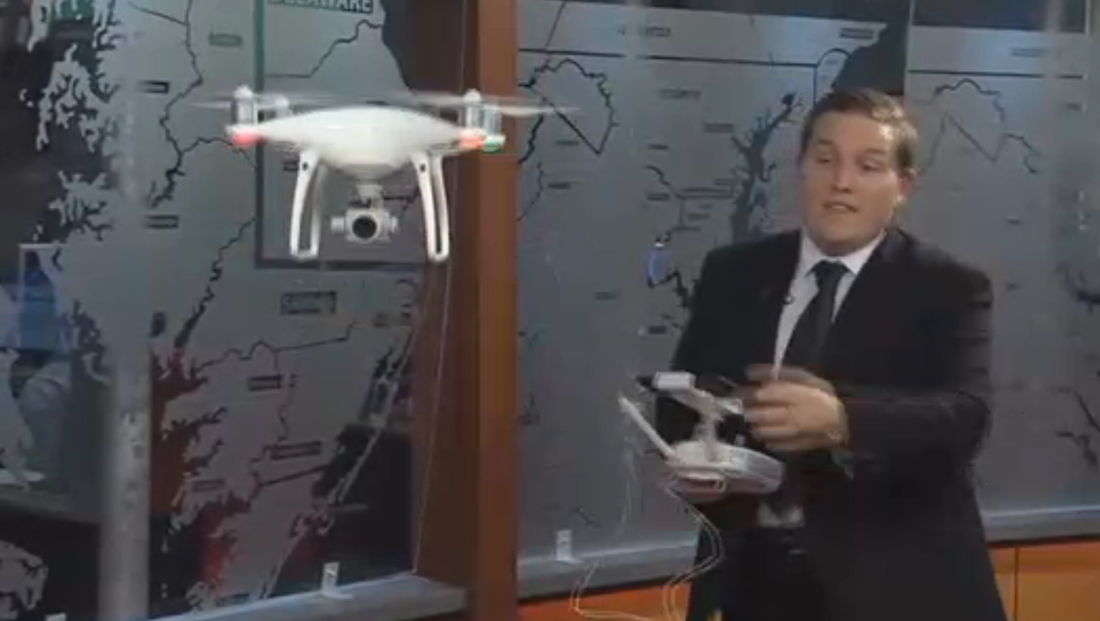 WBOC, the CBS affiliate in Salisbury, Maryland, has added a drone to its arsenal of news gathering tools, creating what it calls its "total air superiority."
The station's new TV news drone, a DJI Phantom 4 Pro, debuted last week with a segment during the station's 6 p.m. newscast.
Reporter Bill Mich, who is a FAA-certified drone pilot, showed off the drone in the station's studios as well by having it hover a few feet above the floor (thankfully, the drone didn't crash).
The station has five other drone pilots on staff and planes to add more drones to its fleet in the future.
The station will also continue to use its HD news helicopter, Chopper 16 as the "centerpiece" of its air fleet.
[field name=iframe]