Top Tracks: Production music picks for honest promos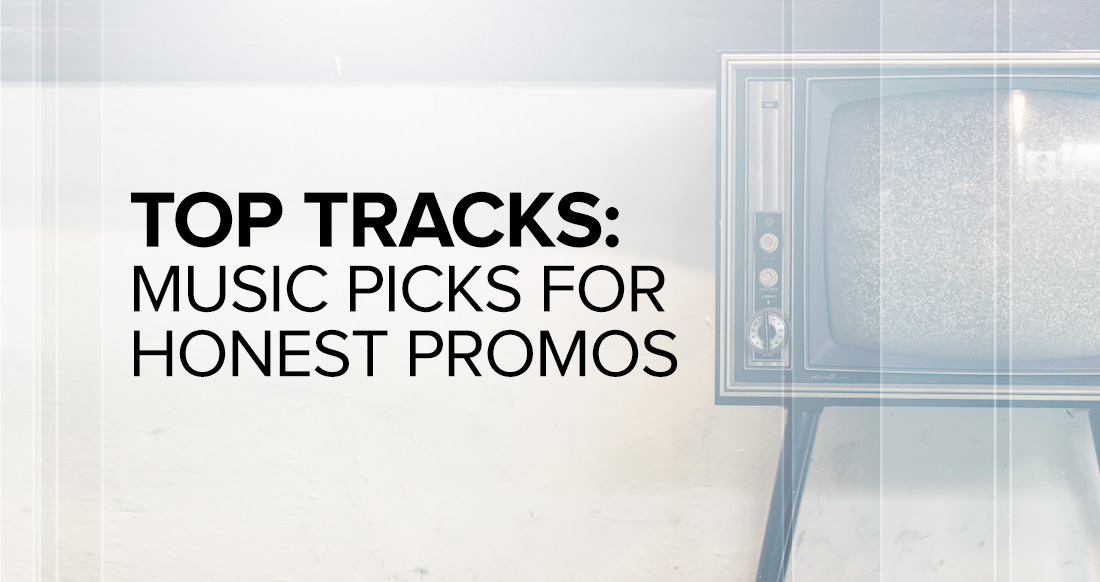 Sweeps is almost upon us in the local television world, meaning plenty of stories on abuse of power, pending public health crises and heartwarming looks at those making a difference.
For creative services professionals, sweeps means promos. With that in mind, we look at some Top Tracks of production music you might consider using for honest, hardworking promos that showcase and embrace.
Also make sure to check out our past Top Tracks on urgent production music for those driving, always-alerting, breaking news promos.
"Good Decision"
Are you the team to trust? With this piece from APM Music's "Human Documentary," you'll inspire confidence and candor with an upbeat tempo.
"Chasing Clouds"
A bit raw, a little emotional, this cue from VideoHelper's "Conflictational" features an anthemic quality while letting your voiceover rock the competition.
"Simple Complexities"
From FirstCom's "The New Frontier" by Jonathan Elias, this track uses a building, optimistic beat with interwoven strings to help create a human interest winner.
Speaking of upbeat promos, check out FirstCom's complete playlist on the subject.
"Together Apart"
Acoustic and relaxing, this cue from Stephen Arnold Music's "Radiant" is built for morning news, with a friendly and local vibe.
"One Voice"
Part of Killer Track's "Up to the Minute," this song is focused on storytelling with a slow building strings that swirl into a strong theme.
"Ice and Wind"
Featured on Warner/Chappell Production Music's "Weather" playlist, this reflective cue makes you think while staying curious. Look for it on the "Intricate Patterns" album.
Look for more "Top Tracks" on NewscastStudio, as we help you find new and thoughtful production music for your next promo, tease or campaign.