Top Tracks: Urgent production music picks for news promos, teases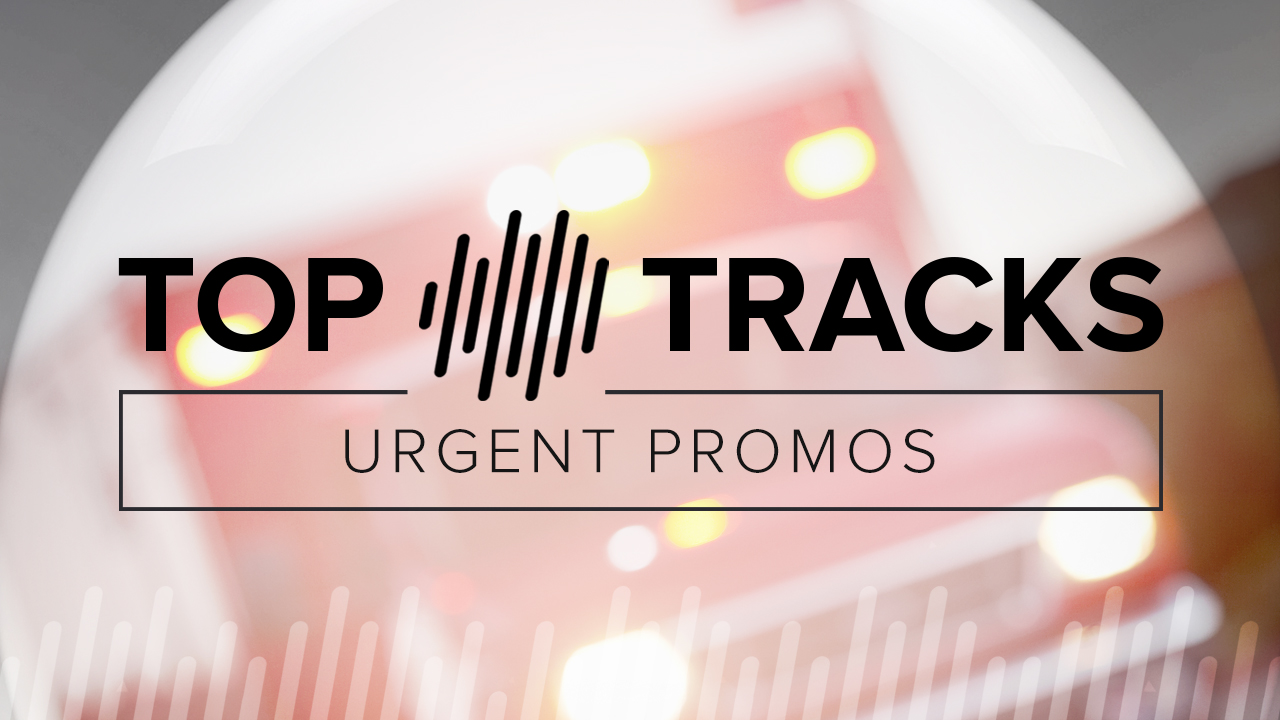 With the sweeps book underway, we look at urgent production music tracks perfect for news promos, teases, breaking news alerts and show segments.
Here are some of our favorites that convey a dramatic tone with moving beats, rhythms and immediacy. But first, one of our favorite over-the-top news promos of all time for Russia 1's "Vesti."
"Our Zero Hour"
With its propulsive strings, this track from VideoHelper's "Conflictational" album alerts us of impending danger or urgency, building to a melodic end.
Another interesting track is "None More Black," which can be heard nightly on MSNBC's "The 11th Hour with Brian Williams." For more options, check out VideoHelper's "Global Crisis" playlist.
"On Point"
Urgent but poignant with its cinematic percussion and piano, this track from Killer Track's "Breaking News" playlist is perfect for a story with impact.
Also worth checking out is one of KT's best all-around news promo albums, "Up to the Minute," a personal favorite.
"The Issues"
Corruption at City Hall? Find out at 10 p.m. with this track from APM Music that creates the perfect bed for a long tease or promo.
For more, check out APM's playlist of "Music for News Programming."
"Eyes Wide Open"
Driving rock and rhythm round out this urgent but emotional track from The Vault by Stephen Arnold Music, which is part of "The Sound of the Story II" album.
SAM has put together a full playlist of tracks perfect for urgent news promos at this link.
"Touching Human Story"
Pulsating and flowing, this track from Warner/Chappell Production Music's "Report & Journalism – Human Stories" album provides a bed perfect for medical stories with its minimal textures.
For more promo-worthy tunes, check out WCPM's full playlist.
Look for more "Top Tracks" on NewscastStudio, as we help you find new and thoughtful production music for your next promo, tease or campaign.