The next gen of weather coverage, introducing Vizrt Weather Alerts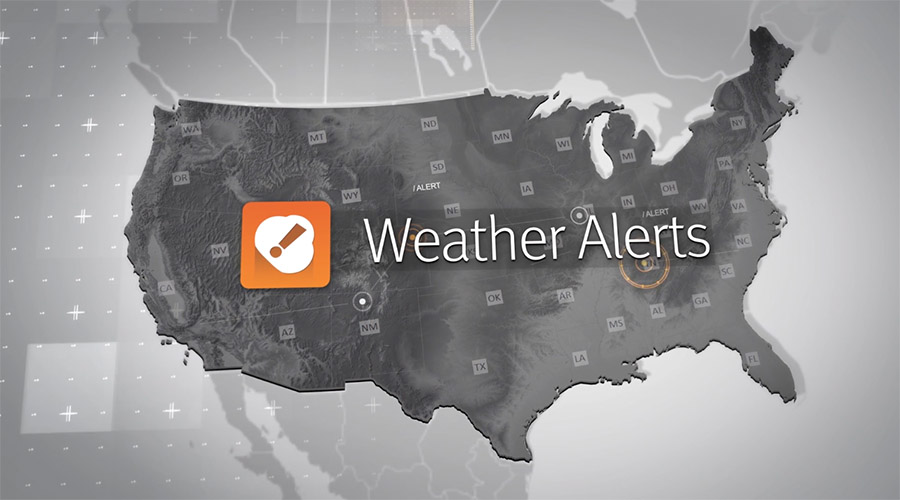 Weather forecasting and alerting are a key way to connect with viewers and get vital and urgent information to the community — but in a crowded media market, disseminating information as quickly and efficiently is a must for stations to differentiate themselves.
Viewers are hungry for critical weather information — whether for making plans for the week or getting instant alerts during severe weather events — TV stations of all sizes must be prepared to offer timely and well organized weather forecasts, no matter the device or the platform.
The Importance of Weather
Weather forecasts are a longstanding staple of TV newscasts, and these segments are one of the most effective ways to draw in viewers.
Locally, 58% of adults rely on their local TV affiliates for weather information, according to a Pew Research study.
The morning daypart, in particular, relies heavily on weather, with most stations offering forecasts multiple times every hour, alongside traffic updates and breaking news.
During severe weather, a station's weather franchise becomes even more vital as it becomes interwoven into team coverage with real-time updates, alerts and break ins.
Stay Ahead of the Curve
With the volume of weather forecast content increasing, stations are in constant need of fresh and accurate weather content and new and creative ways to present the weather.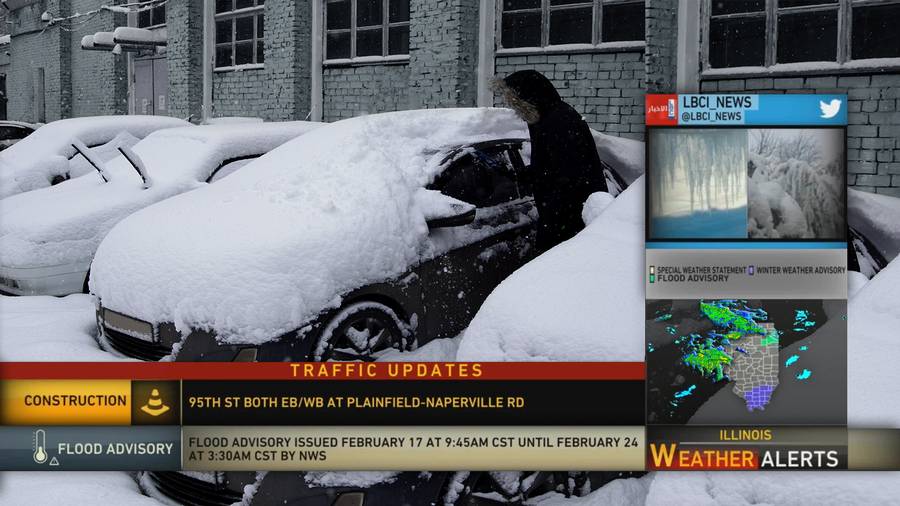 Even outside of the traditional newscast, stations need to also be prepared to quickly and efficiently provide alerts when the need arises across a variety of new and emerging platforms.
As stations constantly increase their output of weather forecasting and alerts, the prospect of managing the workflow and presenting the information in customizable, branded graphics with multiple data sources becomes daunting.
Introducing Vizrt Weather Alerts
Real-time graphics software developer Vizrt has spent years tackling these challenges head on by offering stations the ability to go beyond the traditional crawl, which can be difficult and clumsy for viewers.
Vizrt's team has built a single-box solution, from the ground up, that offers television stations a fast and efficient way to deliver weather alert graphics with multiple zones, feeding in everything from traditional National Weather Service data to social media streams and real-time maps and graphics to help enhance storytelling.
The key to the system is building upon the traditional text-style alerts to create an ecosystem of information that's flexible enough to pipe in real-time social media posts and user contributed content, maps, graphics and a multifaceted collection of related information such as closings, traffic information and community alerts.
When engineering and developing this solution, special attention was paid to giving stations the freedom to use text modules that present vital weather alert information that is significantly easier to read than an animated ticker crawl.
All of this has been created with a focus on providing stations with an easy-to-use workflow that includes optional automation and text-to-voice to meet FCC guidelines, all presented within a fully branded and customizable designs. Vizrt Weather Alerts also presents many integrated workflow opportunities, as part of a newsroom control system such as Viz Pilot.
Test Drive Today
Learn more about Vizrt's next generation, cost effective alerts solution that puts you in control during the 2017 NAB Show at booth #SL2416.
At this demo, Vizrt staff will show you how Vizrt Weather Alert's offers:
System stability and easily customized display content
Efficient multi-platform distribution to online and mobile properties
Remote monitoring access and true 24/7 customer support (or "integrated workflow for those who already have VIZRT production tools in place")

The above content is sponsor-generated partner content. To learn more about sponsor-generated content, click here.