Epic's Unreal Engine aims to increase AR/VR quality in broadcast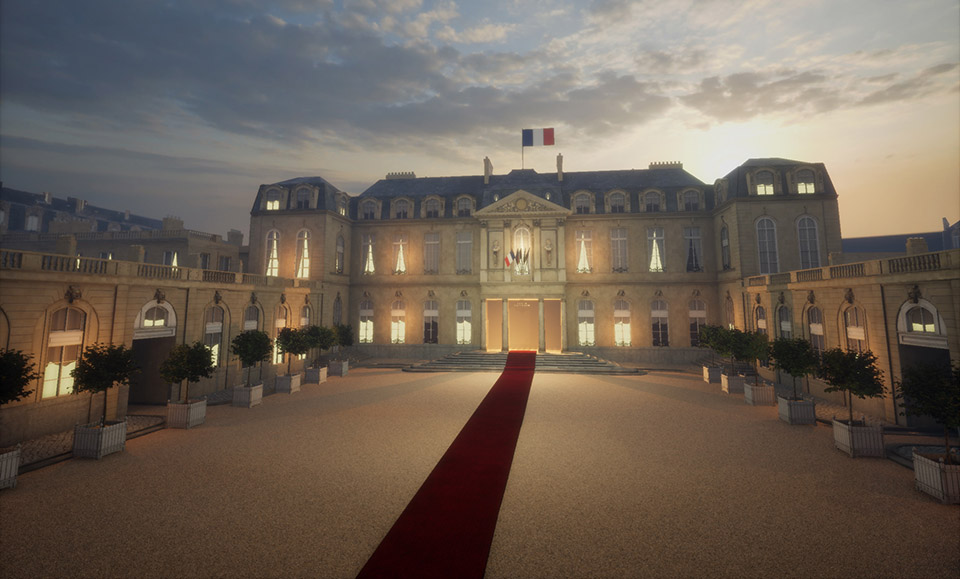 Subscribe to NewscastStudio's newsletter for the latest in broadcast design and engineering delivered to your inbox.
Epic Games hopes to transform broadcast graphics through its Unreal Engine platform, adding speed, flexibility and quality to the world of virtual and augmented reality through a real-time rendering engine.
"The idea is that those people [broadcasters] can embrace the visual quality without having to retrain their customers in their existing products," said Marc Petit of Epic Games. "It's very good for the TV station, they can get the power of Unreal very easy."
Ross Video, Vizrt and Zero Density are currently integrating the Unreal Engine in their products, including Ross' XPression and Viz Virtual Studio.
Recently, the technology was used during the French presidential election by Zero Density with design from Dreamwall, an augmented reality graphic design firm.
"Game engines give you better graphics, animation, physics, you can really create engaging and high-quality content," added Petit.
"Productions can be created on a grander scale, without limitations by physical space or budgets for set pieces,"" said Kuban Altan of Zero Density.
Ross Video also sees Unreal as the "frontier" for something unique, through a partnership with The Future Group, creating a solution known as Frontier aimed at local broadcasters that increase quality of virtual sets and AR, harnessing the power of the rendering engine in XPression.
"It's a huge opportunity, the engine has all the capabilities like the real play system and the sequencer, it's just not utilized yet," added Petit. "The product is ready for esport, we're very much looking forward to that."
The Unreal Engine also has been used in many episodic entertainment productions, adding a greater level of detail and enabling real-time production without the need for post-produced 3D rendering.
Some companies, such as Vizrt, also see this as a great tool for esports, allowing easier integration of characters and game elements into the broadcast.
""This opens up a complete new universe to our user base. The integration takes advantage of the features game engines have to offer, like interacting with game characters,"" said Gerhard Lang, chief engineering officer of Vizrt.
"AR is everywhere, so we're interfacing with a lot more tracking technology," said Petit. "We're going to drive a next level of convergence with highly graphic content delivered off the cloud through the Unreal Engine."