Mo-Sys brings affordable camera tracking to augmented reality, virtual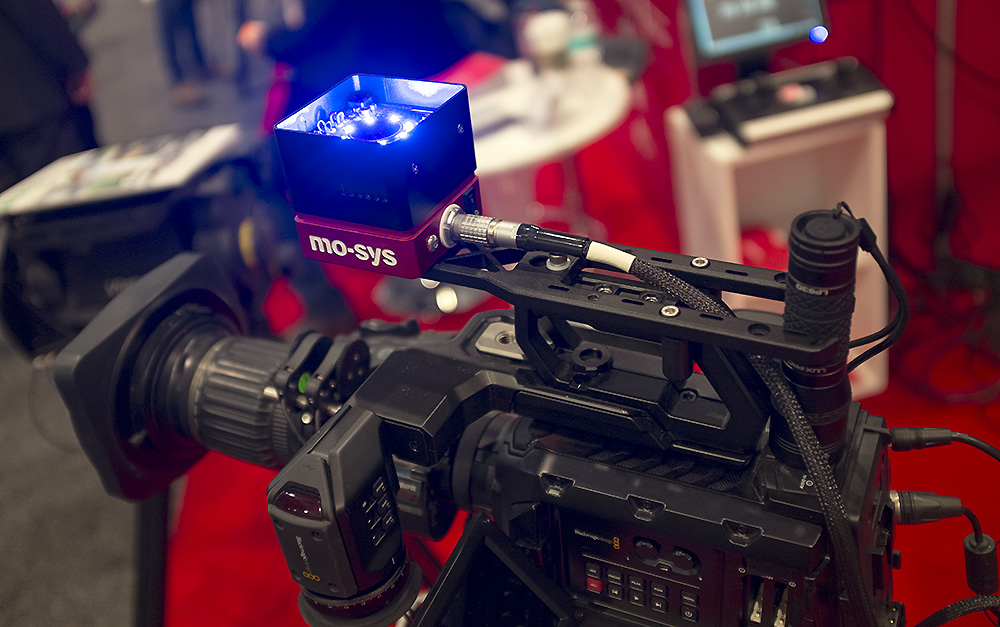 Subscribe to NewscastStudio's newsletter for the latest in broadcast design and engineering delivered to your inbox.
If you watched BBC's coverage of last year's Brexit vote you likely remember the wide usage of virtual and augmented reality technology to help tell the story as it unfolded, such as the virtual parliament and the virtual 10 Downing Street scenes with presenter Jeremy Vine.
These on-air effects were made possible thanks to advanced camera tracking from a system known as StarTracker, which was also used by about 80% of the virtual set manufacturers at NAB for their booth displays.
"StarTracker is the first tracking system that is absolute based, so it always knows where it is in real-time," said Gary Attanasio of Mo-Sys Engineering, the developer of StarTracker. "It doesn't care about lighting conditions or camera support, you can quickly move the system from camera to camera depending on your production."

In simple terms, StarTracker places an array of retroreflective vinyl stickers or "stars" on the studio's grid, while the camera has a small LED light and sensor mounted on it to map the placement, creating an absolute tracking of objects.
"Any absolute based tracking system thus far has been north of a $100,000, this is less than half of that. If you want to put another camera in a particular studio that has been calibrated, it's simple."
The optical camera tracking system allows for freedom of movement and is free from any lighting restrictions typically associated with other solutions. As well, the system is cost effective and requires no additional staff after the basic installation, which takes only an hour once the stickers are in place.
Mo-Sys counts ESPN, NHK, Global Canada among its clients, with StarTracker usage ranging from news to sports to entertainment.
"It's simple to operate," added Attanasio. "It's the only tracking system that requires no day to day operation, you simply turn it on and forget you have it."