Sacramento CBS debuts new set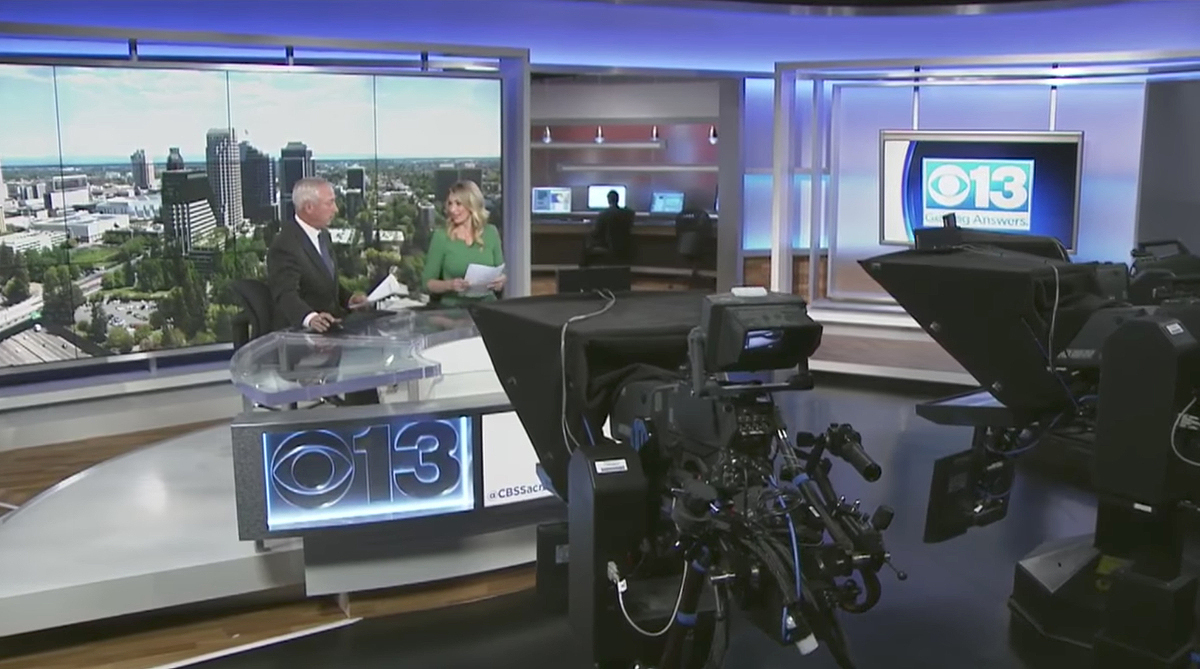 CBS's O&O in Sacramento, KOVR, launched a new set design from Broadcast Design International during their evening newscast Monday.
The overall look, which follows some of the design language used at 2016 Set of the Year winner KCBS in Los Angeles, mixes large video arrays with metal frames, glowing uplit materials and planked wood tones.
The main anchor desk features an arcing shape with edge-lit CBS 13 logo and printed graphic front. A riser allows for talent to sit or stand at the desk, which allows for strategically placed monitors to become OTS elements.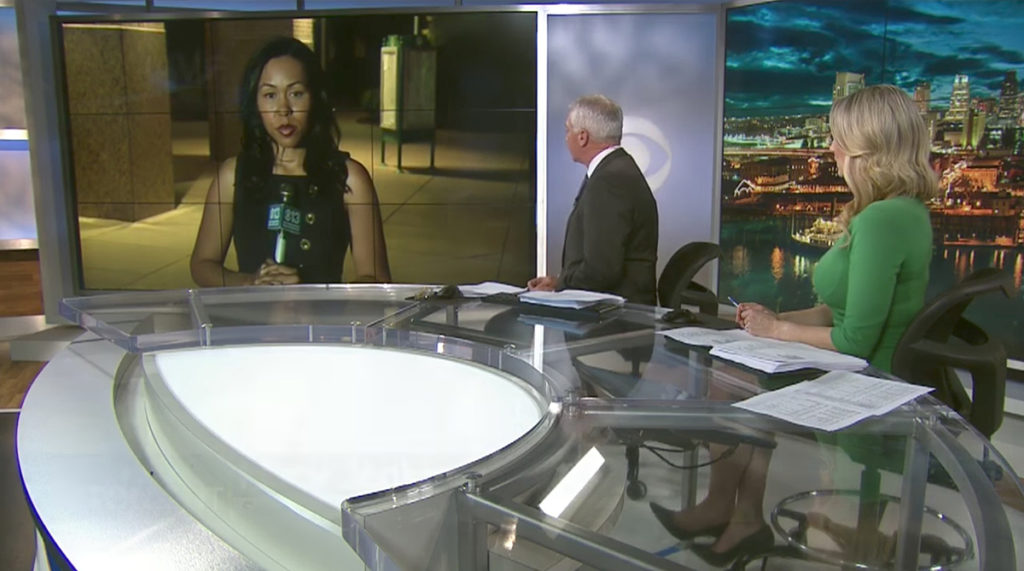 Behind the desk, a 4×3 monitor wall is present with technology from Primeview.
A CBS logo separates the main video wall from a smaller 3×3 display studio left, which is designed for standups and interaction shots with anchor desk.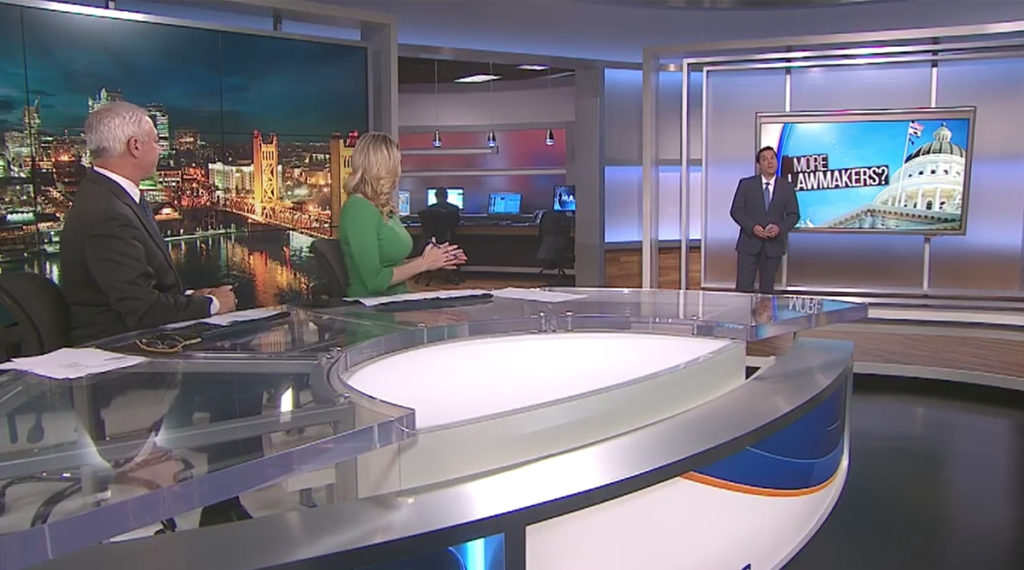 The space also includes a working weather center, located between the anchor area and the right-hand presentation area, which utilizes a large, hanging monitor.
Lighting design for the set was handled by CBS's in-house designer Daniel McElroy, who is based at KCBS.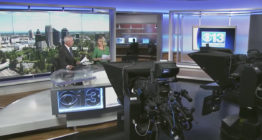 Set Design
KOVR
View a gallery of this project…