Cheddar opens 'bungalow' studio in L.A.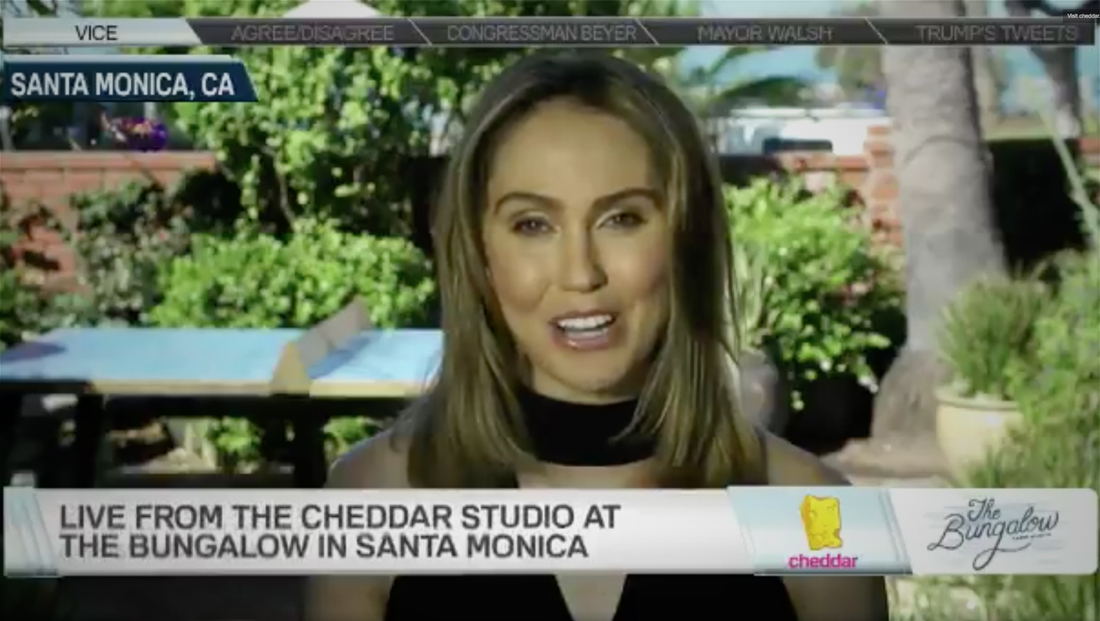 Business news "post cable" network Cheddar has opened a Los Angeles studio that, in true startup form, goes a bit outside the walls of a traditional set.
Cheddar's latest home is at The Bungalow at Santa Monica's Fairmont Miramar Hotel.
The move aimed at enhancing its coverage of entertainment and tech.
The network is already known for its its broadcasting from the floor of the New York Stock Exchange and also has a mini-studio inside a Sprint store in the city's Flatiron Building.
There are also setups in the company's New York City offices and White House lawn.
The network often places a model of its logo or plastic hunk of cheese placed on the anchor desk.
So far, the L.A. set is relatively simple — as are Cheddar's other setups — allowing the existing background to serve as nearly all of the scenic elements.