Canada's 'National' newscast announces radical makeover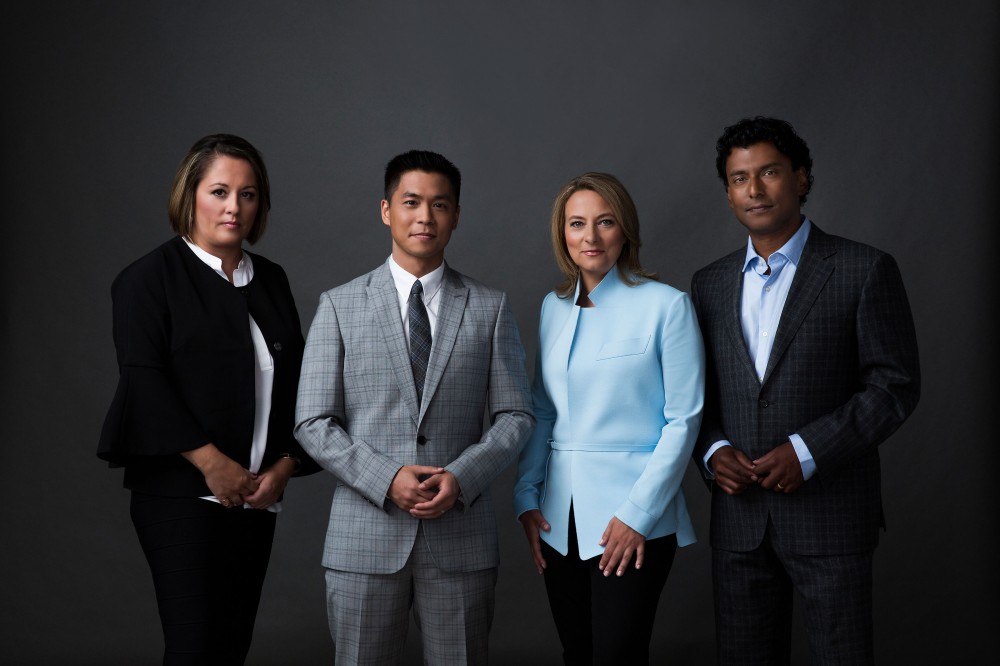 Following the retirement of anchor Peter Mansbridge on July 1, CBC's "The National" announced this week a retooling of its primary newscast set for November.
The move, after a 30-year tenure by Mansbridge, decentralizes the anchor role, with four CBC journalists sharing duties as part of the revamp. Adrienne Arsenault, Rosemary Barton, Andrew Chang and Ian Hanomansing will split duties, with the broadcast originating from Toronto, Ottawa and Vancouver.
"It's a big risk, for sure it is," she said. "We're not seeing it as a television show solely anymore," said Jennifer McGuire, editor in chief of CBC News, in a story on the change.
CBC believes the multiple hosts will allow for more reporting in the field along with diverse viewpoints from across Canada.
The change takes effect Nov. 6, with the program remaining an hour long format. Other changes impacting the presentation are not yet known, with the show last updating its look in November 2016.