Augmented reality, coming to a local station near you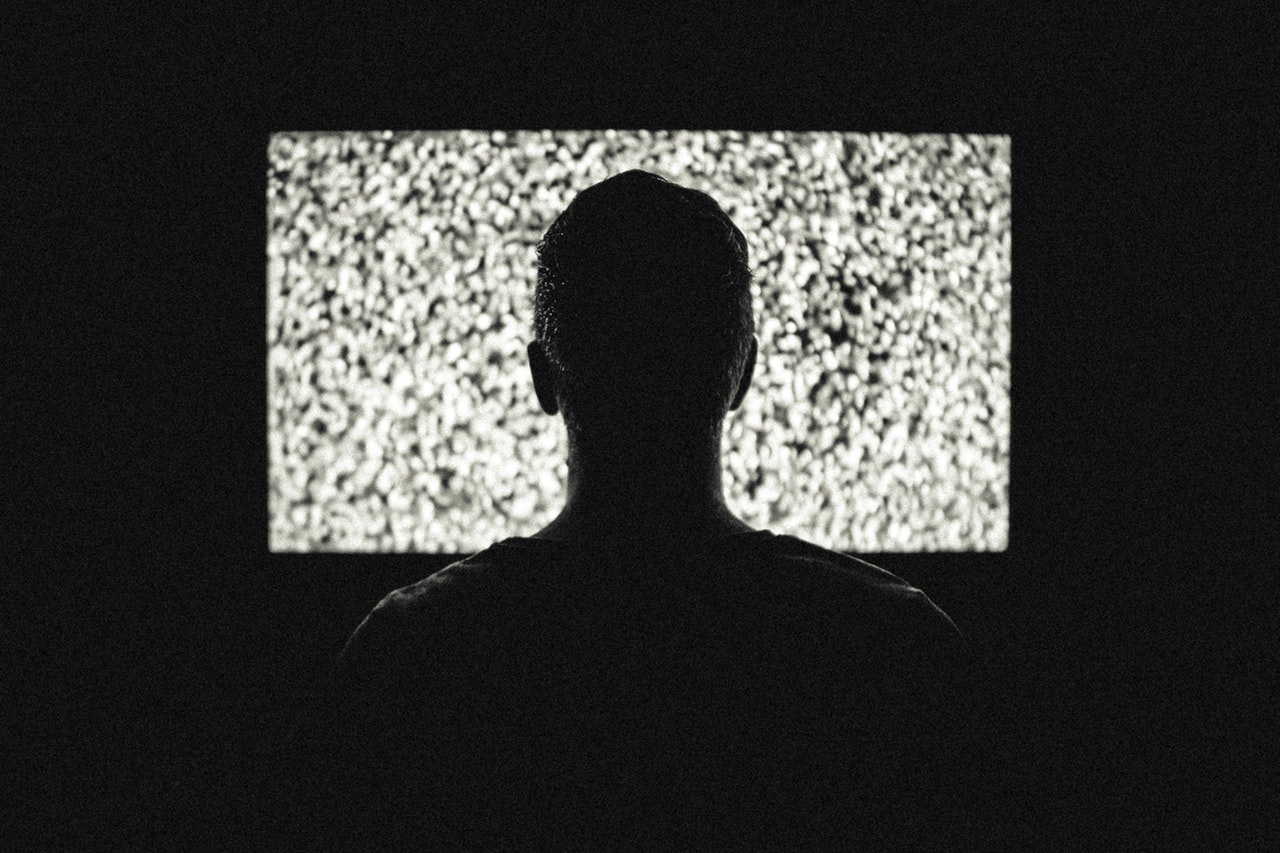 Subscribe to NewscastStudio for the latest news, project case studies and product announcements in broadcast technology, creative design and engineering delivered to your inbox.
Augmented reality (AR) is coming to a station near you. Not only is awareness of AR becoming more common across the broadcast industry, but now it's easier than ever to integrate AR into your show. Knowing you don't need the budget of a major network to utilize AR means demand for the technology is growing and is now within reach for the smallest markets.
One of the biggest developments in the popularity of AR is that vendors like Vizrt, Ross Video, Avid and others are now making the technology a core feature of their platforms. So even a small station's regular equipment and software upgrades are likely to offer the chance to achieve visuals that used to be limited to users with walls of LED technology. Ditto the camera robotics companies that are now releasing systems which are AR compatible right out of the box.
With the more ubiquitous use of AR comes the need for designers at local stations to be able to tackle the medium. Designing AR graphics follows the same basic principles as other broadcast graphics but does come with some special considerations. How can augmented reality graphics work best for local news? We'll try and outline a few ideas here:
Start simple. Station IDs, sponsor logos and 3D typography positioned around the set are simple to build in AR. They're great for decorating sets and to use as focal points for shots directed at parts of your set that aren't fully covered by the lighting grid. These minimal additions work well for bump outs, wide shots and station idents. Use them.
Make the most of what you have. Virtual monitors, video walls and set extensions are a very effective way give a high end look to a set that isn't loaded with LED displays. Even small sets can take on the look of a more expansive studio by utilizing AR graphics. Small, positionable virtual monitors as replacements for OTS in reporter standup shots and bumps really clears the clutter. Voilà: No more claustrophobic look and feel, no matter how modest the space.
Get creative. Think of AR as a medium that can warp walls, bend floors, build impossibly big monitor surfaces and impose enhanced camera angles unthinkable for a standard studio setup. Large set extensions and second stories add depth and can give any space an impressive multimillion-dollar-news-center look.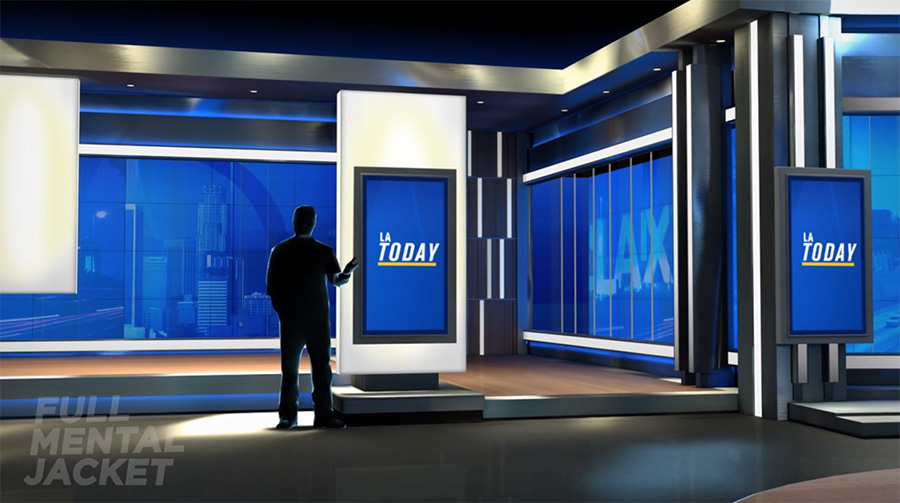 The creative opportunities for combining virtual monitors and simple logos are endless. AR graphics can help tell the most complex stories in an organic and elegant way by melding design and animation with data. Of course, designing and building complex AR graphics requires a deeper understanding of the mechanics of transitions, and it usually involves some level of scripting or programming to achieve. These AR graphics have to be flexible enough to move from one graphic to the next quickly, and have to load data images and live feeds flawlessly. When executed well, these AR enhancements get rave reviews from viewers and easily differentiate stations from their competition.
Some of the best AR opportunities for local news applications involve data-driven graphics. Here are three notable types.
Weather
Quick weather hits can have maximum impact. AR graphics can display data in ways that don't require the viewer to work too hard or the meteorologist to verbalize every statistic. Revolving animations can help break down comprehensive daily forecasts into more digestible chunks and can convey any number of metrics quickly and easily.
The display of regional and even international maps has become an essential part of every station's weather reportage. Through the use of AR graphics, both localized phenomena and global trends can be explored visually in a way that engages the viewer.

For instance, AR graphics can be used to visualize individual weather phenomena, including extras like smog, pollen and surf level in interesting, creative ways. Imagine a 3D windsock appearing in the studio to help illustrate wind speed and direction or a giant thermometer animating to warn of the coming cold snap or heat wave.
Traffic
Perhaps nowhere more so than the traffic report is the use of AR graphics in mapping more essential. While a cell phone can deliver the bad news of a backup on a viewer's commute, a traffic reporter can explain the reasons for the problem and offer valuable information as to when things might clear up.
Inserted shots of the construction, weather or accident that's blocking the road can lend a sense of inside knowledge to a report that says more than an app ever could. Trends can be displayed with AR graphics by the use of charts, 3D models of cars and humorous visual asides that imbue a simple traffic report with your station's attitude and personality.
Viewer polls and social media
Stations can utilize AR graphics to better engage the audience in not only opinion polls but contests, interactive human interest pieces and cause-driven community efforts.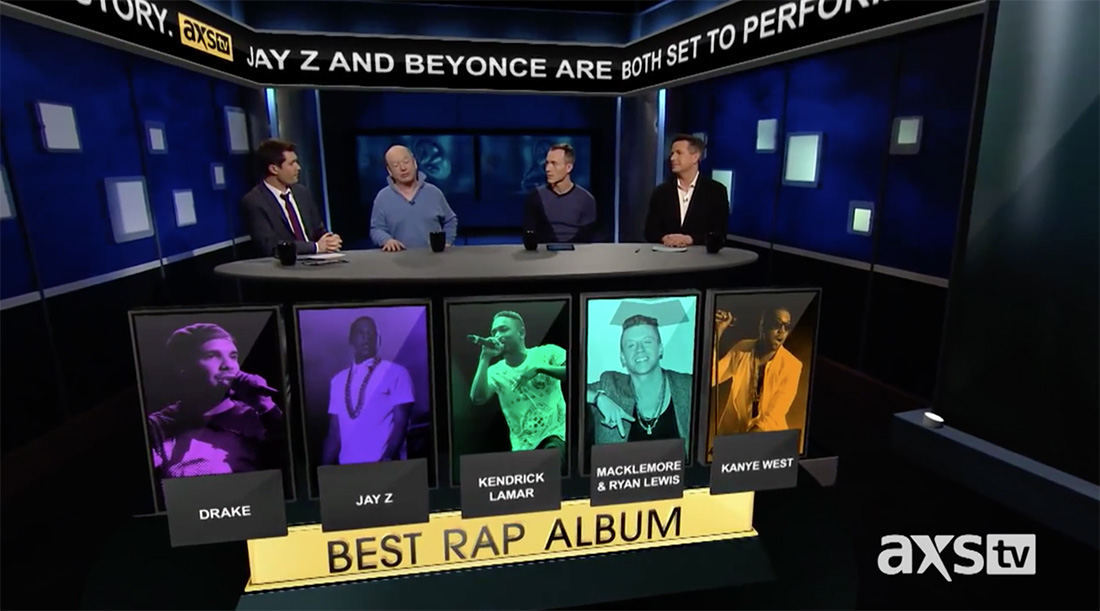 Telling news stories using social media can be interesting for viewers and AR graphics can take that to the next level by using animation that enables on-air talent to interact with the information in creative ways. Imagine a humorous sports take with a reporter swiping left on a giant cell phone to indicate her displeasure for a local athlete's performance on the field!
What you need to know is, AR is great for local news and serves as a great equalizer in giving smaller outlets the chance to shine with major network-quality graphics on an affiliate budget. Local news stations know their communities best, and AR technology allows for more interactive communication with viewerships than used to be possible.
Even the simplest AR graphics can bring new and exciting possibilities to local news. Those utilizing AR graphics at any level of complexity will find the pay off well worth the effort.
This column is part of our Focus On Augmented Reality.
Subscribe to NewscastStudio for the latest news, project case studies and product announcements in broadcast technology, creative design and engineering delivered to your inbox.