ESPN brings big league effort to MLB's 'Little League Classic'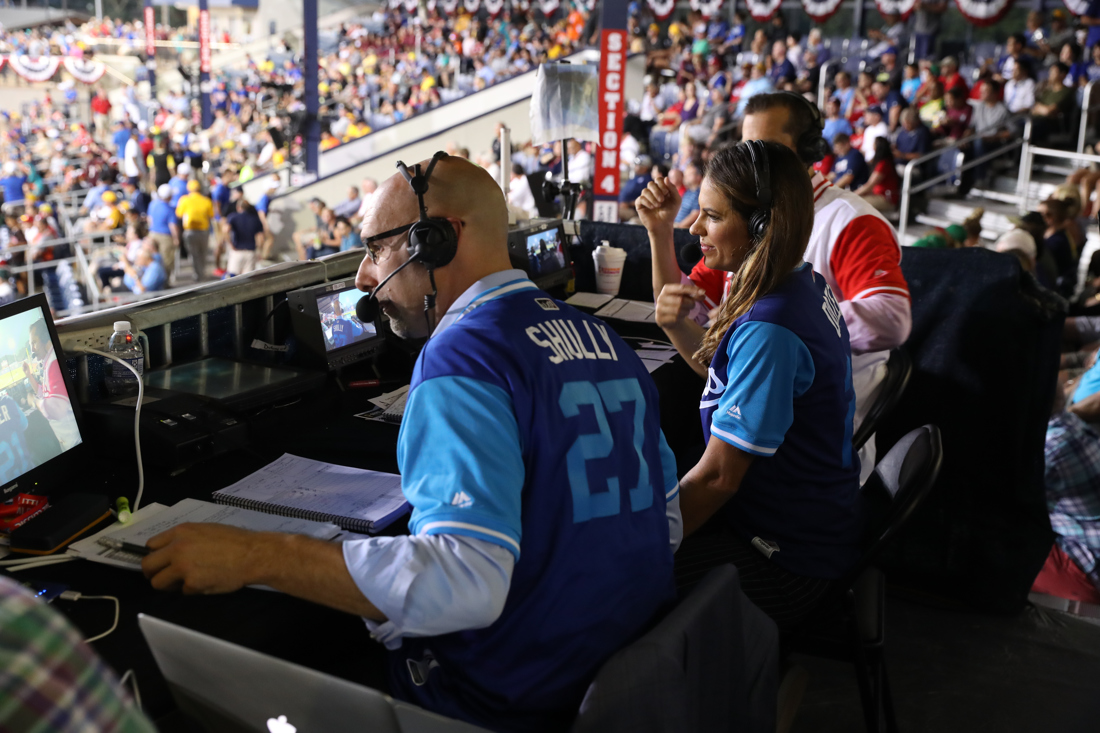 ESPN's "Baseball Tonight" and "Sunday Night Baseball" borrowed the home of little league baseball this past weekend for the first ever MLB Little League Classic.
The Pittsburgh Pirates and St. Louis Cardinals played the special game in Williamsport, Pennsylvania, which is normally occupied throughout August by the Little League World Series.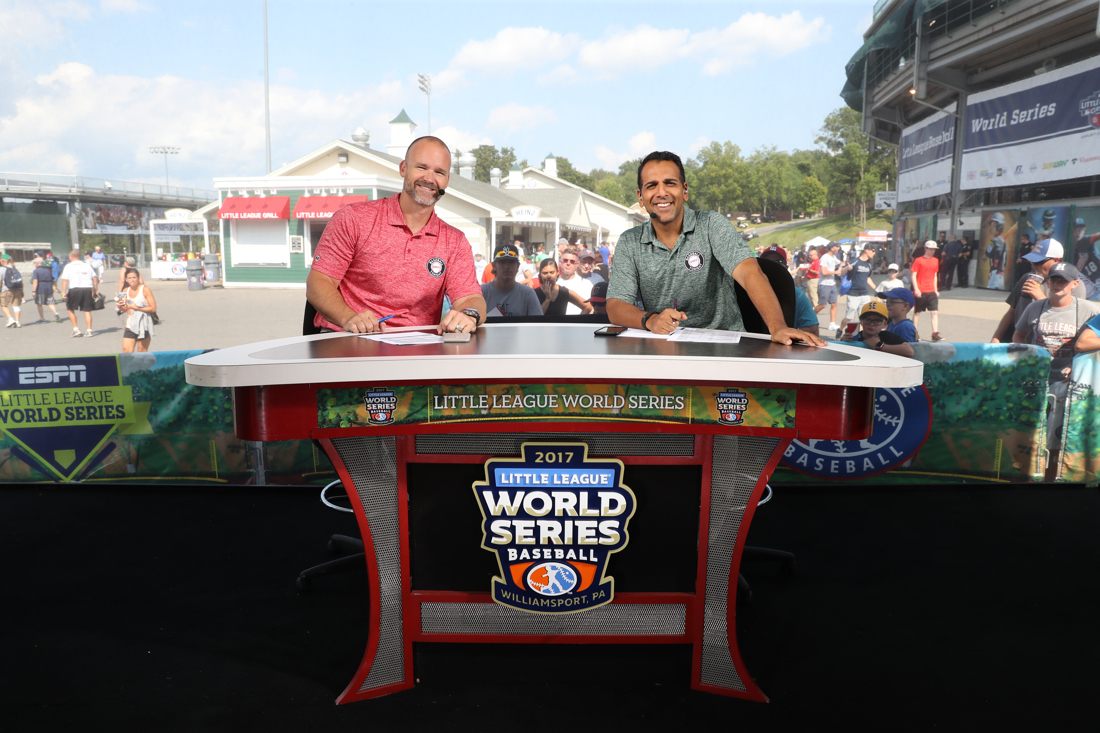 BB&T Ballpark at Historic Bowman Field, which seats only around 2,500 and is normall a minor league baseball stadium, served as the venue, with ESPN bringing in its full "Sunday Night" production crew.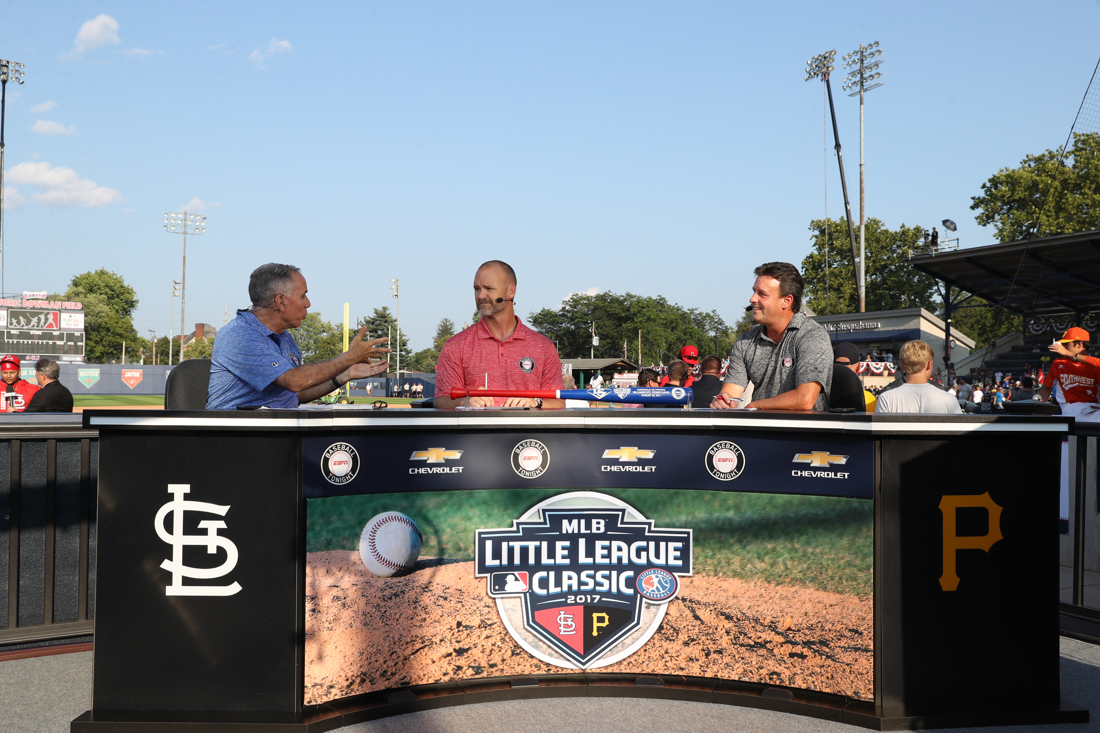 ESPN's broadcast, including wrap-around programming, including multiple traveling sets and talent positions, with a fun-filled atmosphere at the stadium.
Photo by Allen Kee / ESPN Images