How the networks covered Harvey Sunday evening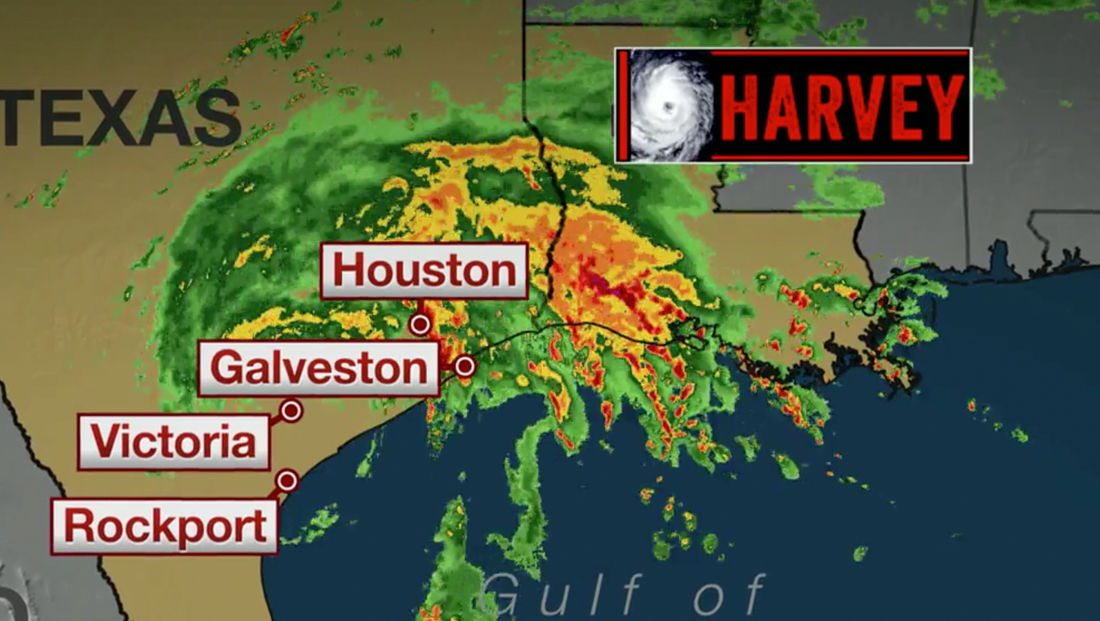 'NBC Nightly News'

NBC's "NBC Nightly News" was the only one of the big three to feature its normal anchor, with Lester Holt hosting Sunday's broadcast.
Like its counterparts, the broadcast started off with an extended headline tease with a bold red slanted banner reading "Historic Flooding Disaster" under the normal "Nightly News" logo.

Holt's standup location was less than impressive, however — he was standing beside a wet, not flooded, road — but the scene easily could have been any rainy day in almost any city in the country.

The broadcast opted to showcase its team coverage using a five box with a pale blue and teal background with textured grid and clouds visible.