Tegna launches 'Texas Cares' brand for Hurricane relief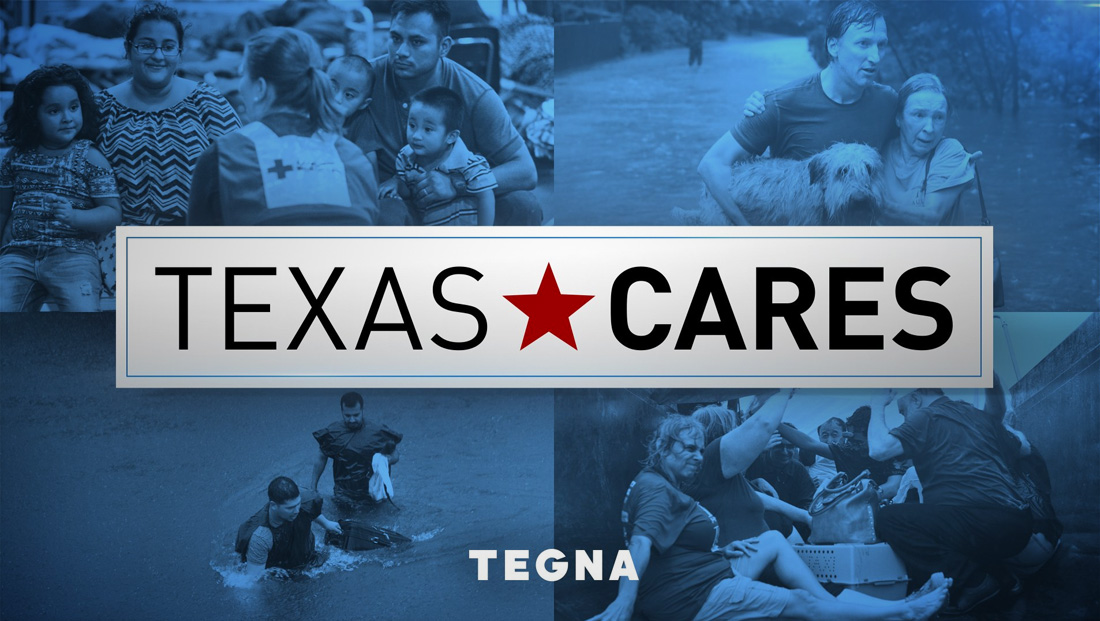 Tegna has launched a groupwide fundraising efforts for Hurricane Harvey relief under the banner "Texas Cares."
The effort will include stories and fundraising at all 46 Tegna owned stations in 38 markets, with the Tegna foundation matching the first $100,000 in donations.
The effort is accompanied by a simple logotype featuring the words "Texas" and "Cares" split with a star icon in the middle, all contained in a rectangle.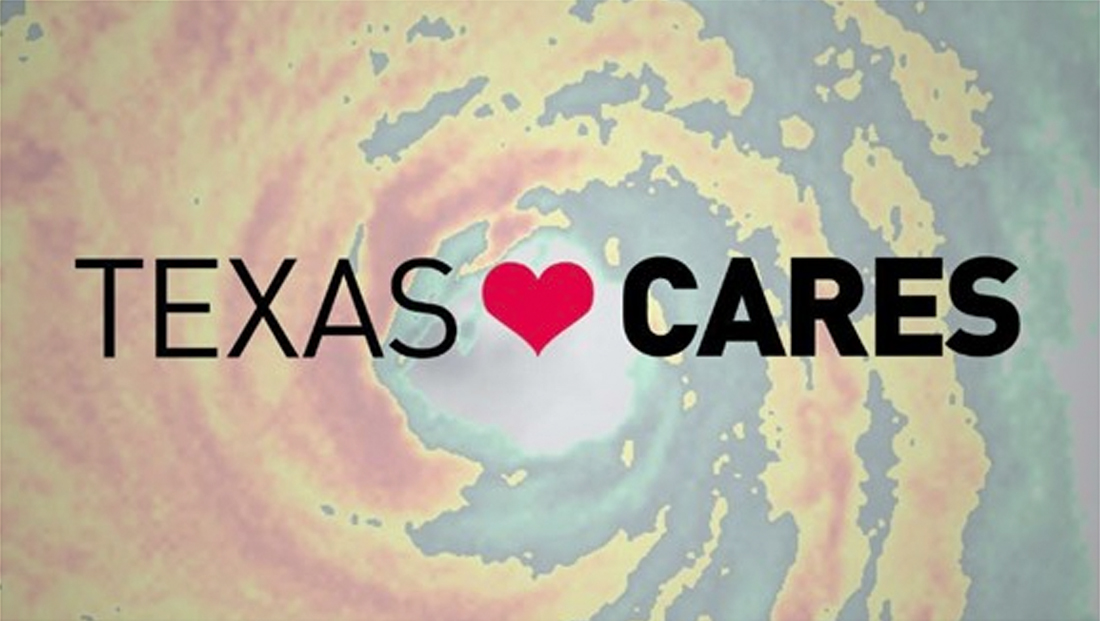 In some cases, the star is replaced by one or more heart icons and sometimes varies slightly in layout, but it appears to consistently use the Din font the group uses in its shared graphics package.