Irma dominates network morning shows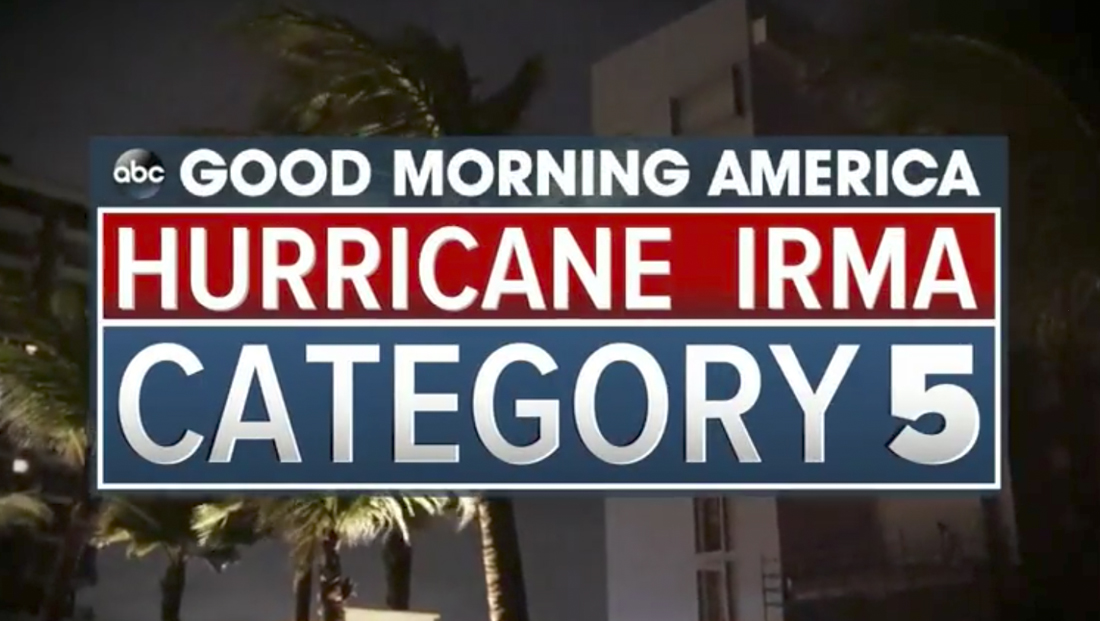 As Hurricane Irma continues to build strength and maneuver across the ocean, the network morning shows, like their evening counterparts, devoted significant coverage to the impending storm, which comes shortly after a previous major hurricane, Harvey.
'Today Show'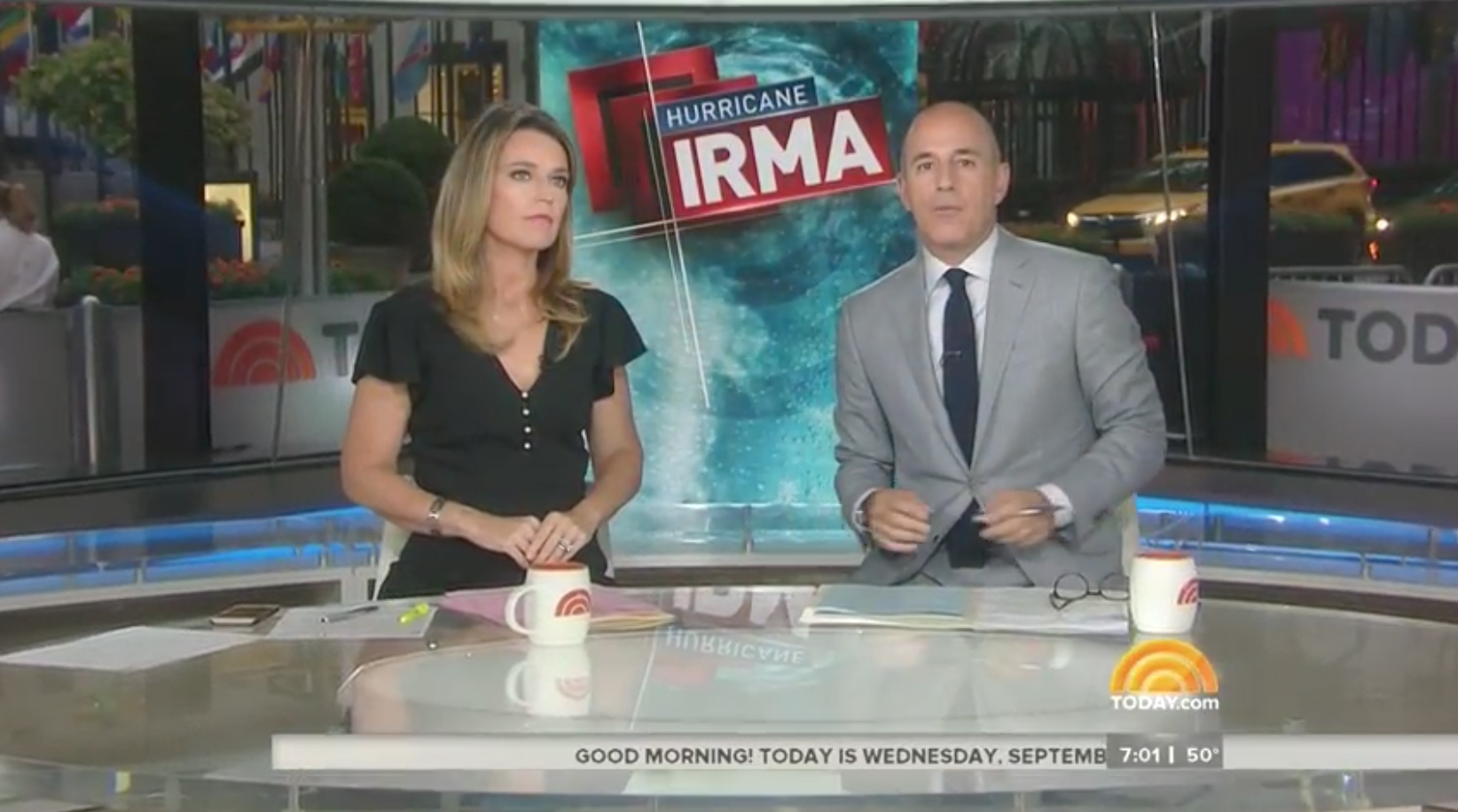 While none of the network used special opens, the "Today Show" did used its angled hurricane graphic between anchors Savannah Guthrie and Matt Lauer, this time with "Irma" in the name space, that is inspired by the NBCUniversal hurricane look.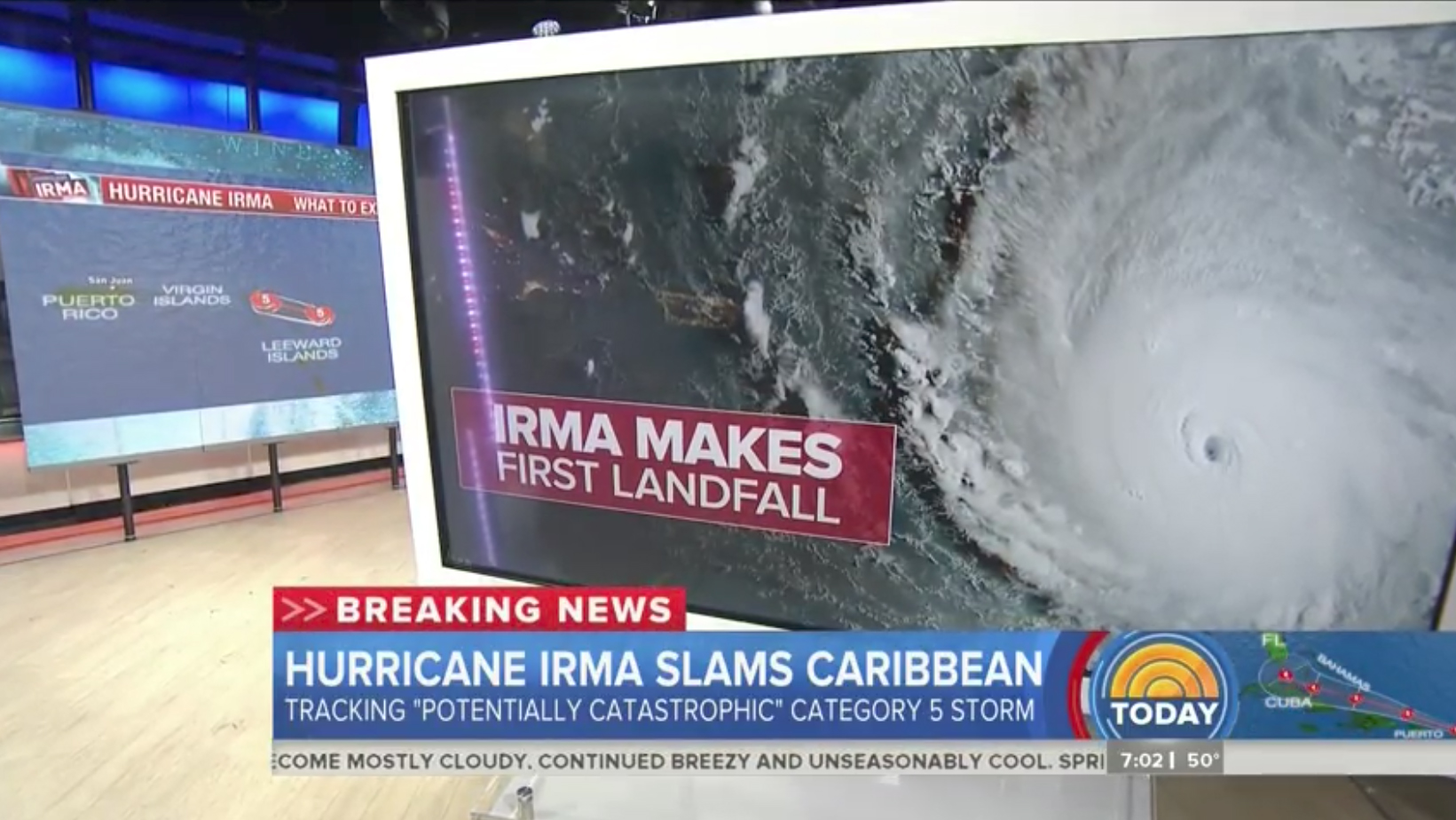 As the anchors overviewed the current stats of Irma, viewers first saw a map on half of Studio 1A's production area's reconfigurable video wall before the camera moved to make use of a freestanding video panel.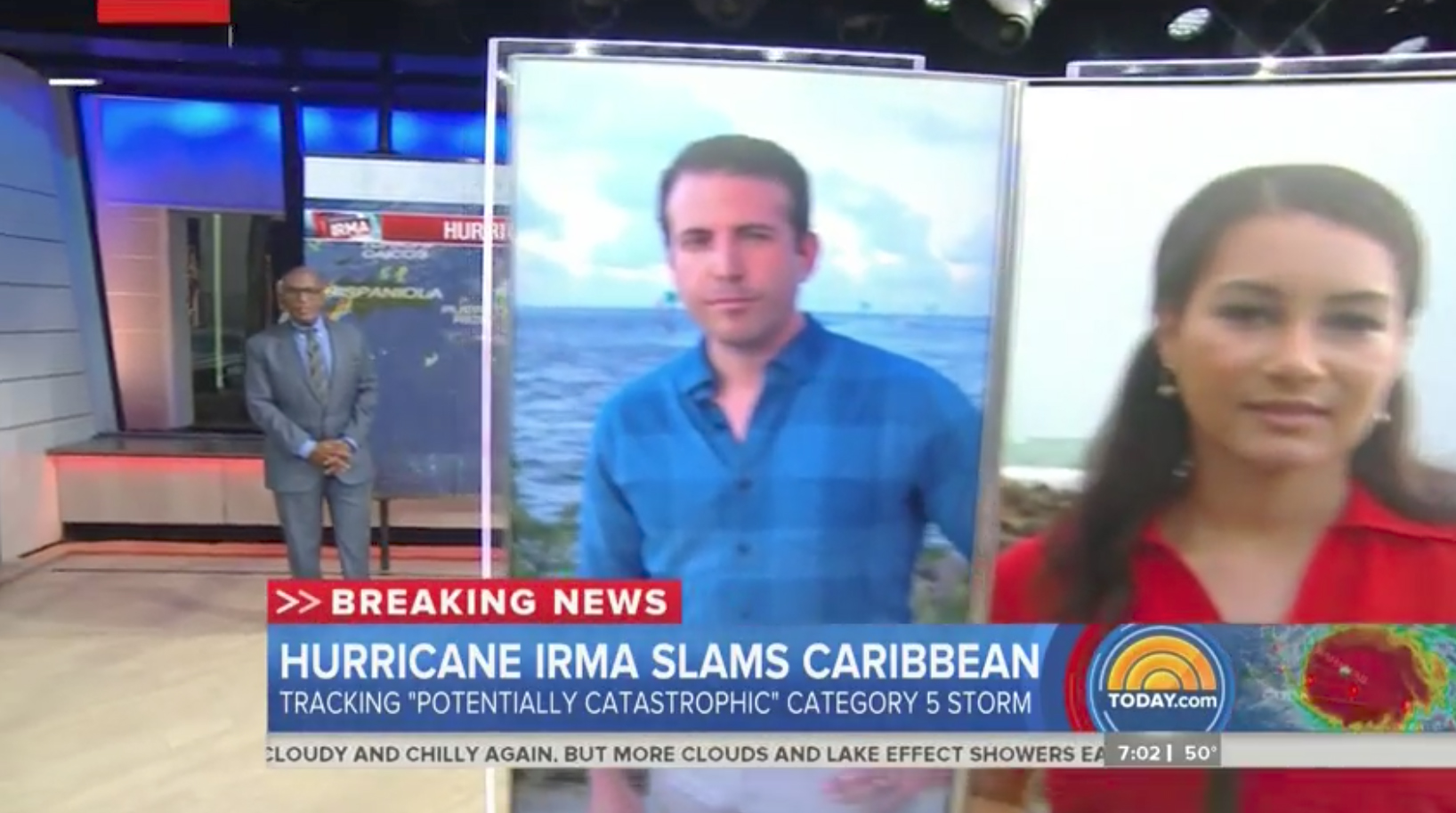 The camera then moved over to the studio's vertical flatscreens showing field reporters along with Al Roker in the background.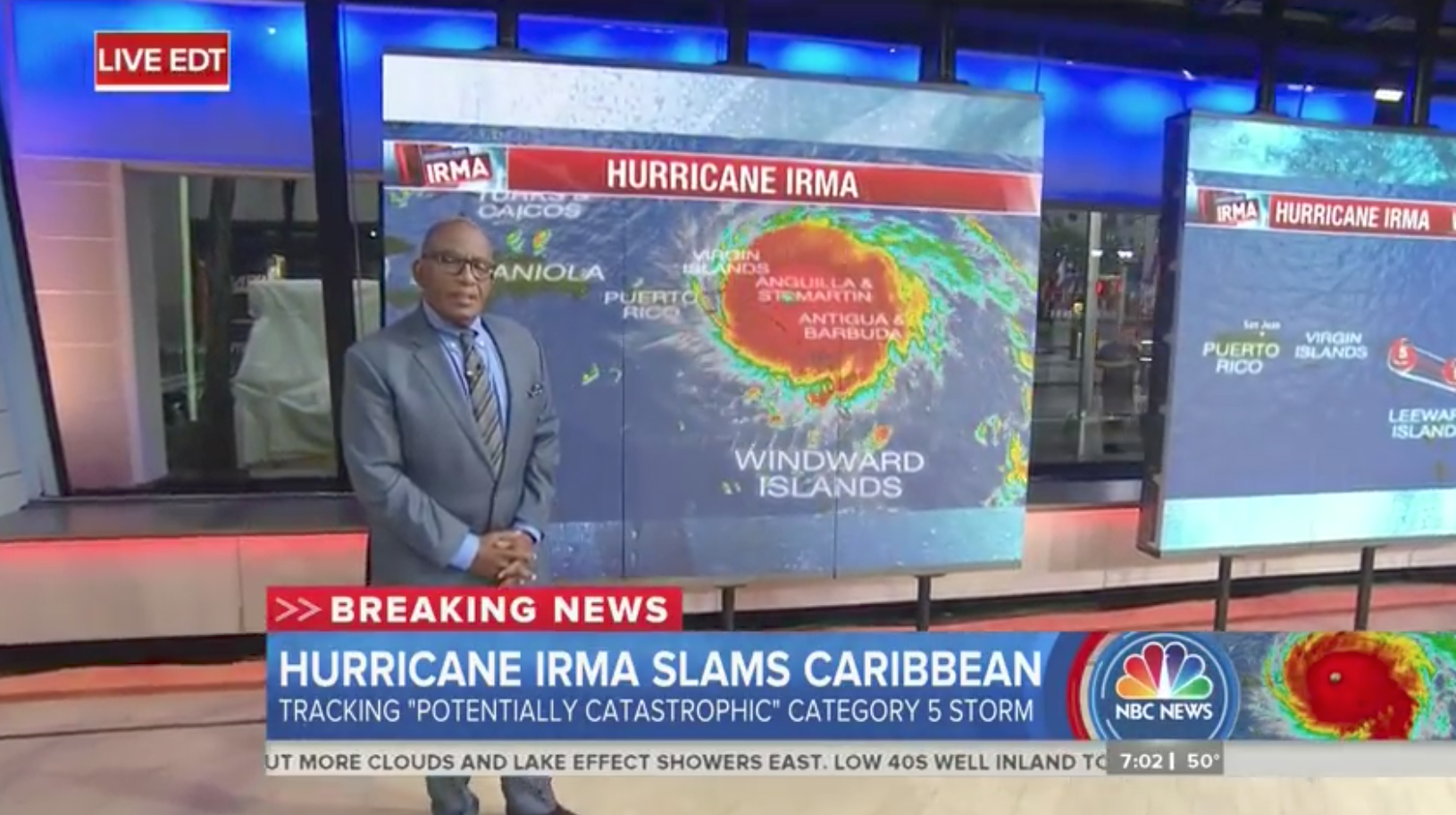 Finally, the camera moved closer to Roker, who used the other half of the video wall to showcase weather maps.
NBC also added a radar loop and hurricane path graphic to the lower right of its lower third graphics, carefully integrating the look with the curves and container of the graphics package.