Networks cover approaching Irma on evening newscasts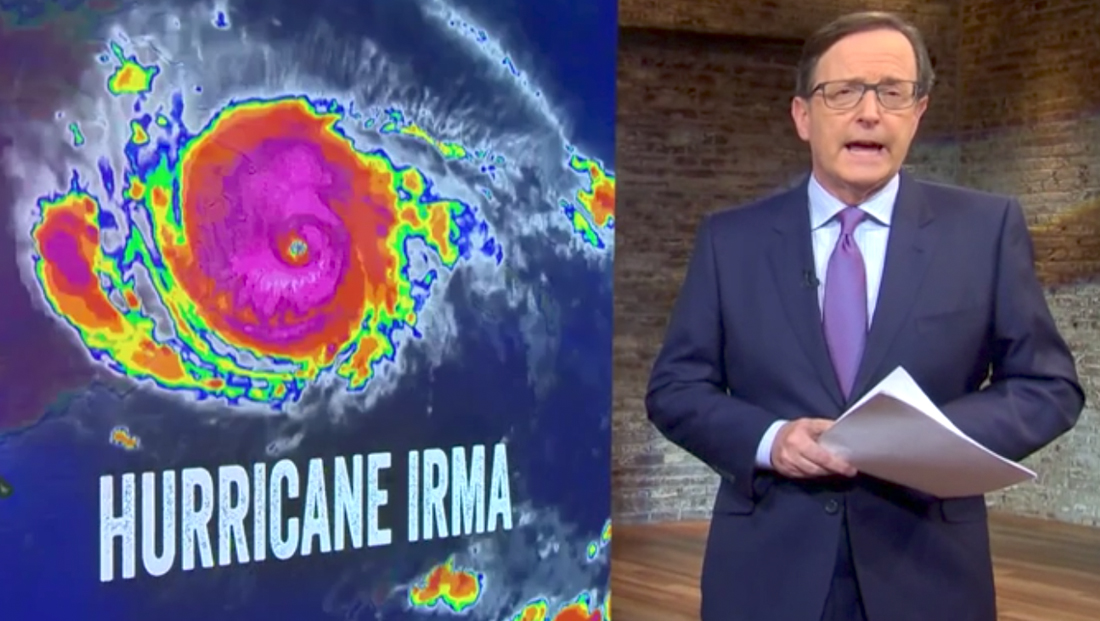 As Hurricane Irma approaches on the tail of Hurricane Harvey, the major broadcast networks devoted significant time to coverage of the storm on Tuesday's broadcasts.
The coverage continued on Wednesday's morning shows.
'ABC World News Tonight'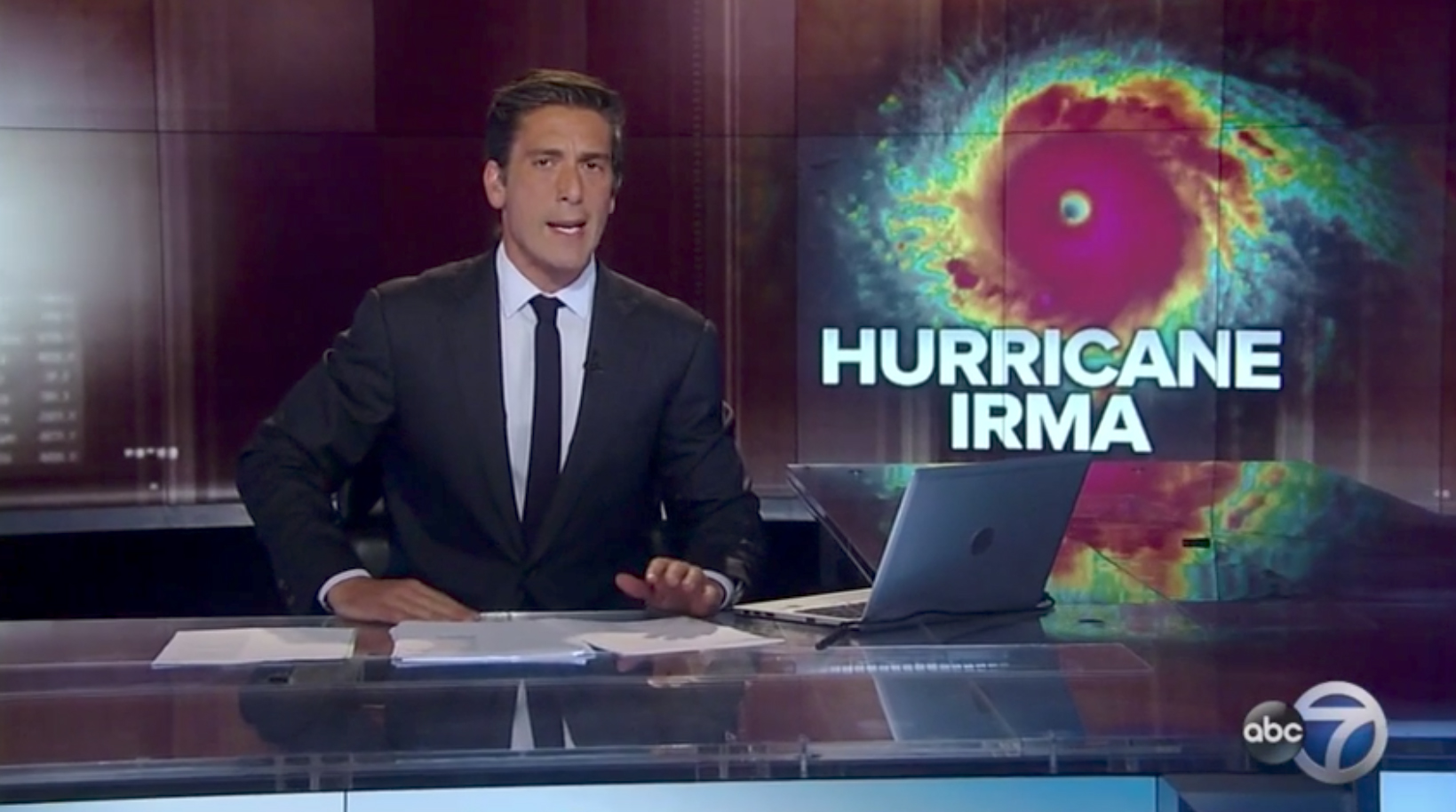 "ABC World News Tonight" lead with Irma with anchor David Muir, who was out for Hurricane Harvey coverage, introducing its team coverage.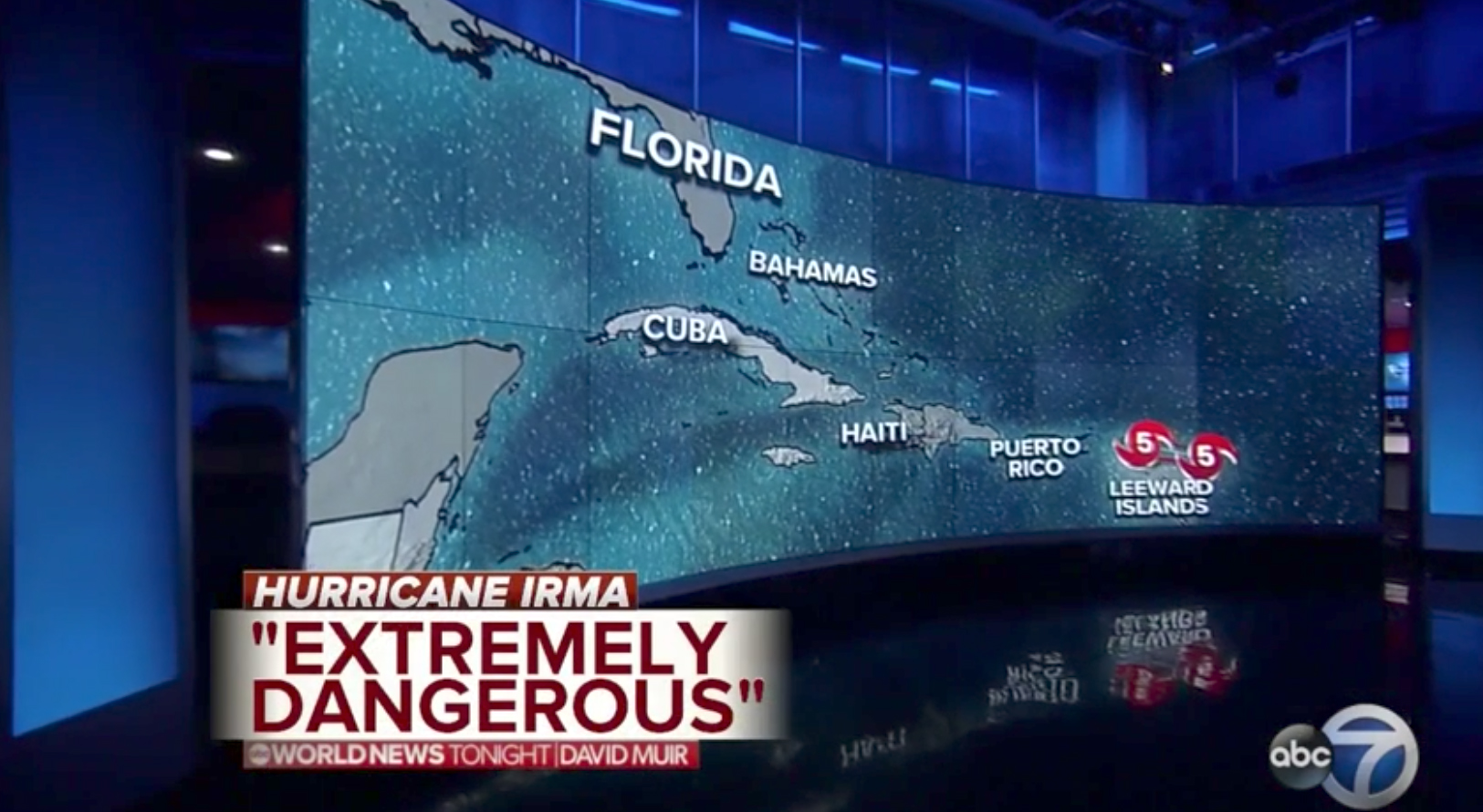 In addition to its standard red breaking news graphics, the network also showed a large map of the projected hurricane path on its in-studio video wall.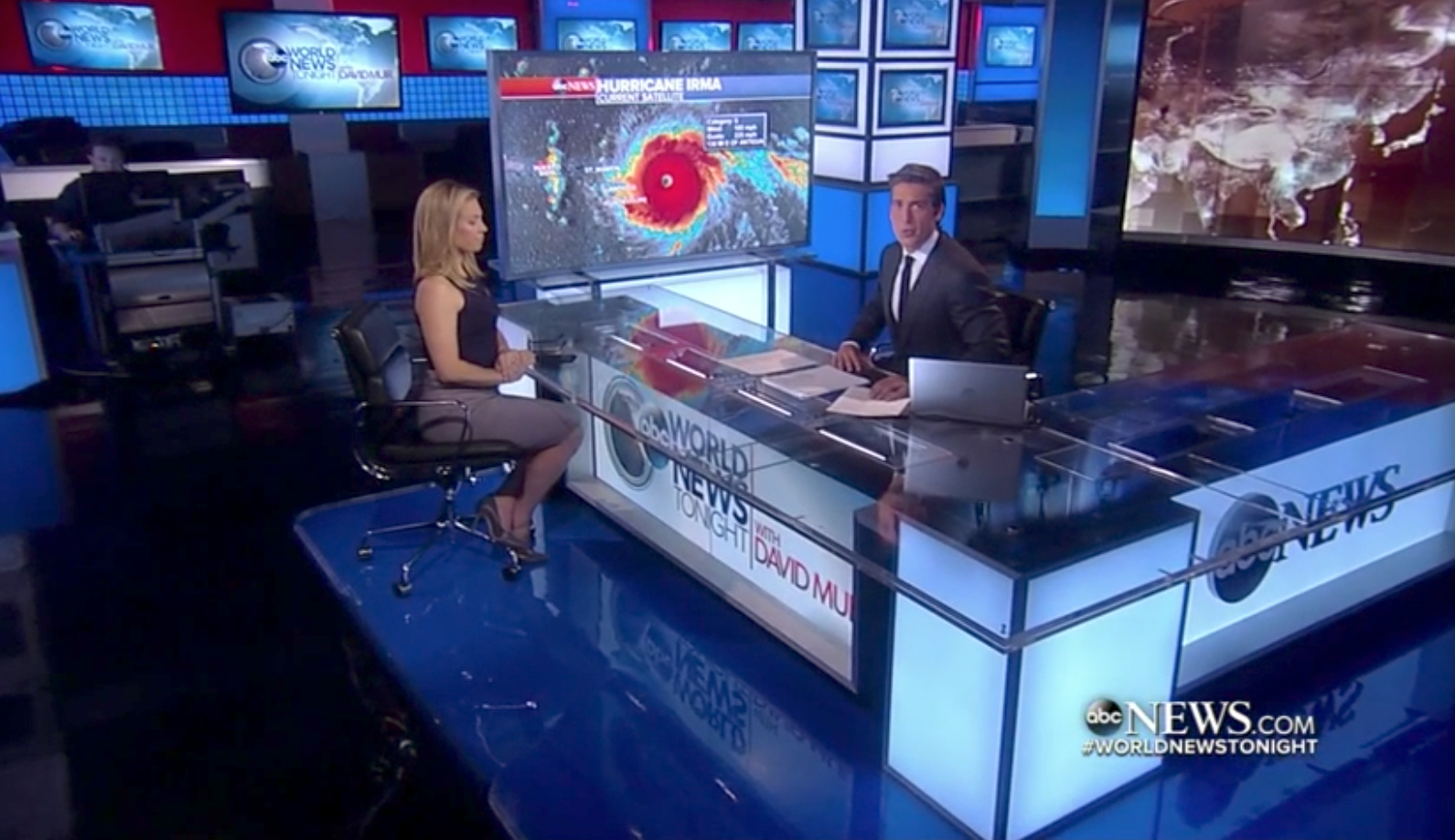 The broadcast then had meteorologist Ginger Zee join Muir in studio, seated at the anchor desk with a large video panel displaying weather maps positioned between them.