Networks cover approaching Irma on evening newscasts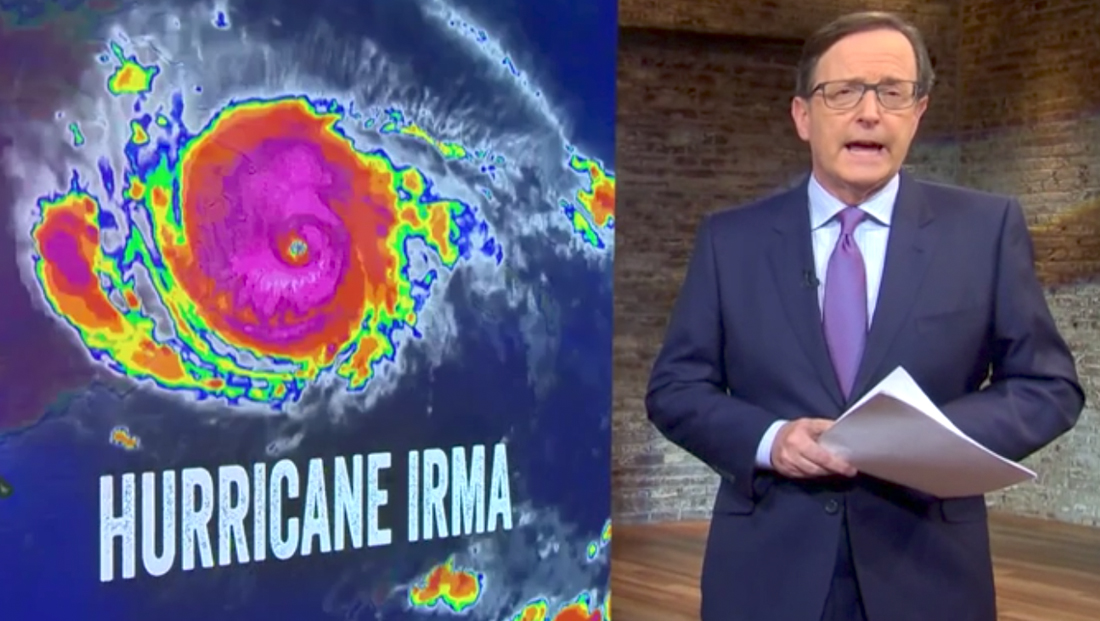 'NBC Nightly News'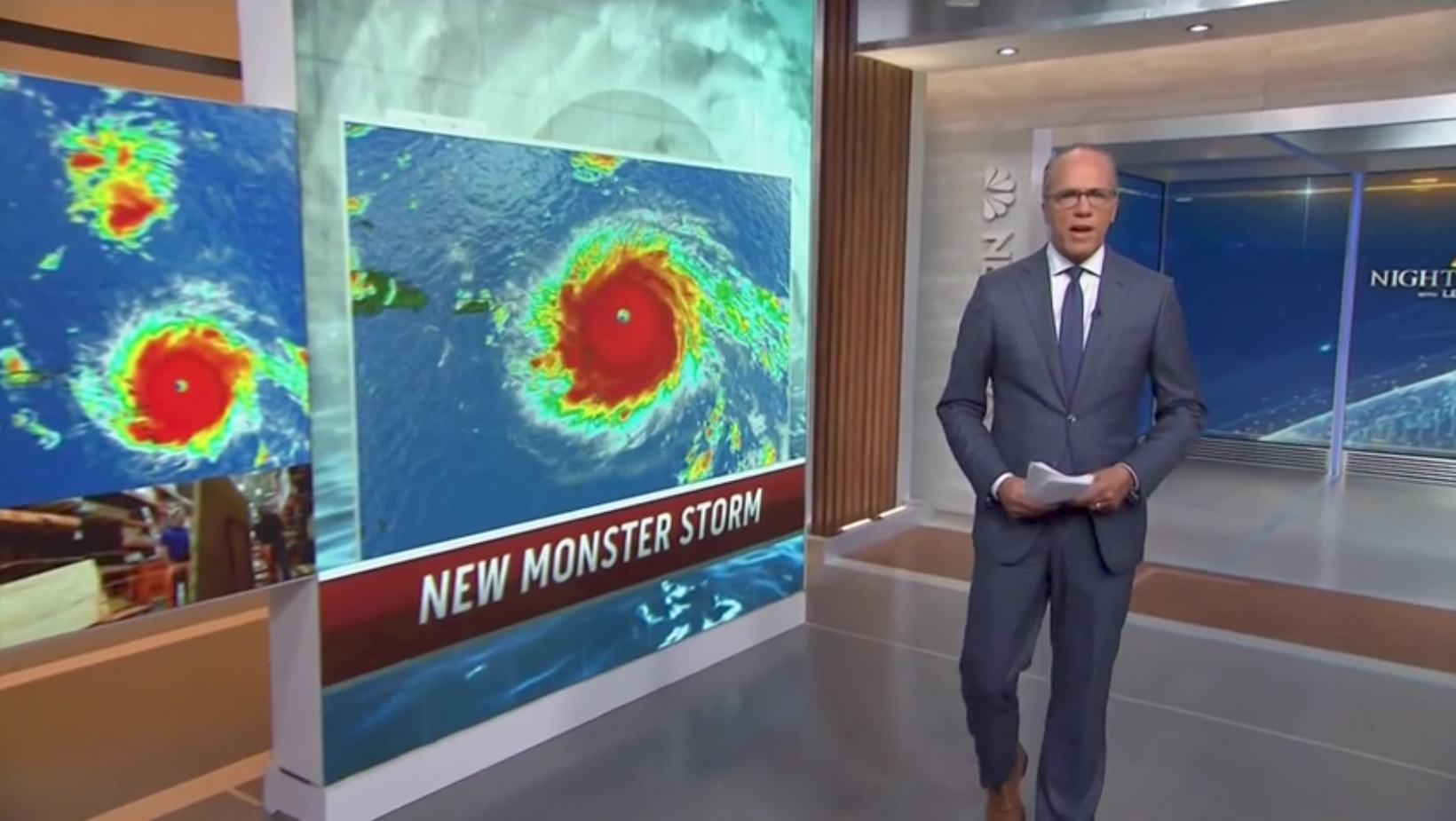 Irma also lead the "NBC Nightly News" newscast, with anchor Lester Holt standing next to a large image of the storm designed in the NBCUniversal deep red and blue hurricane graphics look.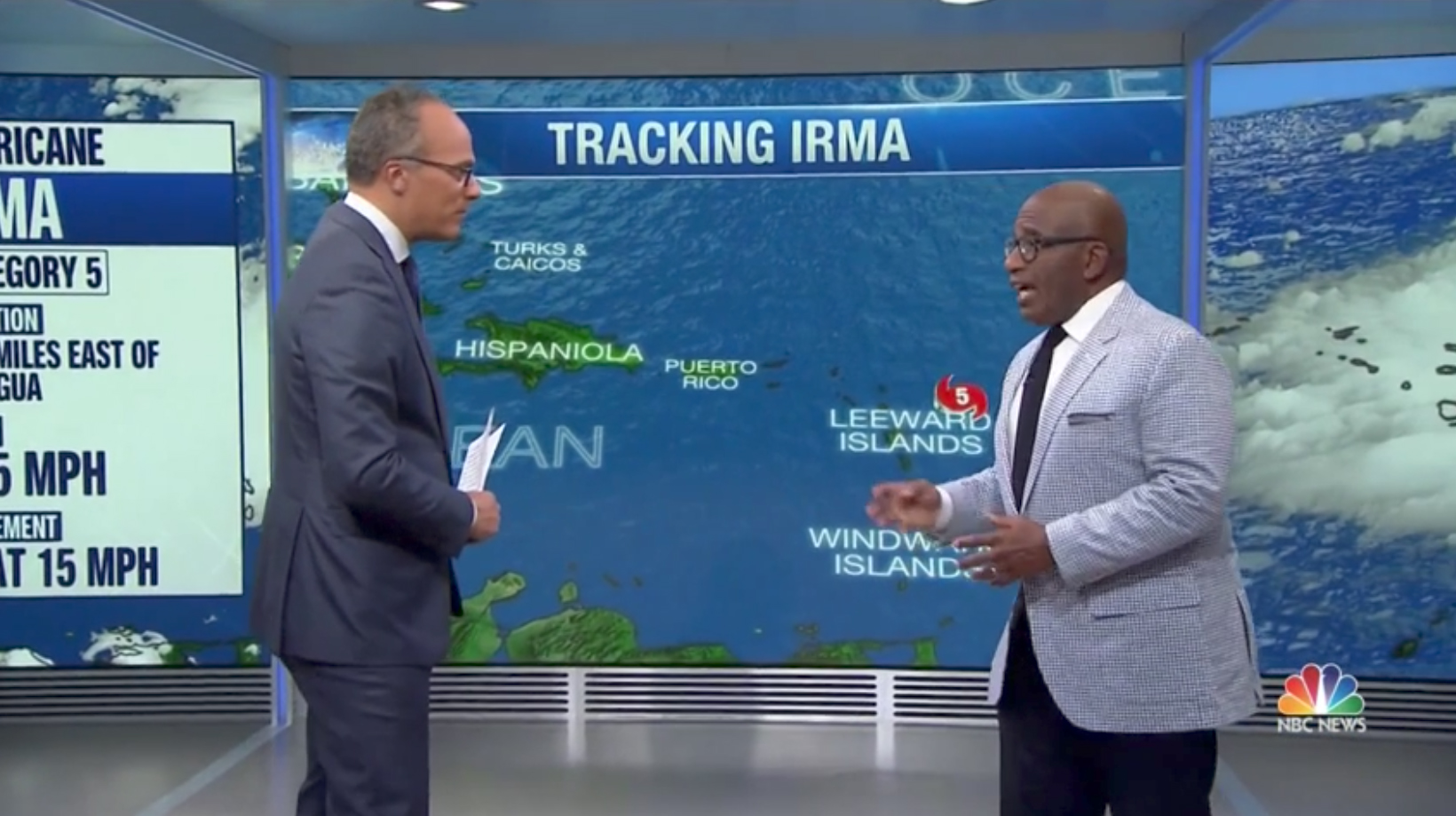 Holt was then joined in studio by Al Roker. The pair stood in the video wall alcove, with a large weather map fed to the center panel, while the camera left panel showed current stats and the camera right one showed additional imagery.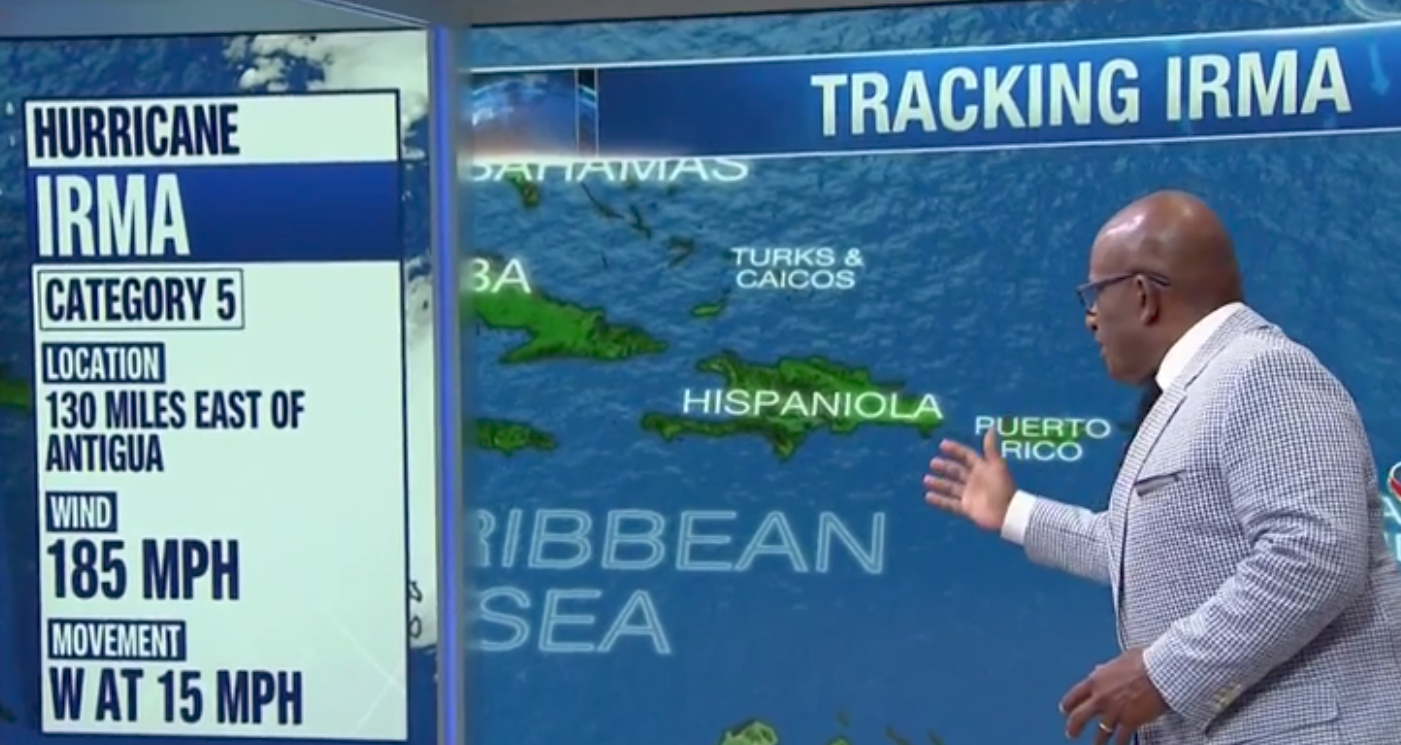 After tossing to Roker, Holt stepped out of the way, allowing Roker to use two of the three video wall sections for his update.