Networks cover approaching Irma on evening newscasts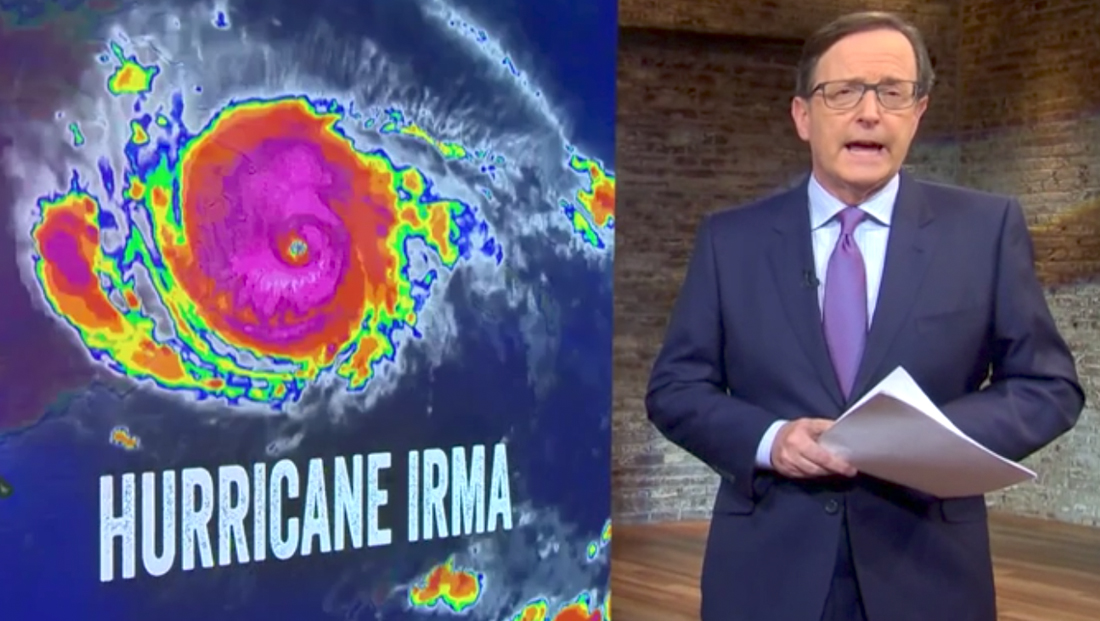 'CBS Evening News'
The "CBS Evening News" notably did not lead with Irma on Tuesday's broadcast, instead going with DACA coverage at the top of the show.
Irma was, however, the second story and the network offered team coverage of the storm.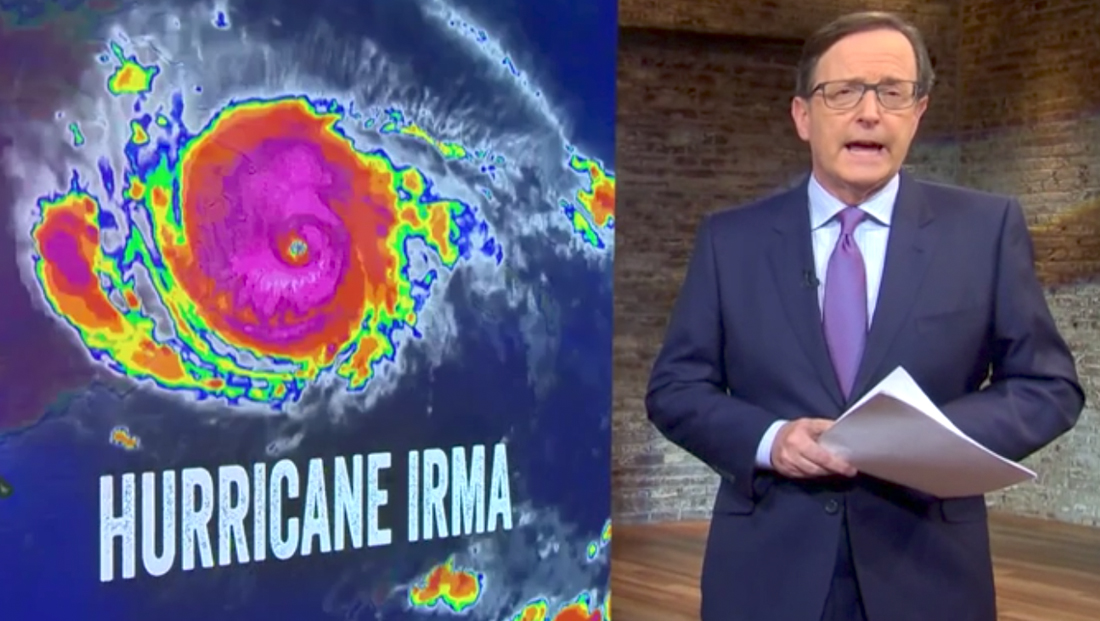 Anchor Anthony Mason introduced the coverage with a large radar loop OTS next to him, before the camera quickly shifted to show another of the studio's video wall, this one showing facts.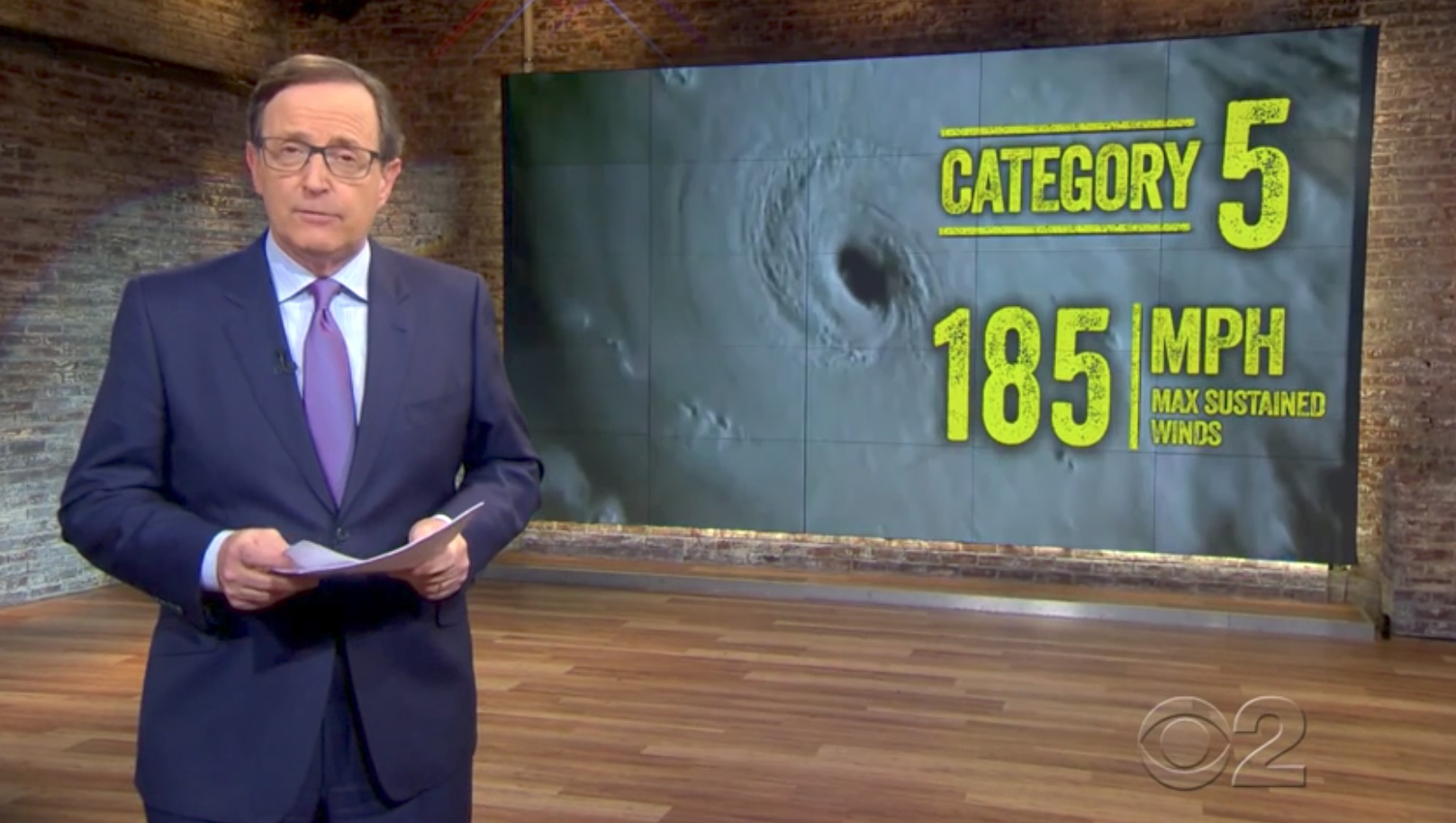 The image then switched to a live shot from WFOR, the CBS affiliate in Miami, and Mason turned to toss to the station's chief meteorologist Craig Setzer.