C-SPAN bus updated for '50 Capitals Tour' across U.S.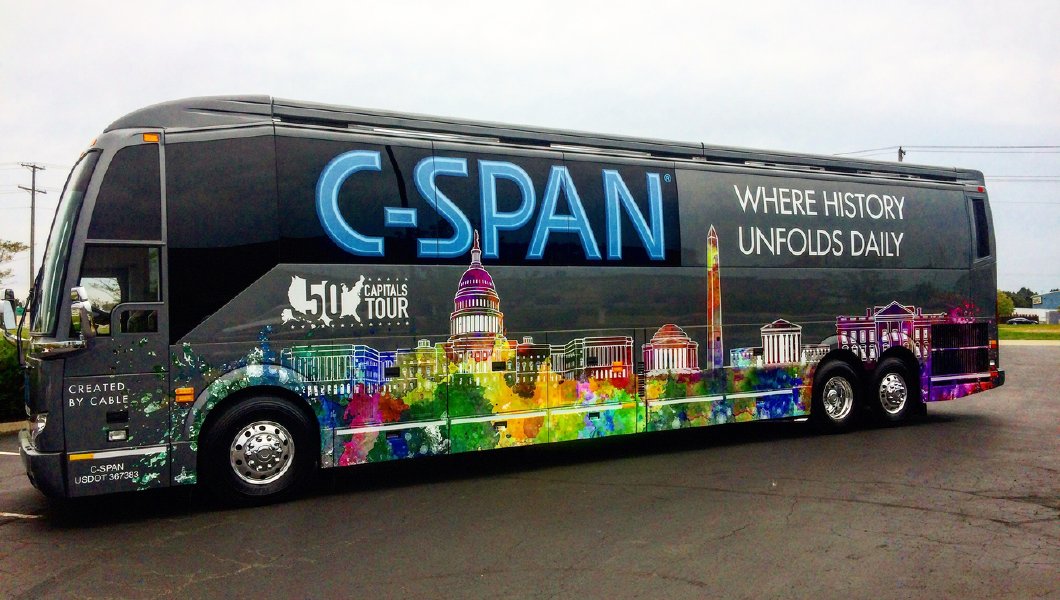 C-SPAN is preparing another bus tour across the country, and the C-SPAN bus has gotten a new look for its 25th birthday.
The 50-state anniversary trip begins this month and will visit every state capitol building by the mid-term elections in November 2018, which also marks the bus tour program's 25th anniversary. Unlike past tours, the bus will also visit Alaska and Hawaii.
The tour bus is sporting some updates for this year's journey, with it being only the fourth bus used in the history of the program, including 11 interactive tablets, a smart TV and a classroom area, along with an HD production studio and selfie station.
Local residents will be asked at each stop to provide feedback and viewpoints on the issues affecting each community.