Primeview's LED posters provide cost-effective way to add pop to design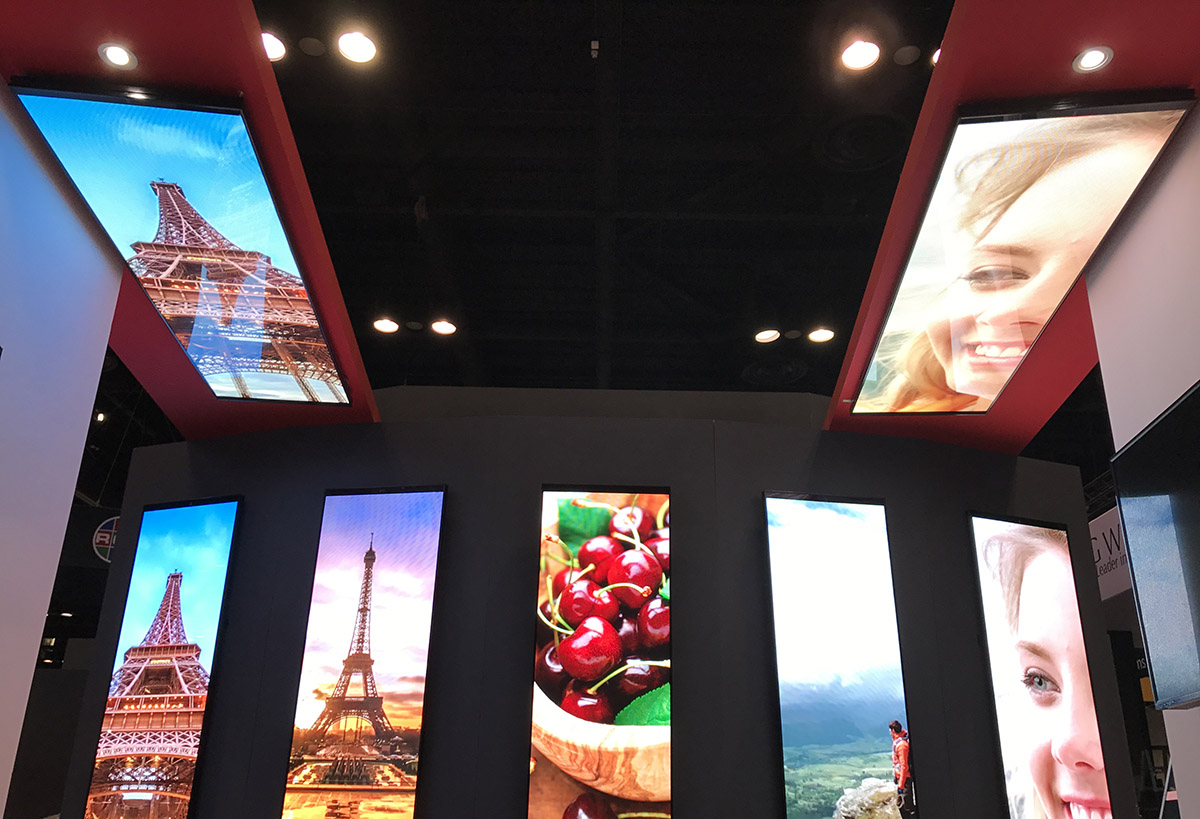 As the arena of giant LED video walls heats up, Primeview has found a way to bring the crisp, clear and bright images produced by this technology to a portable, flexible solution for both television broadcasters and branded environments.
Rated to run 24 hours a day, 7 days a week, Primeview's new LED Poster line is nearly two feet wide by 80 inches tall and just over an inch and a half thick and can be outfitted with a support brace, integrated floor stand, or wheels or automation devices for easy movement.
"With the ability to be placed practically anywhere, the LED Poster solution offers low-gloss surface that rejects glare from adjacent surfaces to suit any lighting, while featuring various installation options, easy operation, multiple communication modes, high brightness, low power consumption, all with its ultra-thin footprint to ensure a stable and high-quality picture," said David Delaplain, Director of Broadcast at Primeview.
The carefully designed surface used to manufacture the LED Posters makes them ideal for a wide range of environments, while the powerful, 1,000-NITS brightness rating ensures the images still remain visible in a variety of lighting scenarios, ranging from bright sunlit spaces to darker areas.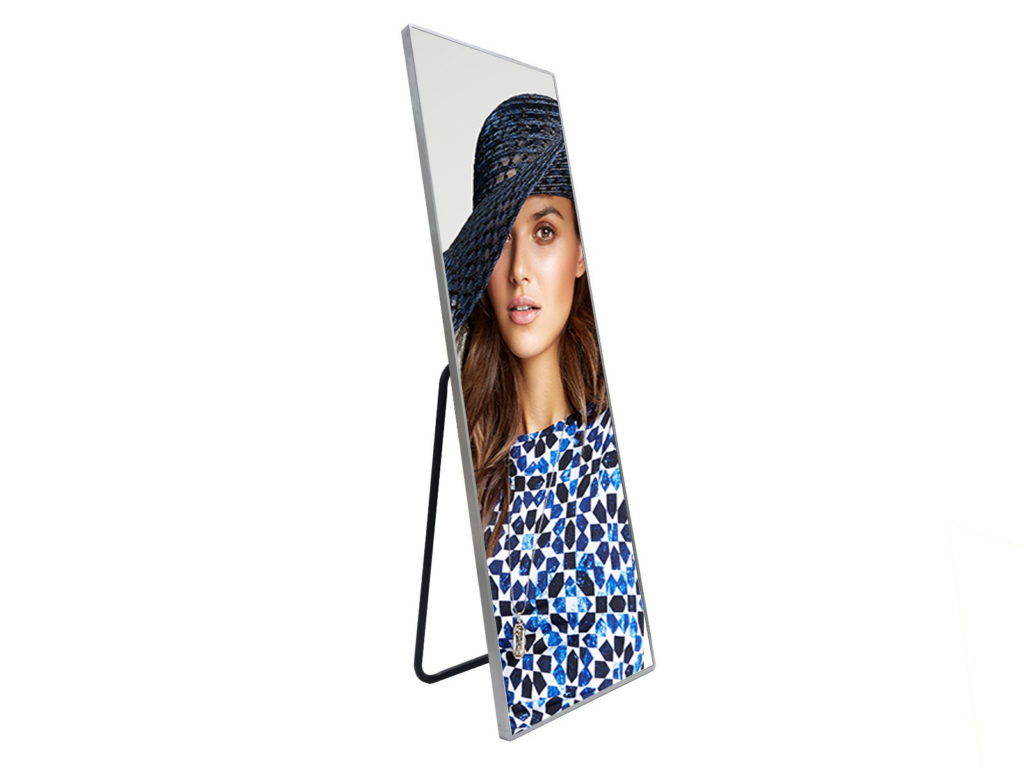 The poster units can be fed using a variety of equipment via HDMI, USB, RJ45, CAT5, wifi or optional SDI add-on, and can also be linked together to create synchronized or blended displays.
Weighing in at just under 80 pounds, the LED posters are ideal for broadcast studio environments that need a flexible background option that is easy to add either to an existing environment or as part of a new build.
Primeview's LED Posters also come equipped to remove any moiré interference, ensuring crisp and distraction-free on-camera looks.
The unique form factor and portable nature also make the product adaptable to a wide range of creative applications, ranging from standup venues, performance backgrounds, OTS elements or even wall- and ceiling-mounted video panels and ribbons.
Not only can these panels be incorporated into a ground-up broadcast set design, it is also a cost-effective way to update an existing look with a modern look and feel that can be instantly changed out with topical or branded imagery.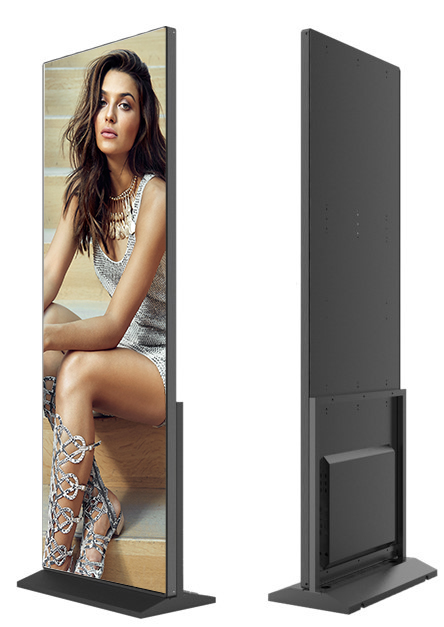 Even a single unit could breathe new life into an existing studio space, whether placed camera center on an anchor two shot, added to one side of the set for an OTS or debrief area or in a sports or weather area.
Adding in additional units can further enhance the look, giving news producers a multitude of additional looks.
Combined with existing or new hard scenic walls, the look is even more striking — giving the space an instant high-tech feel that can take advantage of the depth, layering, lighting and textures used in the set design to pop on screen.
The unique orientation and scale of the LED Posters, meanwhile, gives broadcasters the added advantage of outfitting a studio space with a non-traditional video panel to stand out among shots using more traditional video panel setups.
The panels themselves come from the same company that has created advanced display solutions for ABC, CBS, Hearst Television, ESPN, NBC, Fox and Al Jazeera, and have been engineered for reliability and energy efficiency.
The panels themselves are rated at 100,000 hours of lifetime and use an average of 210 watts of power per hour.
In addition to broadcast studio solutions, Primeview LED Posters are also ideal for a wide range of branded environment applications, from trade shows, wayfinding, digital signage, retail, and food service to stage and live event design.
The solution, which is also designed to be as low maintenance as possible, is also ideal for hospitals, banks, hotels and office buildings.
For more information about Primeview, visit their website today.
The above content is sponsor-generated partner content. To learn more about sponsor-generated content, click here.