Vimeo acquires Livestream, immediately launches streaming service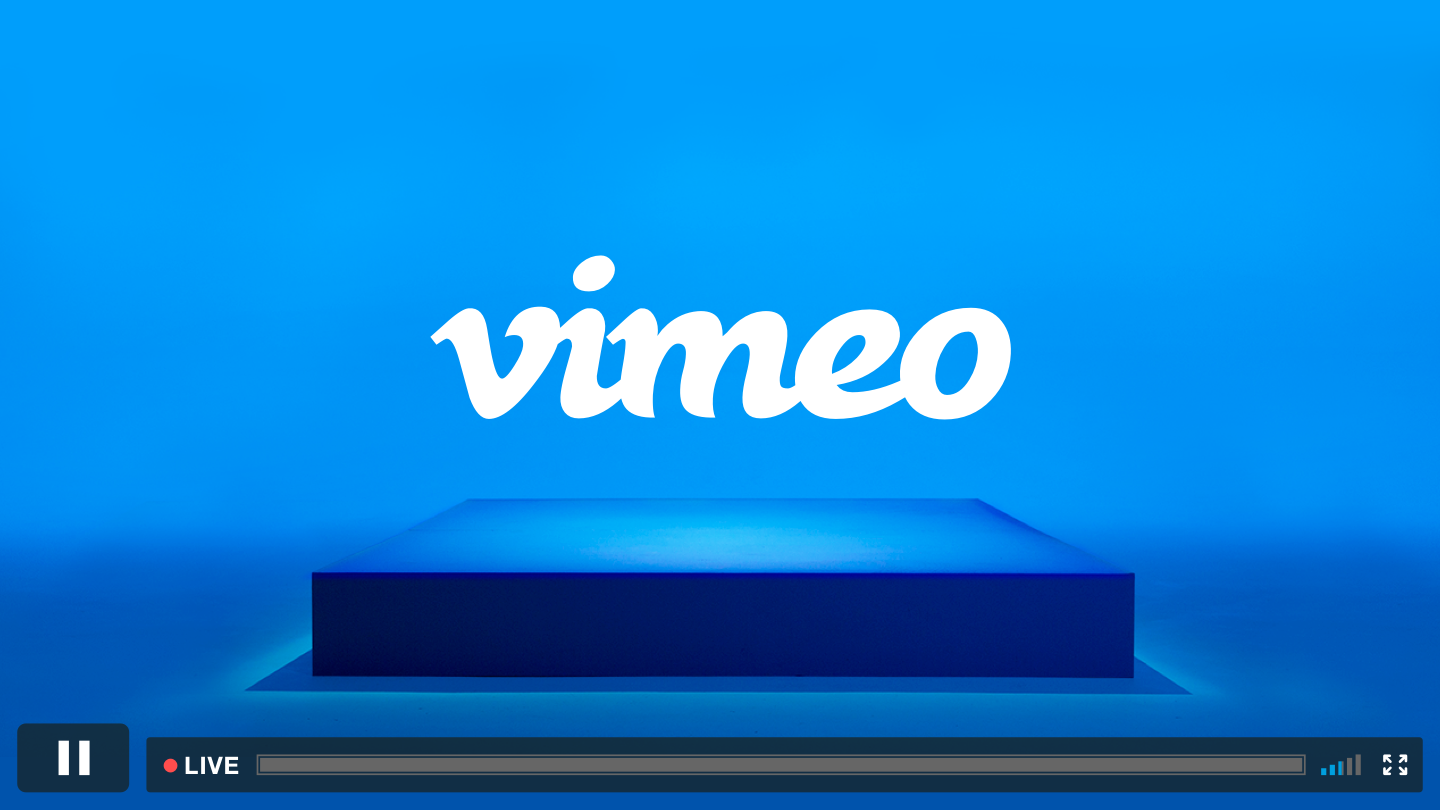 Vimeo announced today its plan to acquire Livestream, a live video streaming platform that powers over 10 million events a year and many local broadcasters. Following the completion of the acquisition, Livestream's offerings will be integrated into Vimeo allowing a seamless workflow.
Vimeo is also rolling out Vimeo Live, an enterprise streaming service, it's first in the live market.
"Live streaming is the #1 request from our creator community this year, and we're focused on bringing a new level of quality, convenience and craft to this evolving medium," said Anjali Sud, CEO, Vimeo. "With the launch of Vimeo Live and the addition of Livestream's impressive team and innovative product suite, we can empower a diverse range of creators to produce beautiful live experiences with professionalism and ease. We are excited to take a leadership role in this large and growing market, and look forward to quickly making our mark."
"We're thrilled to join Vimeo's world-class platform, where we can accelerate the adoption of professional-quality live video by combining our tools and capabilities with Vimeo's video expertise and global scale," said Livestream Co-Founder and CEO, Mark Kornfilt. "Together, we will be able to go faster and further in making live video a truly ubiquitous form of communication for businesses and organizations."
The combination of Vimeo and Livestream will offer:
Production Hardware and Software – Livestream provides best-in-class production tools and services for capturing, broadcasting and editing live events, from its live event Mevo camera to its live production switcher Studio. Future integrations with Vimeo will provide creators with direct access to stream live events through Vimeo and leverage the platform's robust video tools.
Streaming – With Vimeo Live, creators can now broadcast live events in full 1080p with built-in cloud transcoding and adaptive streaming, so viewers can watch in stunning high quality, perfectly fit for their device and bandwidth. Auto-archived live videos on Vimeo can be replaced with files to support 4K viewing.
Distribution and Marketing Tools – Creators using Vimeo Live have the flexibility to embed the fully customizable Vimeo player wherever they choose, see who's attending their event by enabling email capture in the player, turn on live chat, and view live and archived stats to track performance. The addition of Livestream's syndication tools will enable live distribution across social platforms in the future, including Facebook, YouTube, Twitch and Twitter.
Singular Home for Video Workflow – Vimeo now provides one home to help creators with all aspects of their video hosting and live streaming workflow – from broadcasting and auto-archiving to storage, management and collaboration to distribution, marketing and analytics. Post-event videos can also be monetized directly to audiences worldwide as a rental, purchase or subscription. Moving forward, Vimeo will also integrate live with its over-the-top (OTT) technology, enabling live content in branded apps across iOS, Android, Roku, Amazon, Samsung, and more.
The latest in design, production and engineering
Subscribe to NewscastStudio for the latest delivered straight to your inbox.