PIX 11 tweaks color palette, circular elements in new graphics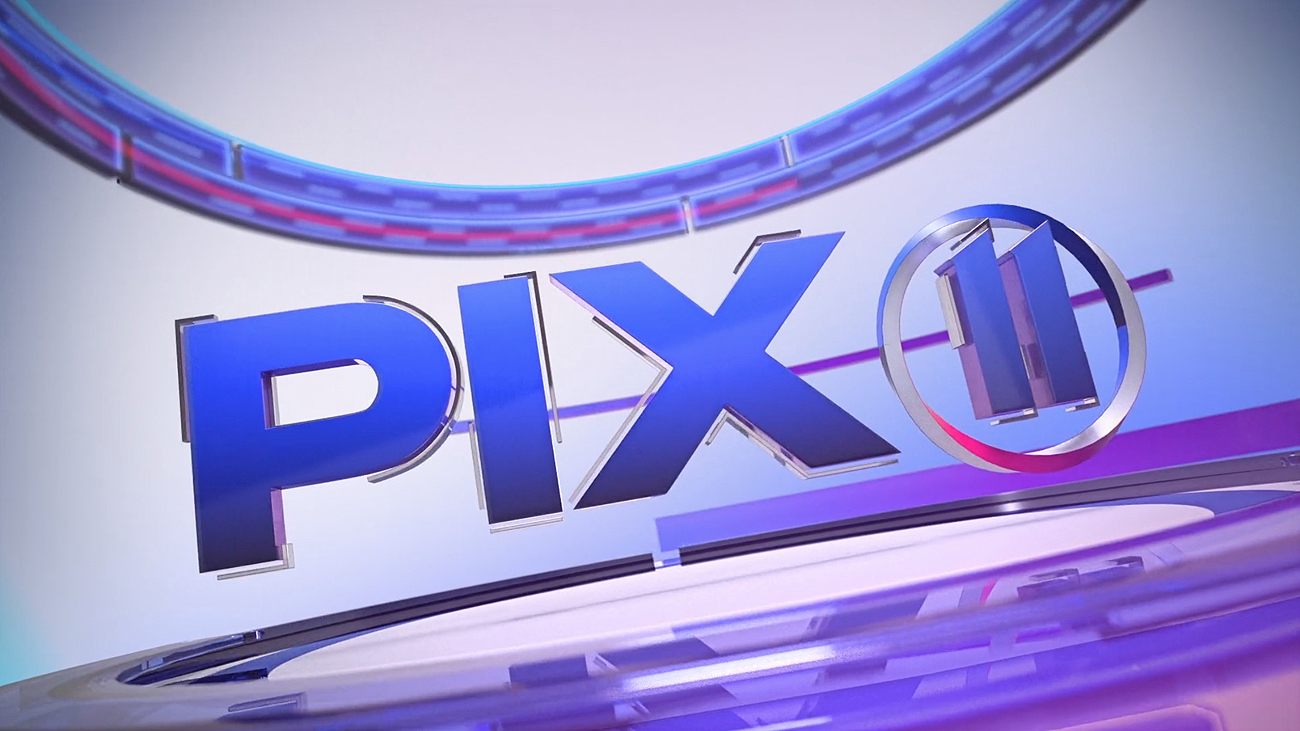 WPIX, the Tribune owned CW affiliate in New York City, has updated its graphics package to incorporate a fresh color palette and a design motif that connects to its iconic logo as well as to the look at its sister stations.
The previous blue tones have been skewed slightly brighter with some added violet hues mixed in the new design.
The package also incorporates ring-shaped elements that pay homage to the station group's shared graphics package, but, quite literally, from a different perspective as well as WPIX's circle 11 logo.
Other Tribune owned or managed stations, including WNEP in Scranton, Pennsylvania, WTKR in Norfolk, Virginia, and WTTV in Indianapolis, among others, use a look that centers on curved surfaces and metallic overlapping discs.
WPIX, on the other hand, uses circular elements as a prominent motif, but in a slightly different interpretation.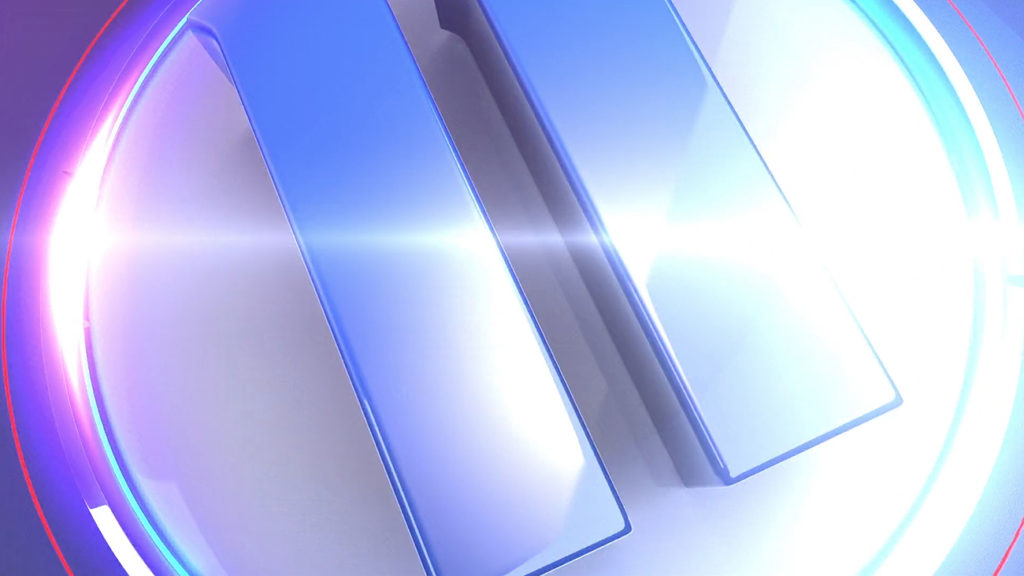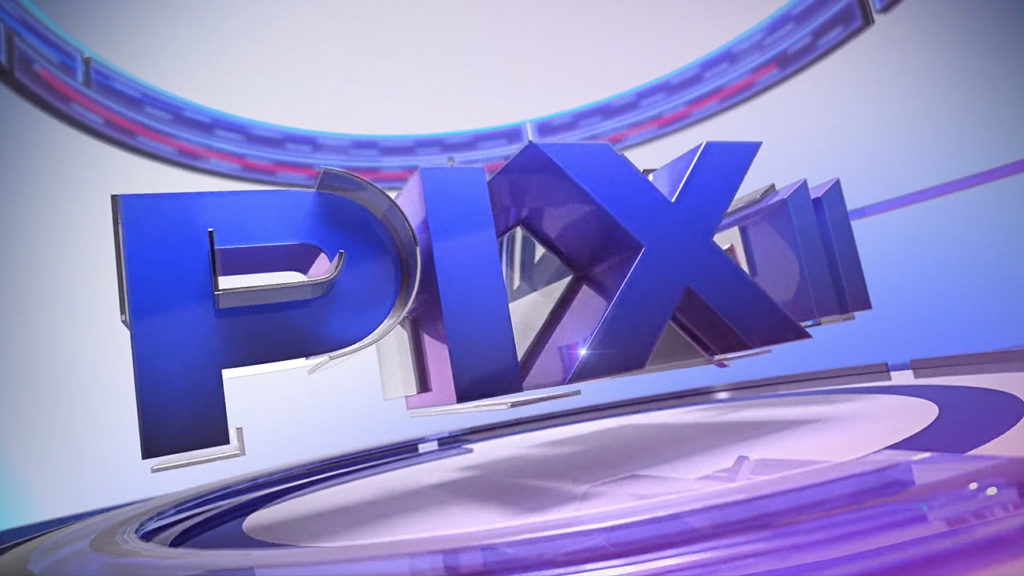 In the open, for example, the PIX 11 logo sits inside of an open, empty 3D space with a circular "platform" below and ring-shaped element floating above.
PIX 11's open, which no longer features metallic 3D buildings, also features fast cuts of clips from around New York City along with ample drone footage.
The station's iconic circular 11 logo is likely a key driving force behind emphasizing the circle shape over curves — as the logo itself or simplified, circular elements make appearances throughout the graphics, especially in animated transitional elements.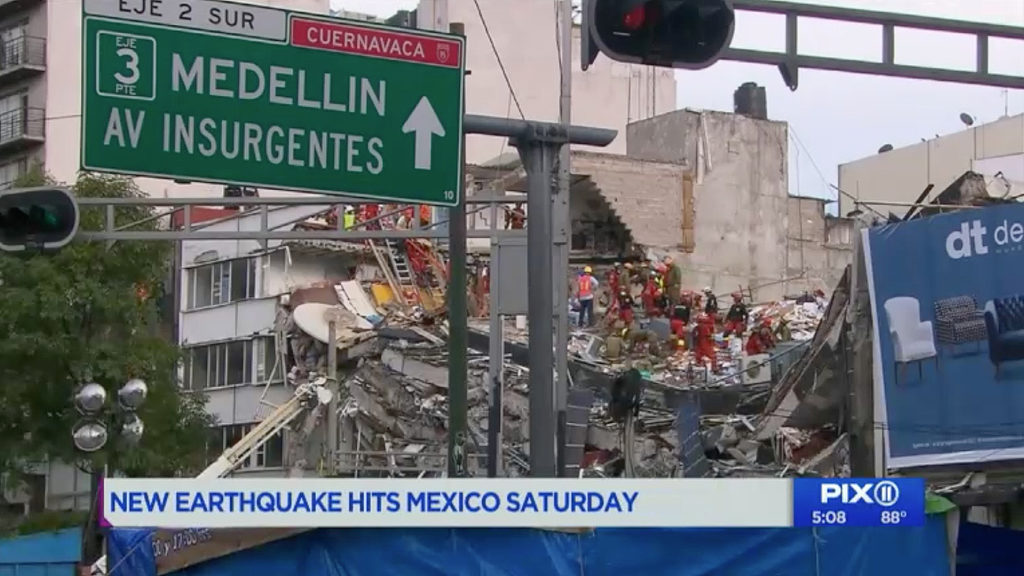 In addition, the station moved its rectangular time and temp bug box to the right side of the screen, while also adjusting the size smaller, which lets it integrate with its shorter, subtle lower third insert graphics, which are rectangular with a "notched" line and accent on the far left.
The time and temp bug also lost its convex side and circular accents, a move that simplifies the look significantly, though, naturally, also loses the reference to the circular motif.
PIX's new graphics package, like those at Tribune-owned and operated stations, were created by the group's in-house Tribune Creative Group team.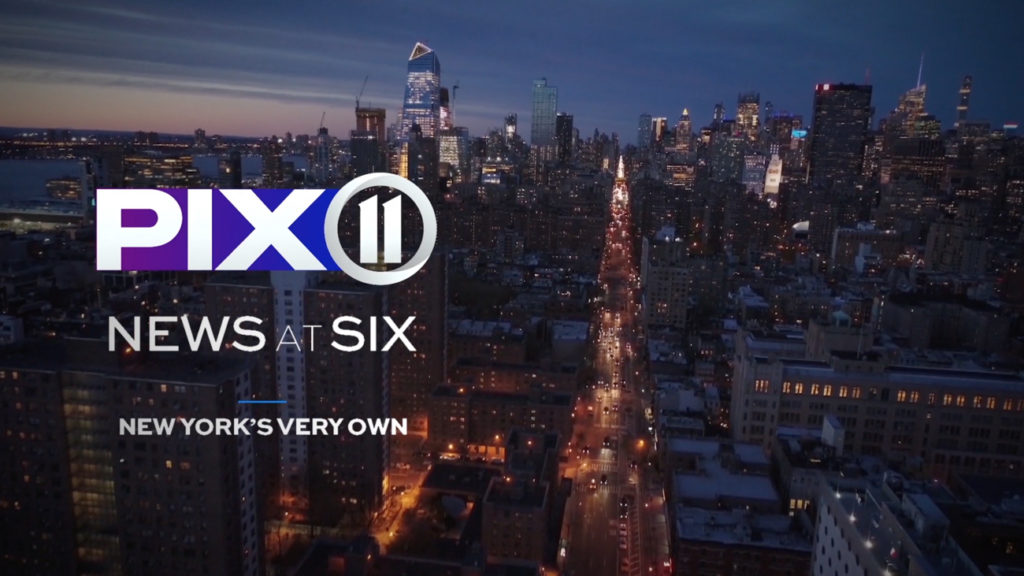 Along with the graphics themselves, the newscast logos have also been updated, with the letters "PIX" appearing in bold all caps that stretch all the way to the edge of the semi-transparent shaded color behind them, while the "11" logo is void of any background, giving it a chance to stand out better.
The station also removed the bold line separating the logo from the daypart label, with that now appearing more separated from the logo itself, another change that helps make the logo stand out better.
In addition to the new look, WPIX also has a new sound — resurrecting its 1994 PIX musical signature from Warner/Chappell Production Music.
The sound includes a heavy drum beat, which is echoed in some of the opening sequences which begin with a subway drummer, with techno elements and heavy brass as the open closes.