Rochester CBS overhauls on-air look, adds image campaign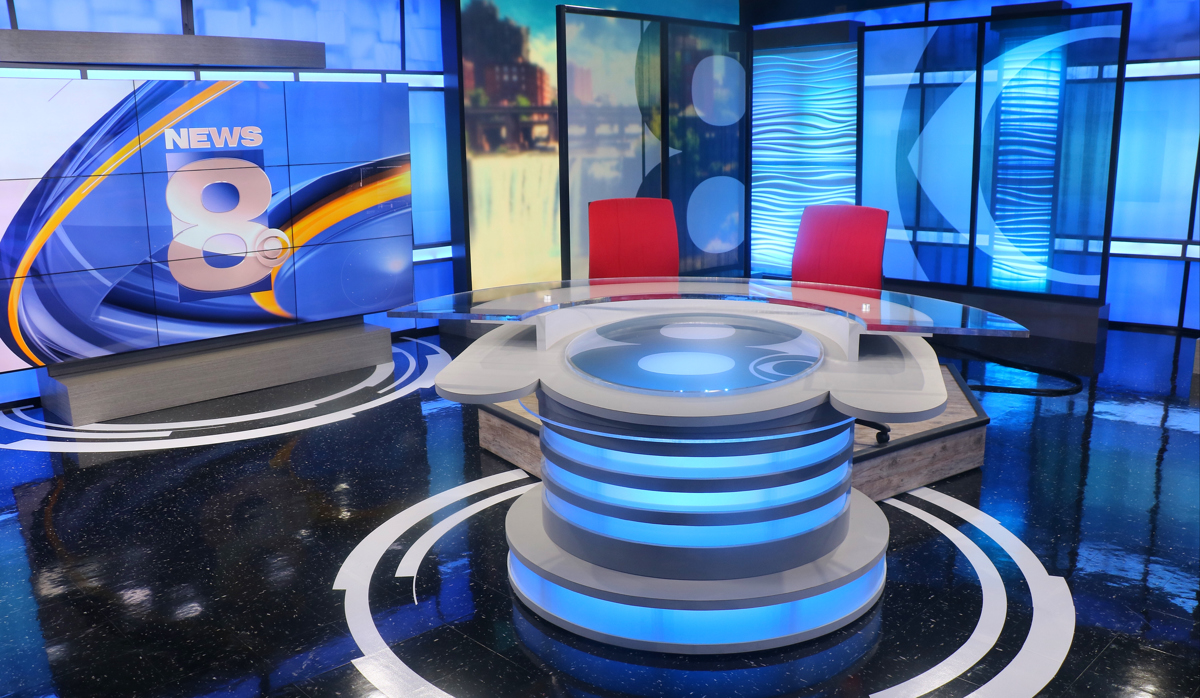 Nexstar's WROC, serving Rochester, New York, has debuted a splashy new creative update.
The look, which debuted in time for sweeps, entails not only a new set design but also a news music package, image campaign and motion graphics package for the station. The latter will roll out to other Nexstar Media Group sister stations.
"We have a new state-of-the-art operation that expands our ability to deliver best-in-class local news and local weather," said Wendy Bello, WROC's GM in a statement. "Because we are Rochester's only hometown team, every night we have that special connection to our viewers and that gives us a great sense of pride."
Set Design
The station's set design is consistent with the visual language seen at other recent Nexstar upgrades, such as at KLAS in Las Vegas and KARK in Little Rock, but adds more technology and layering.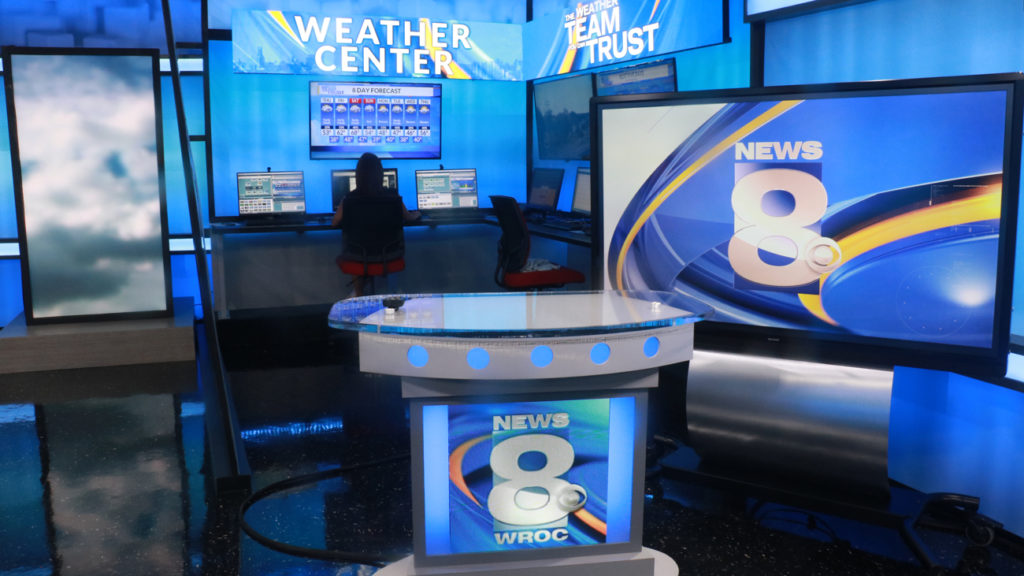 The set includes two 3×3 Philips video walls from Digital Video Group along with a low-res LED background behind the circular anchor desk. Frosted glass panels around the set and atop the desk add branding, with abstract designs in the RGB-backlit walls surrounding the set.
The working weather center features an LED header with a pod and a glass divider wall, stocked with monitors and a new graphics system.
The set also includes an interview area with a riser and chairs. The cameras and lighting instruments in the studio were updated as well.