Little Rock station gets new set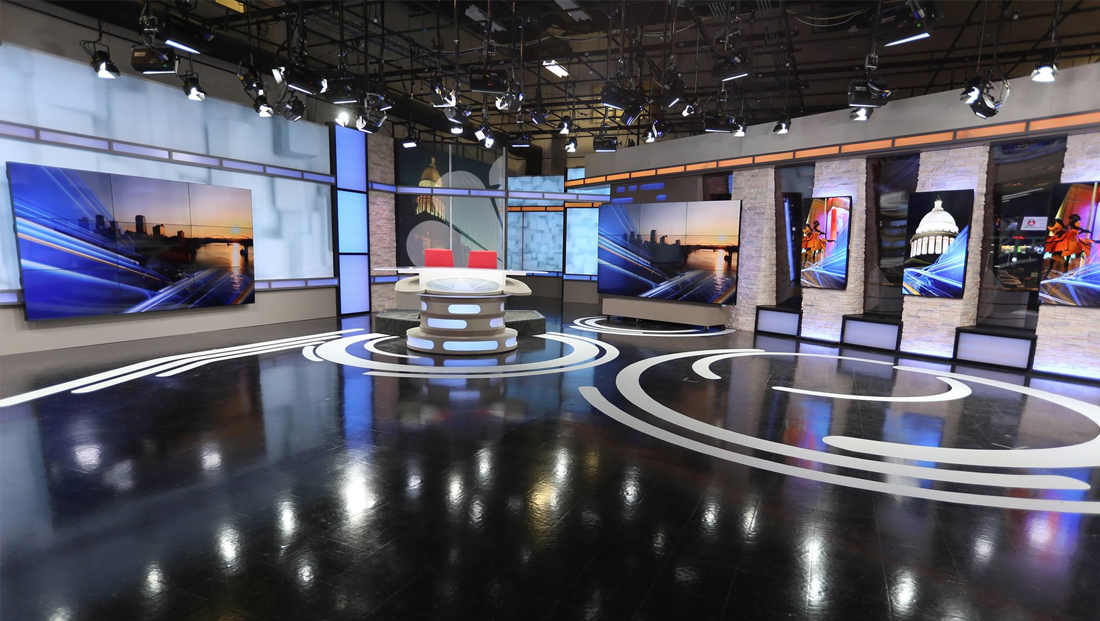 Little Rock's NBC affiliate KARK, owned by Nexstar, has debuted a new set that uses an asymmetrical layout to create a unique look.
The set's home base, which features a circular pod-like anchor desk, is backed with wall segments arranged in three segments and arranged in such a way that the background becomes layered.
Two of these walls, camera right, featured a textured, backlit look, while the camera left one features roughly half of an oversized NBC peacock along with local imagery.
Thick header elements above these walls are outfitted with color changing technology and features one that cuts through the wall featuring city imagery becomes a floating header that spans the entire back wall, adding to the sense of depth in this area.
The left side of the set features an additional backlit textural wall with a video wall separated from the anchor area by a vertical stack of backlit panels.
A solid gray knee wall is topped with a backlit strip similar to the header provides grounding for this area, while header elements that match the ones in the anchor area divide the lower part of the wall from the shoot off area above.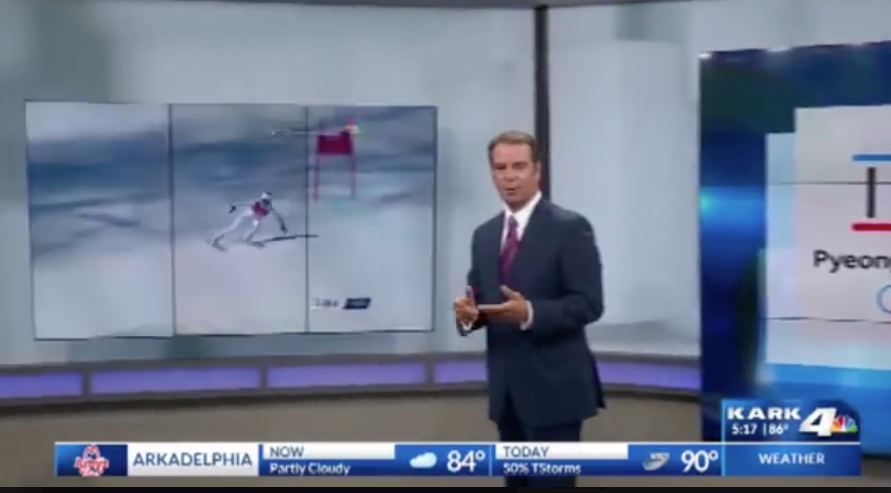 To the far left is an addition standup area with three vertically mounted panels.
An additional video wall is positioned camera right on a gray base with thick faux stone segments with vertically mounted video panels alternating with a control room view.
Here again, the header element continues, along with similar elements below the control room spaces.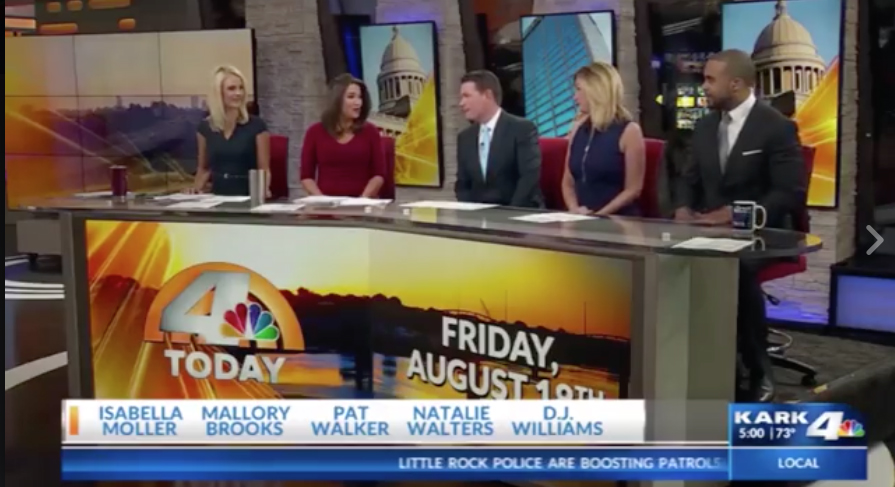 This area can be used as both a standup area and alternate anchor area when an angled desk fronted with LED panels is moved into the position.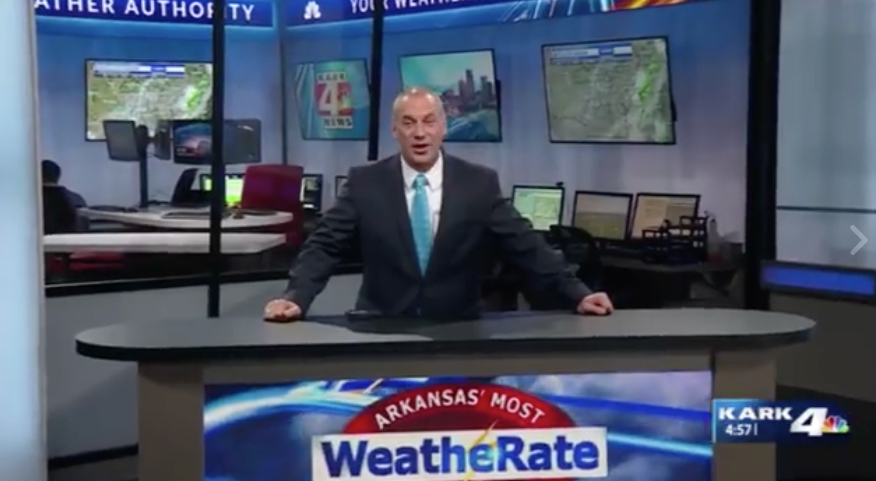 The set also includes a weather presentation desk with a working weather space behind it, which is decked out with wall mounted and workstation monitors, and a header element and thick black frames that match the look of the headers elsewhere on the set.
The studio floor, meanwhile, has been decorated with a web of thick gray-white lines, some circular, some oval and some jutting out at angles that match the flow of the set.
[field name=iframe]