'The National' teases upcoming relaunch with new campaign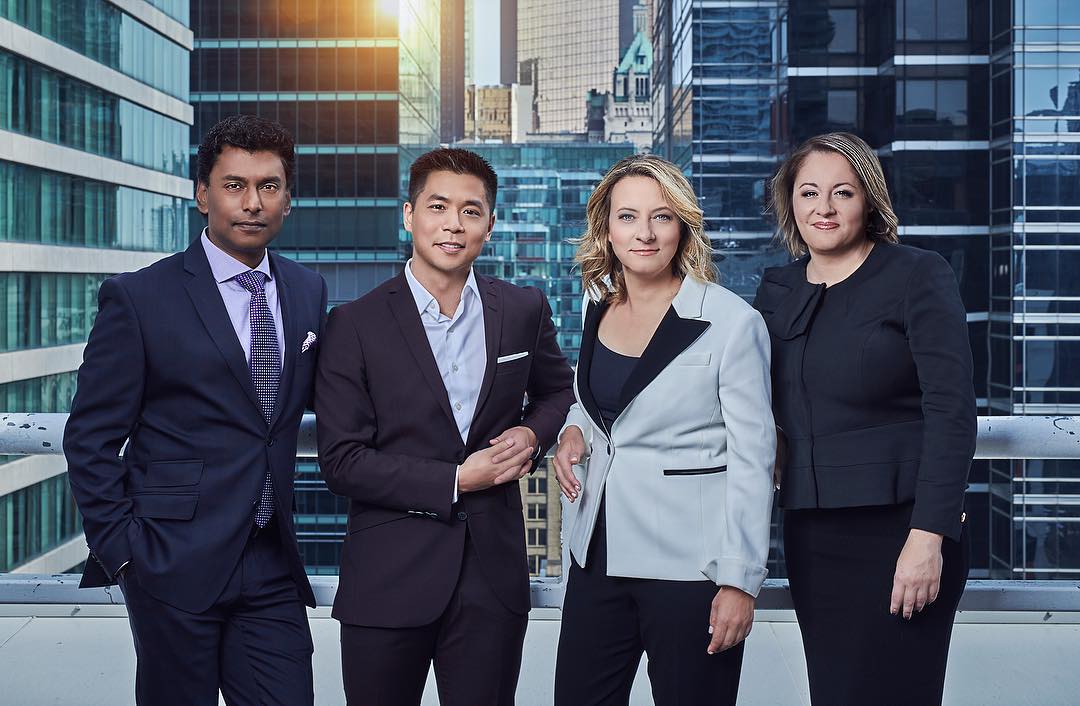 Ahead of its Nov. 6 overhaul, CBC's "The National" has started airing a promo highlighting the show's new hosts and format.
With the change, Adrienne Arsenault, Rosemary Barton, Andrew Chang and Ian Hanomansing will rotate hosting duties from studios in Toronto, Ottawa and Vancouver, creating a cross-country national newscast. The editorial structure of the program was also updated in the newsroom, creating a new "Central Desk" to create, produce and vet stories.
In the promo, visuals from stories are mixed with video headshots of the new presenters with text touting "real stories" and "real journalism" from across Canada and the world.
Keeping the current "National" logo font, the design of the promo uses a darker color scheme than the present look, with an oversize sans-serif "N" creating a subtle background.
The design of the campaign has been mirrored on advertising signage around Canada.