Lauer no longer leading network morning shows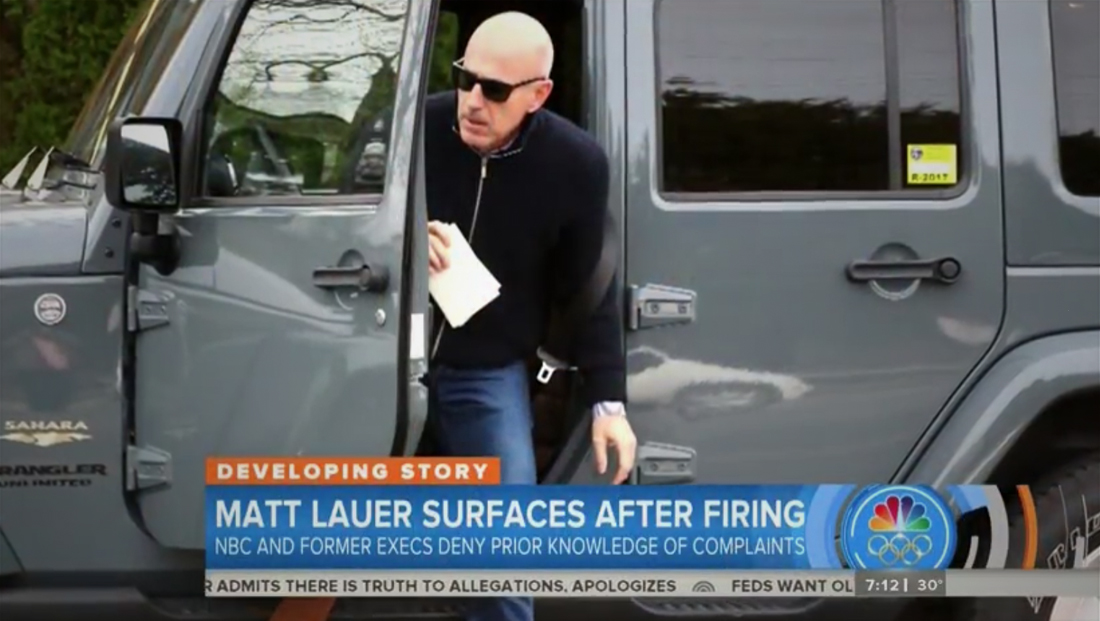 Just days after the Matt Lauer scandal rocked network news, the morning shows, including Lauer's former broadcast, returned to their typical morning news teases Friday morning.
Though all three network morning shows did cover the story in the A block, the Lauer story was gone from all of the big three morning newscast teases.
"Today," Lauer's former show, lead off with the Republican tax bill, before covering Lauer's first public appearance about 12 minutes into the show.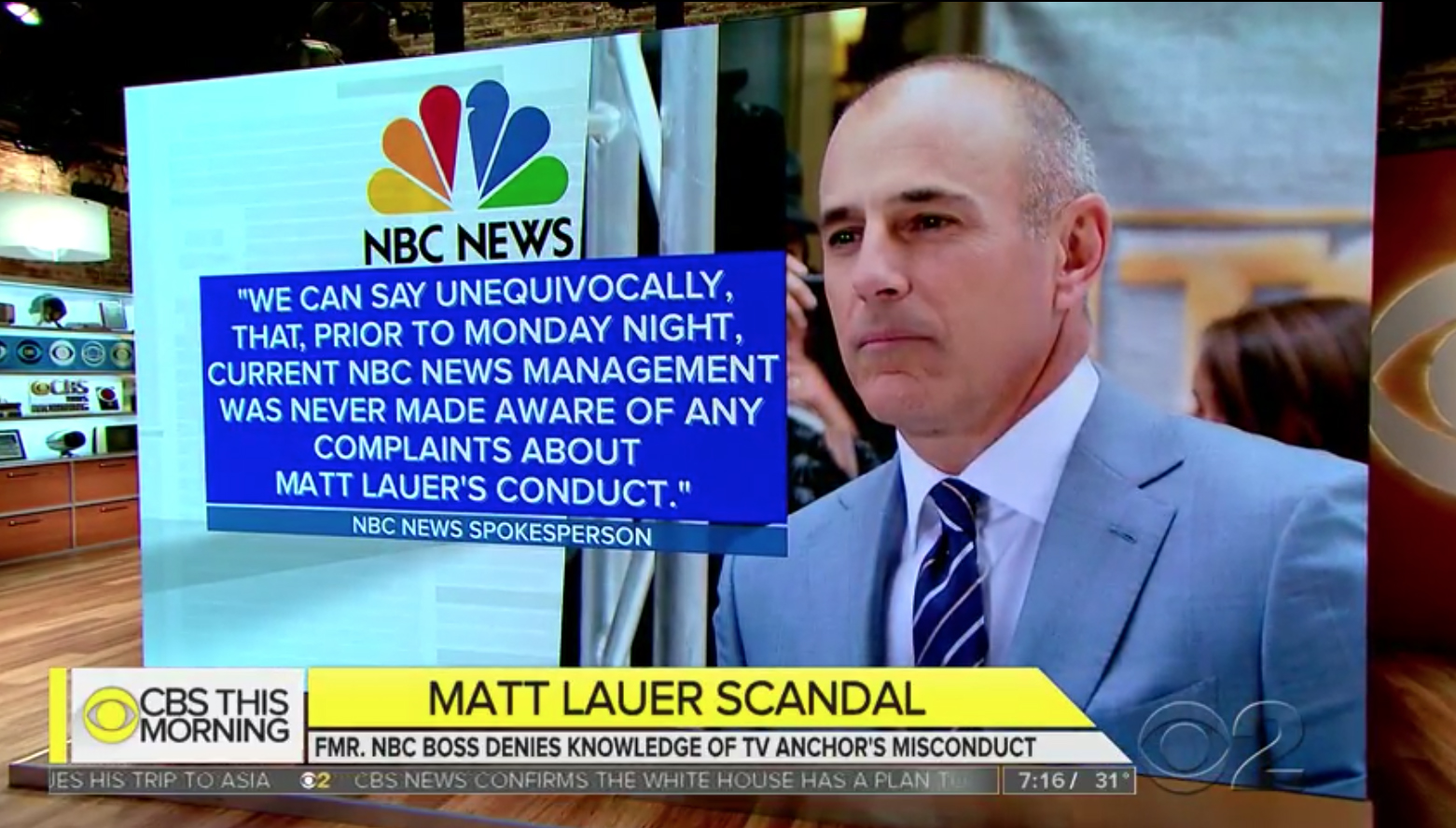 "CBS This Morning," meanwhile, covered the story about 16 minutes in, but opted to lead with coverage of the tax bill as well.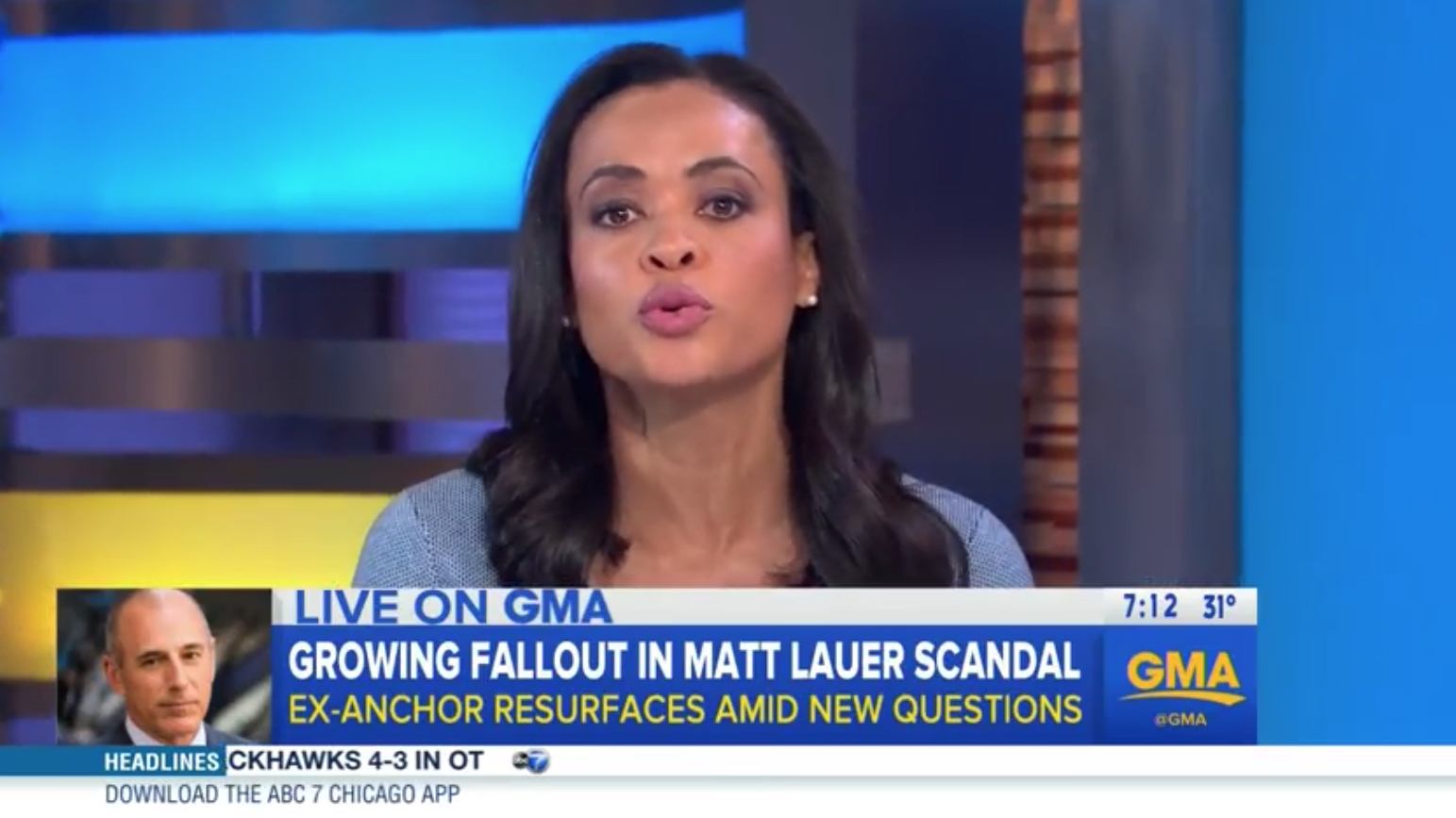 "Good Morning America" covered the story about 12 minutes into the show — and, it's worth noting, after a segment on Congressman John Conyers' own sexual harassment scandal.
"GMA" opted to lead off with coverage of Prince Harry and fiance Meghan Merkel before quickly switching to the Garcia Zarate verdict.