Fox Orlando adds 'The News Station' branding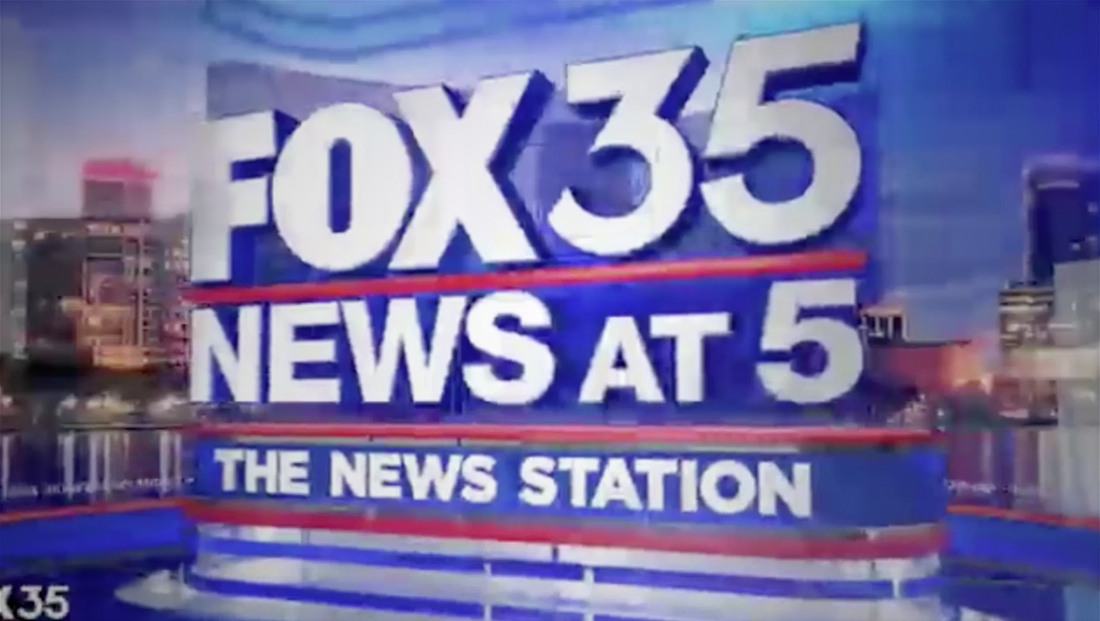 WOFL, the Fox O&O in Orlando, Florida, added a new tagline to its newscast before last year's November sweeps.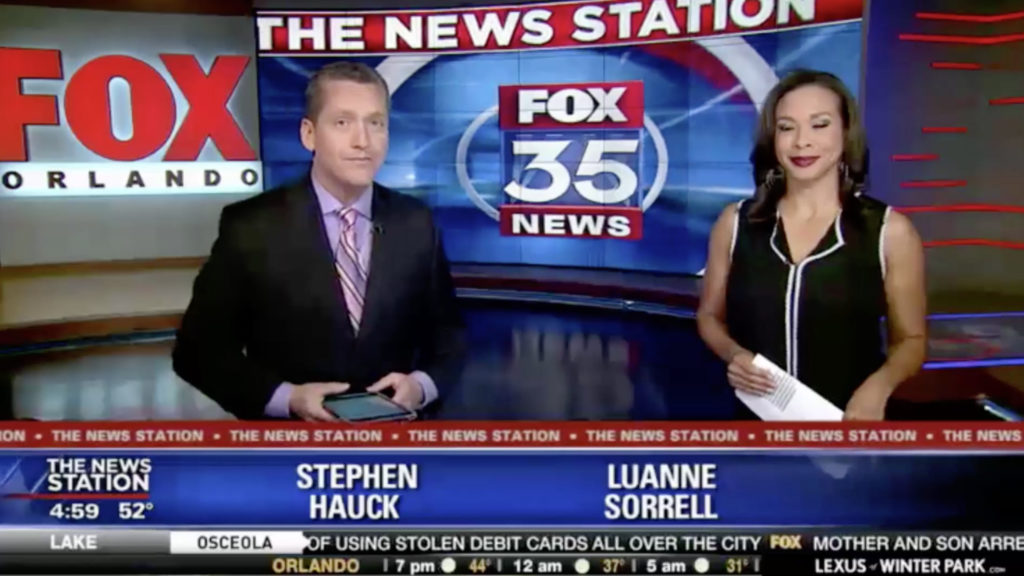 The station began tacking on "The News Station" tagline, with the slogan now featured prominently both visually and aurally in its opens as well as throughout the broadcast, including as a repeating ticker element in most lower third insert graphics.
The station's bug in the lower left corner of the screen also alternates between the "Fox 35" logotype and a "The News Station" one.
In addition, the tagline is also featured prominently on the on-set video walls, typically as a large banner running along the top of the LED array that serves as a key focal point of its FX Design Group set.
"The News Station" branding is used by a small handful of stations across the country, including WNEP in Scranton/Wilkes-Barre, Pennsylvania, and sister stations WHDH in Boston and WSVN in Miami.
WSVN, which is also a Fox affiliate, and WHDH, the market's former NBC affiliate, are notable for using "The News Station" branding along with over-the-top graphics, "newsplex" working newsroom sets with multiple venues and dynamic blocking and a fast pace (with WHDH being slightly more toned down).
While WOFL is using some of the elements from the WHDH and WSVN style, notably a large number of fast paced teases and dramatic headlines.