California station goes live with new set from Devlin Design Group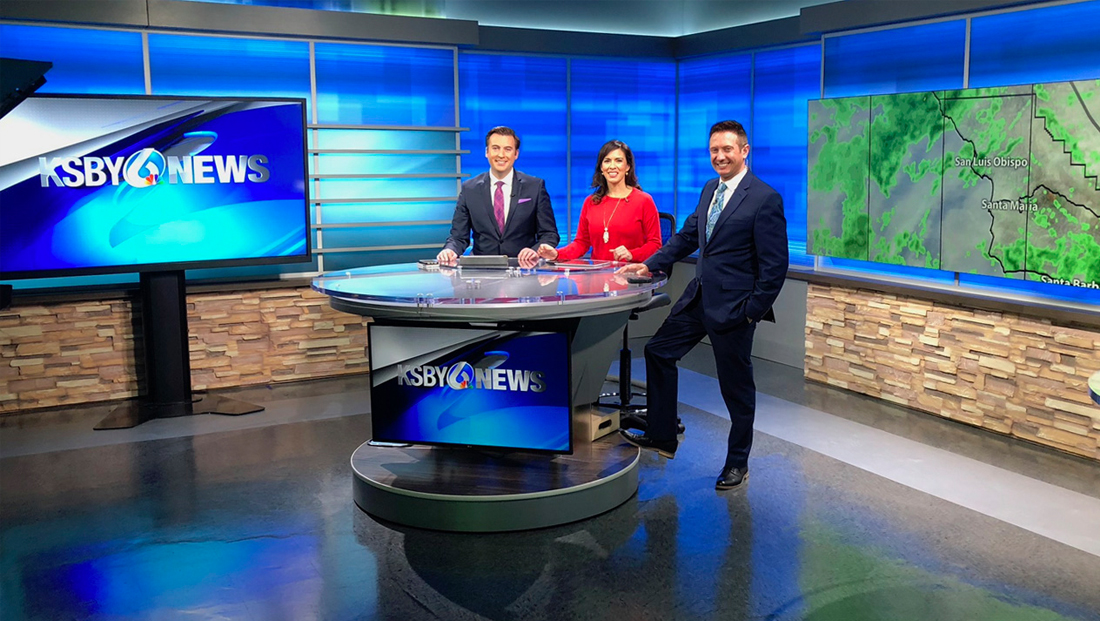 KSBY, Cordillera Communications' NBC affiliate serving California's Santa Barbara, Santa Maria and San Luis Obispo market has unveiled a new set from Devlin Design Group.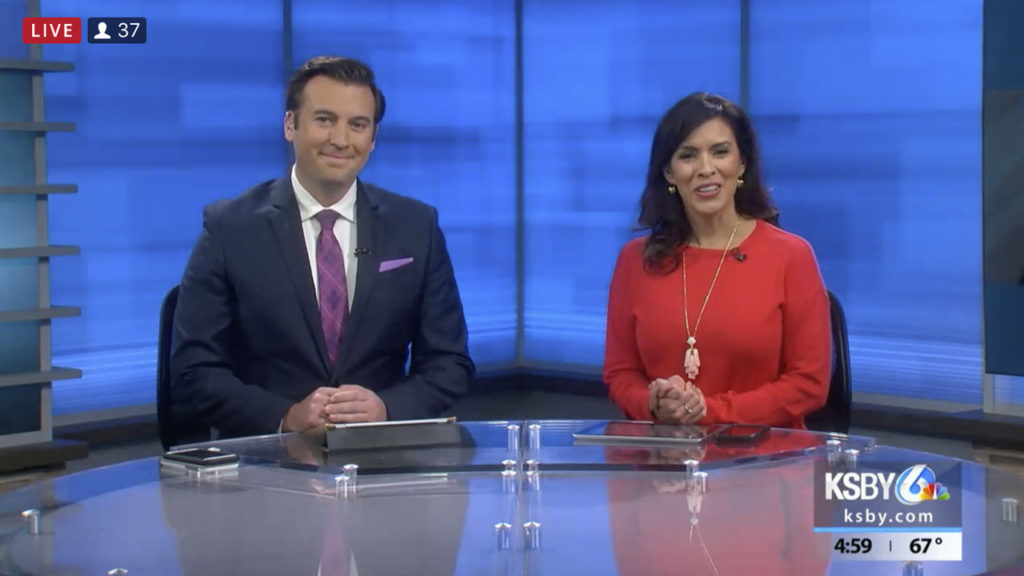 The flexible new set places home base on one corner, with a high circular pod-style anchor desk. Behind the anchors, a backlit printed duratrans equipped with color changing technology meets at a right angle to create a simple but flexible background.
"The new set gives us tremendous flexibility, allowing us to advance our story telling capabilities while delivering a big market presentation. It is more than we could have imagined!," said Kathleen Choal, president & GM.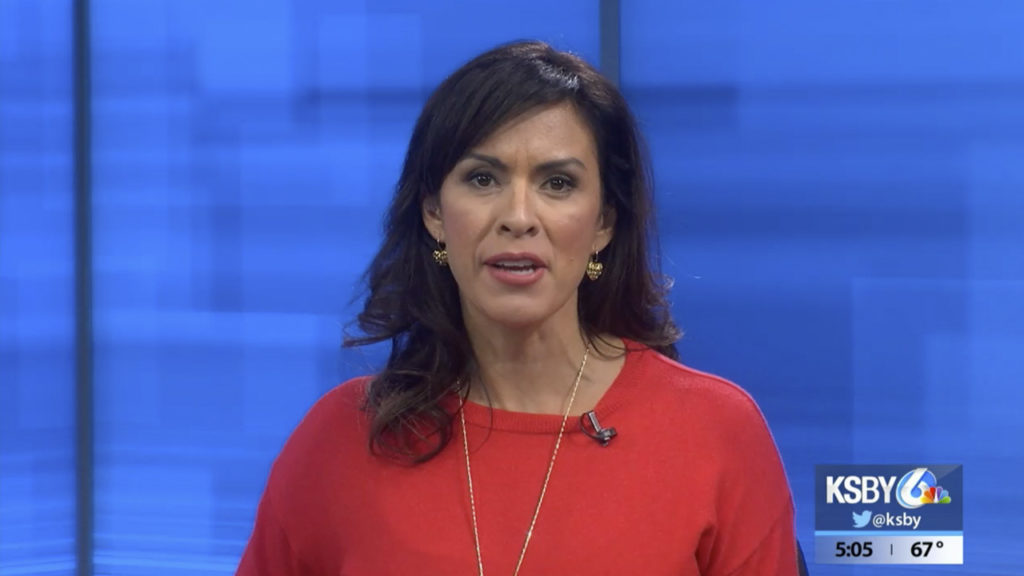 To the left of the anchor area are backlit vertical bands with metallic framing and an 80-inch touchscreen that serves a standup area and sports venue.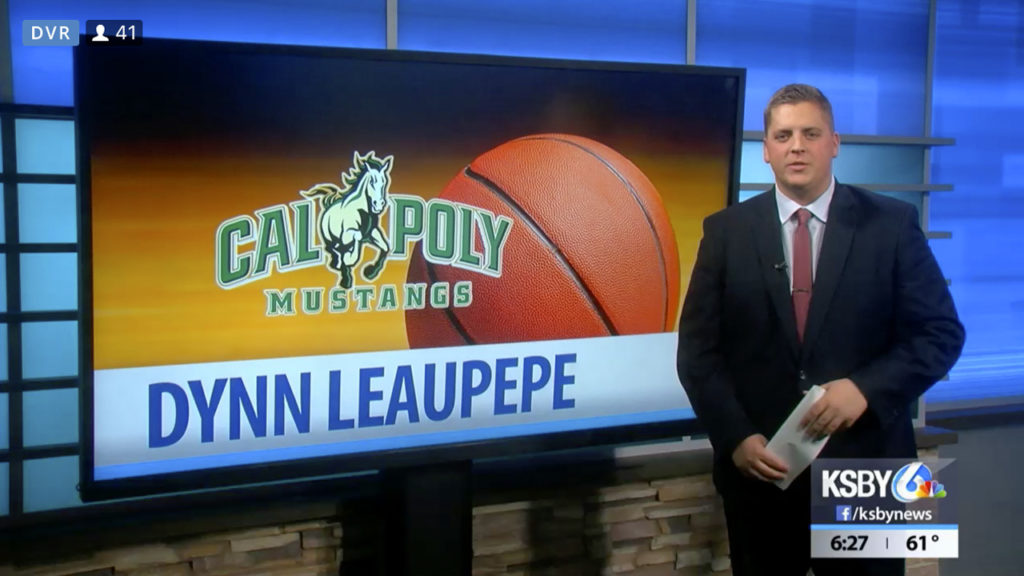 The wall to the right, which, like its counterpart on the left, features a faux stacked stone base, features a 6 panel video array used for standups, weather and an alternate anchor background.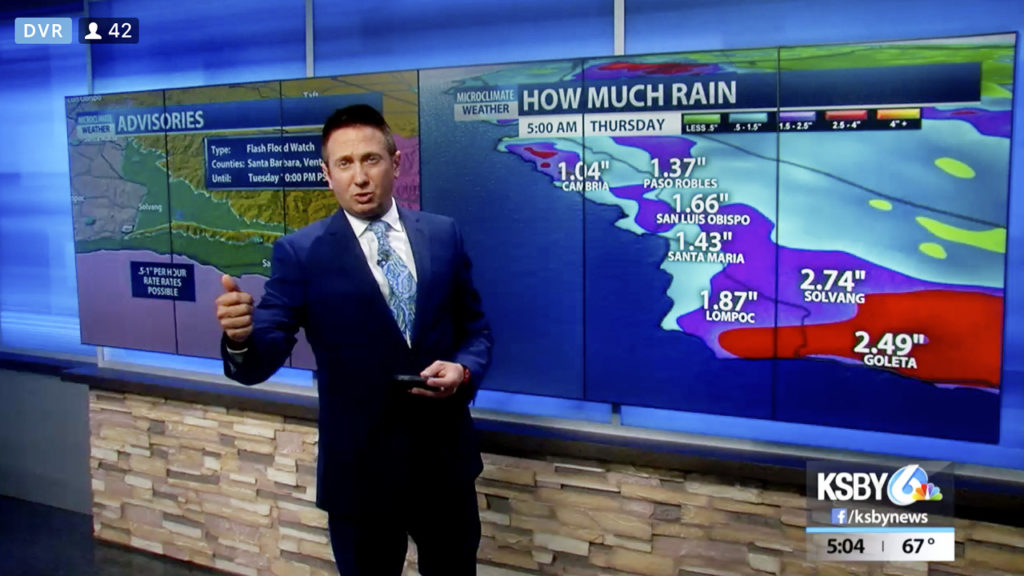 Next to the this is the station's "tech center" featuring three additional vertical video panels, including a larger one that serves as an OTS element, as well as three additional smaller landscape panels.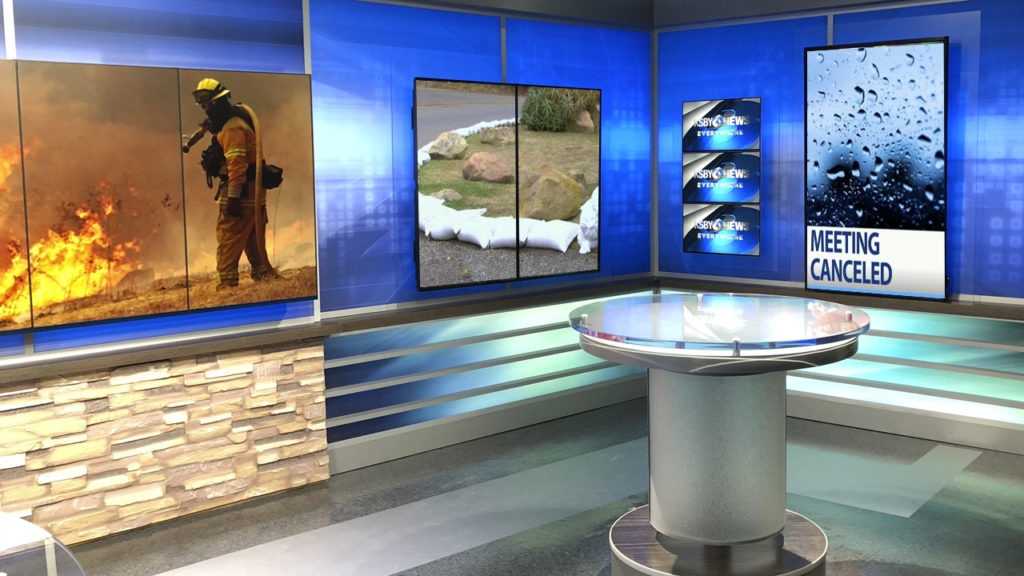 Instead of the faux stone, this corner of the set boasts vertical banding that matches the element behind the touchscreen area. The sbutle ocean hues and wave pattern in these set pieces reflect the seaside market's natural beauty.
The positioning of the anchor area gives the station multiple cross-shooting options and interaction shots between talent, while the video panels give producers the ability to use branded and topical graphics to enhance storytelling.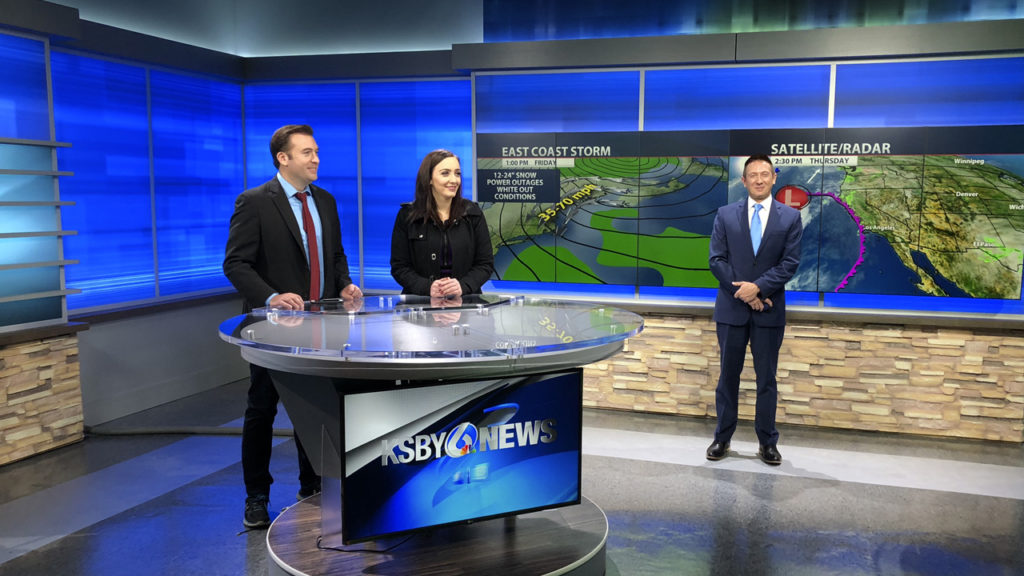 "Small spaces can be challenging. Team DDG has the creativity, knowledge and innovative big thinking to maximize smaller scale scenic environments, without sacrificing functionality," said Dan Devlin.