'CBS This Morning' goes typographically symbolic for mudslide coverage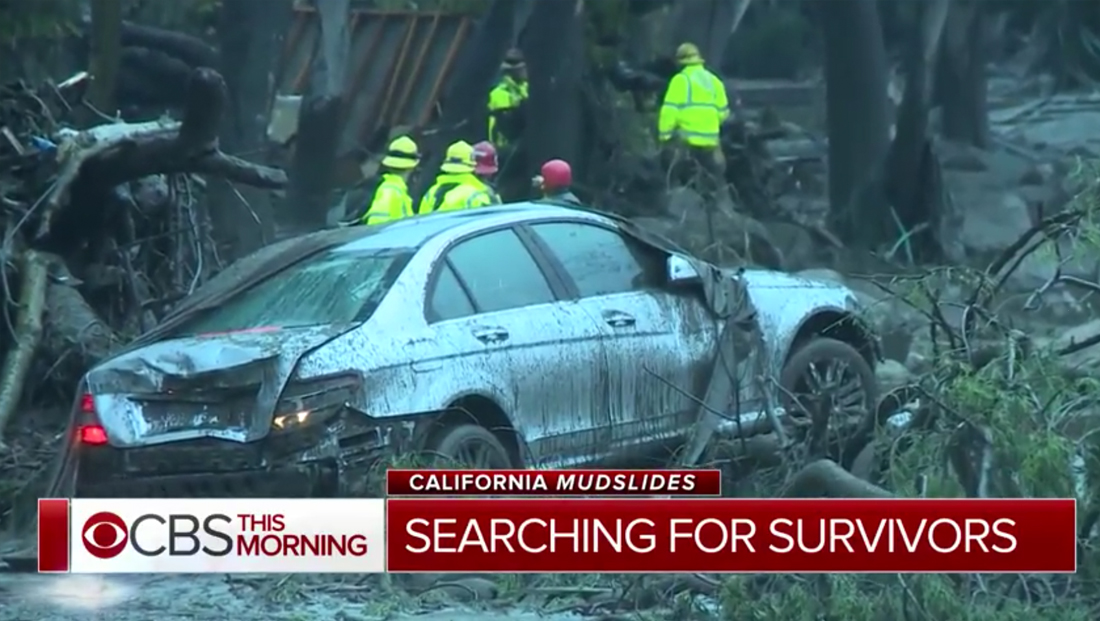 "CBS This Morning," like its counterparts on ABC and NBC, devoted coverage to the California mudslides this morning — but with a clever little typographic twist.
#JohnDickerson officially joins '#CBSThisMorning' https://t.co/h71mVLjVRv #TVNews pic.twitter.com/7BglQxseBs

— TVNewsMix (@TVNewsMix) January 10, 2018
As the show frequently does for extended coverage, a smaller tier was added atop the show's lower third insert graphics on Wednesday, Jan. 10, 2018.
In this case, the words "California Mudslides" featured italics for the word "Mudslides," a move that is a subtle nod to the "slide" part of "mudslides," as well as being an allusion to forward motion and adding a sense of urgency.
CBS's Jeff Glor will anchor the "CBS Evening News" from California Jan. 10.