'Megyn Kelly Today' switches from faux brick to computer generated version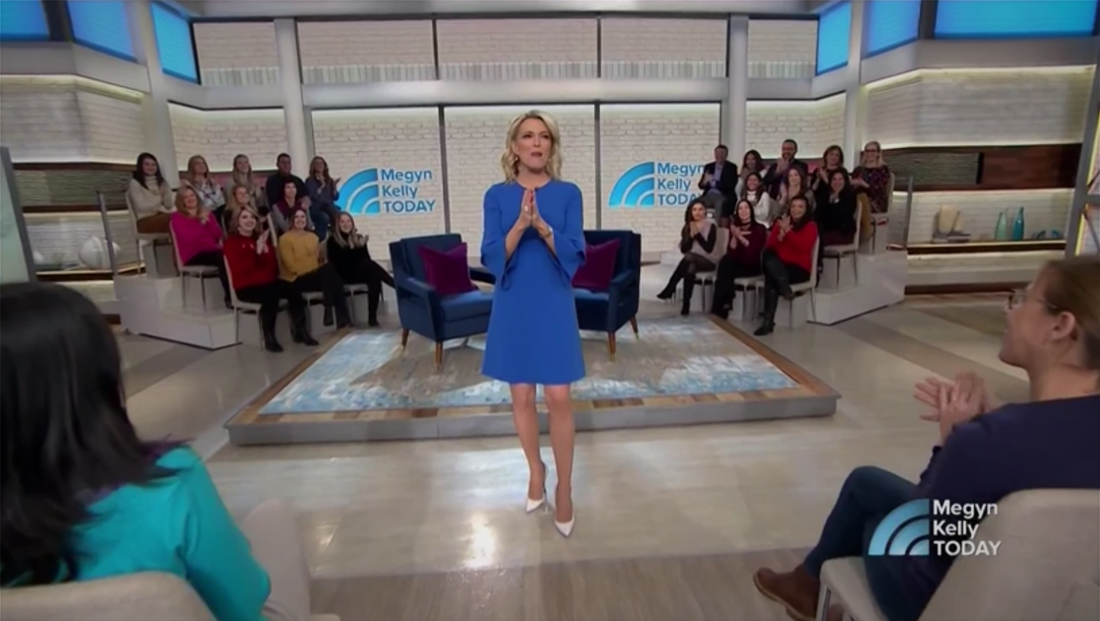 "Megyn Kelly Today," which has been tinkering with its look and feel since its September debut, made an interesting update today that involved replacing the "real" faux brick wall on the set with a video wall version of it for the opening segment.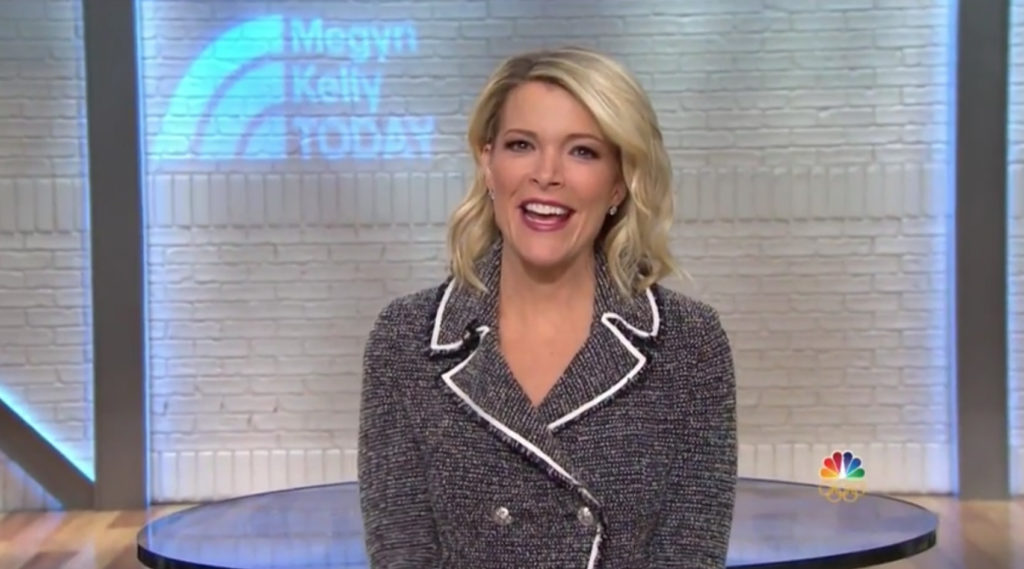 For some time now, "Megyn Kelly Today" has been forgoing use of the video walls that serve as the primary background during the opening segment of the show, instead opting to have the panels rolled aside to expose the faux brick and thick beams behind it with a gobo used to project a bright blue version of the show's logo on it.
On Jan. 15, 2018's edition, however, the show started with the video walls closed but powered on — but with computer generated faux white brick imagery fed to it.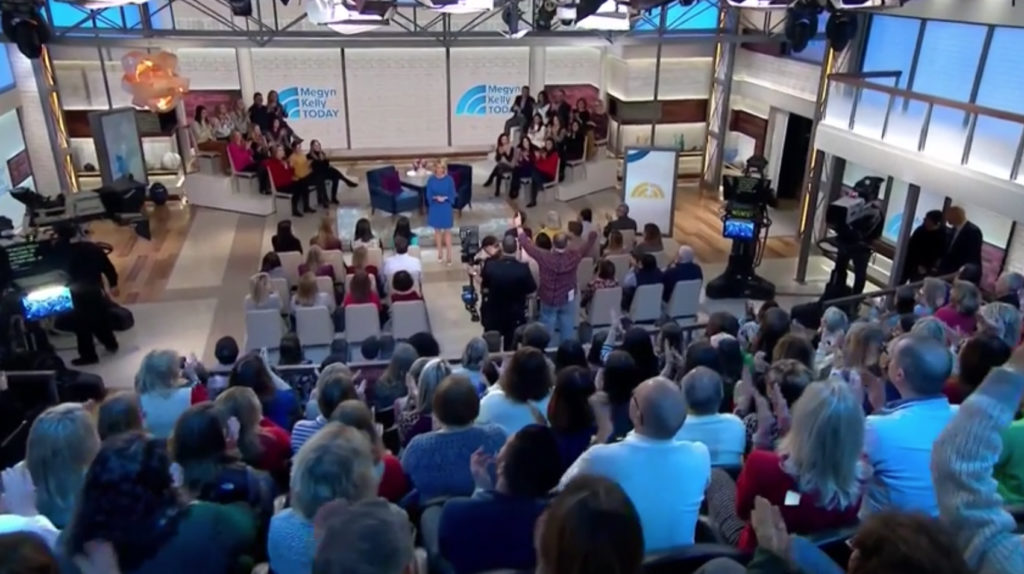 The look used Monday also included two bold versions of the show logo — one on either side of Kelly — which resulted a clearer and more vibrant version of the logo, but also lost some of the realistic texture that the "real" brick offered. The new setup also eliminates the thicker and angled beams.
This isn't the first time the show has used a faux version of its set on video walls in Studio 6A.
For example, some segments have made use of the smaller alcove area to the far left of the studio with the video wall showing computer generated white brick and even wood accents that are a close match to the real wood finishes on the set — in this example, the wood framework camera right are real.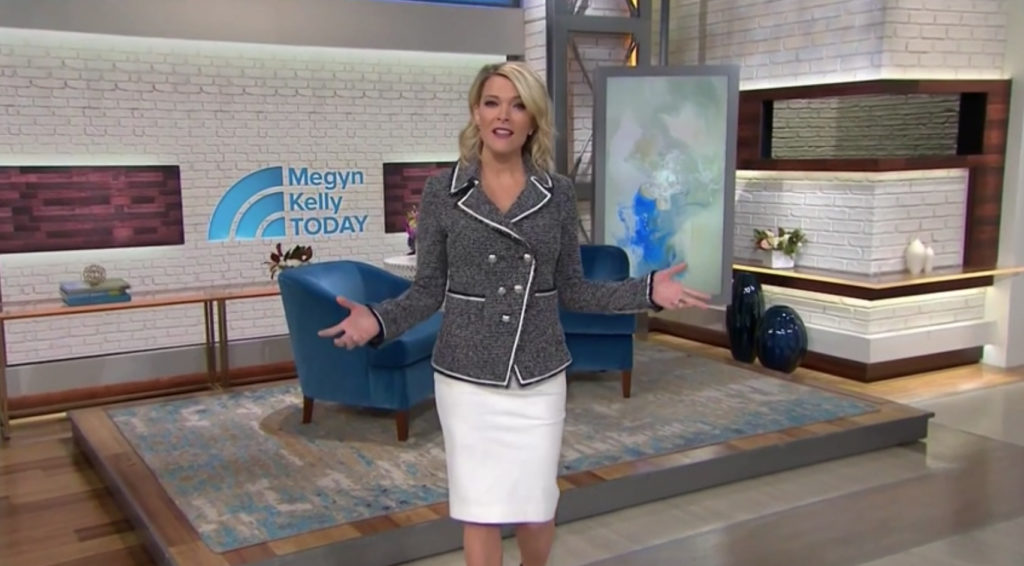 This particular video wall was also used for a remote interview with Melinda McGillivray, who has accused Donald Trump of sexual harassment, who was also shown in front of a computer generated image replicating the look of the set.
Other segments have also made use of the main video walls with a similar look to what was used Jan. 15.
The show continues to use all of its video walls in a variety of other ways, including topical graphics and other faux scenery.