Cable news channels add government shutdown countdowns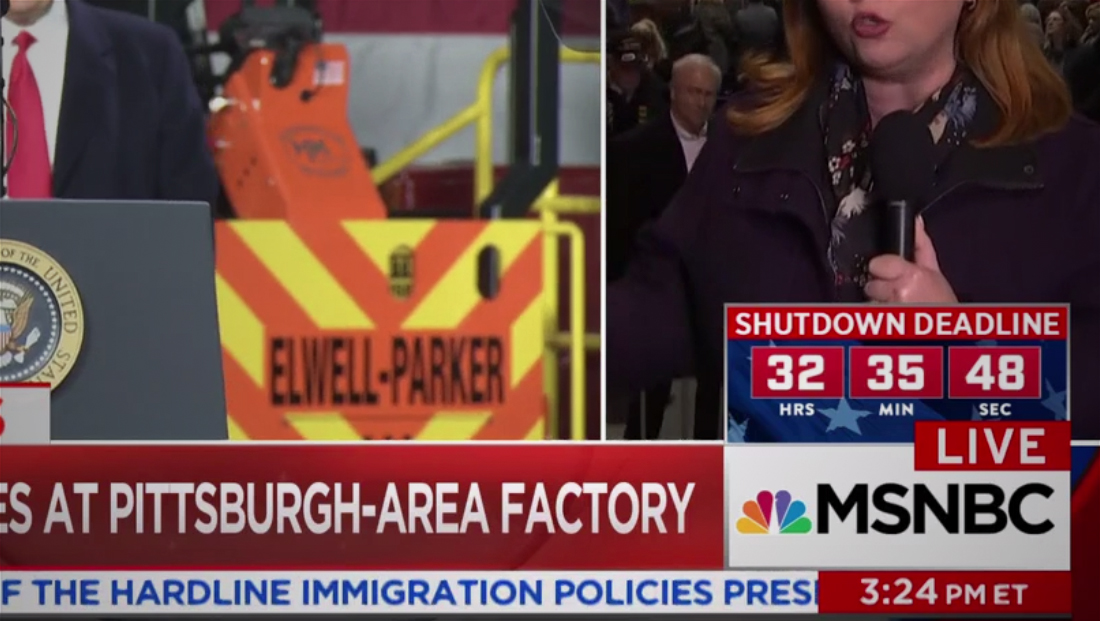 Two of the major cable news networks added a countdown to the potential government shutdown Thursday afternoon — with Fox networks notably opting not to run them, though Fox News did starting using it more Thursday evening.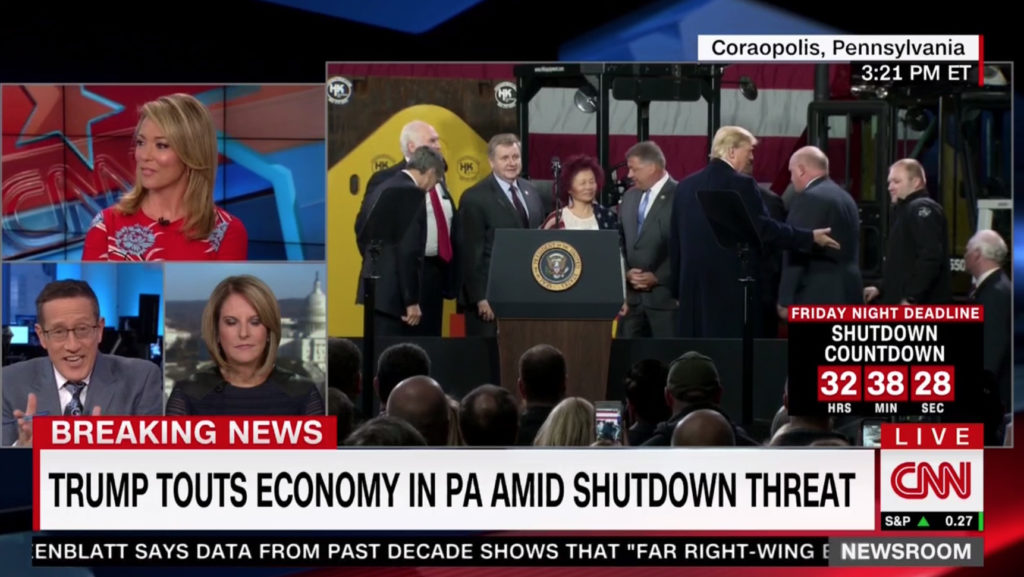 CNN added a "Friday Night Deadline: Shutdown Countdown" box above its bug beginning the afternoon of Thursday, Jan. 18, 2018.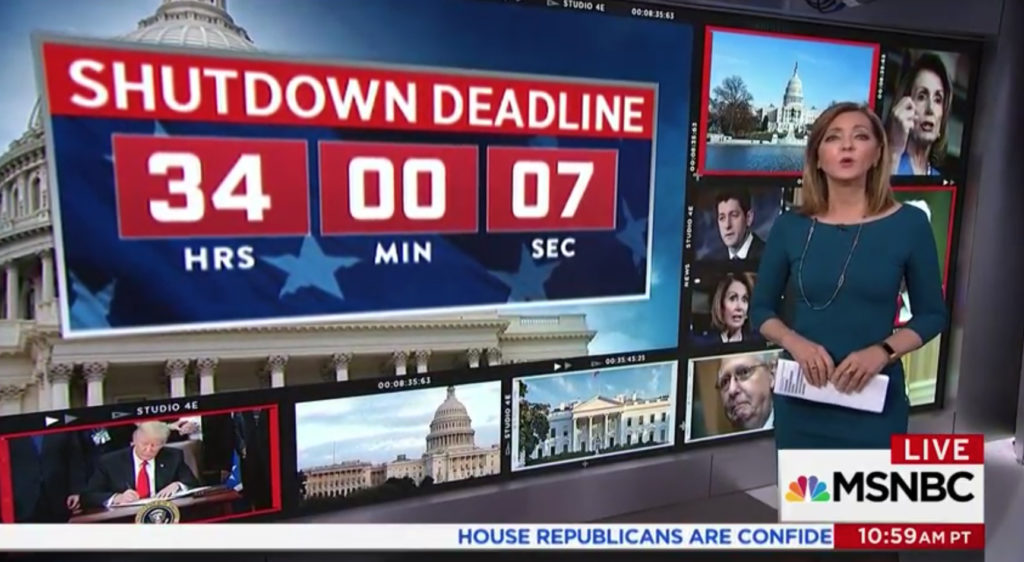 Competitor MSNBC also used a large countdown on its in-studio video wall while also using a similar box style look as CNN labeled "Shutdown Deadline."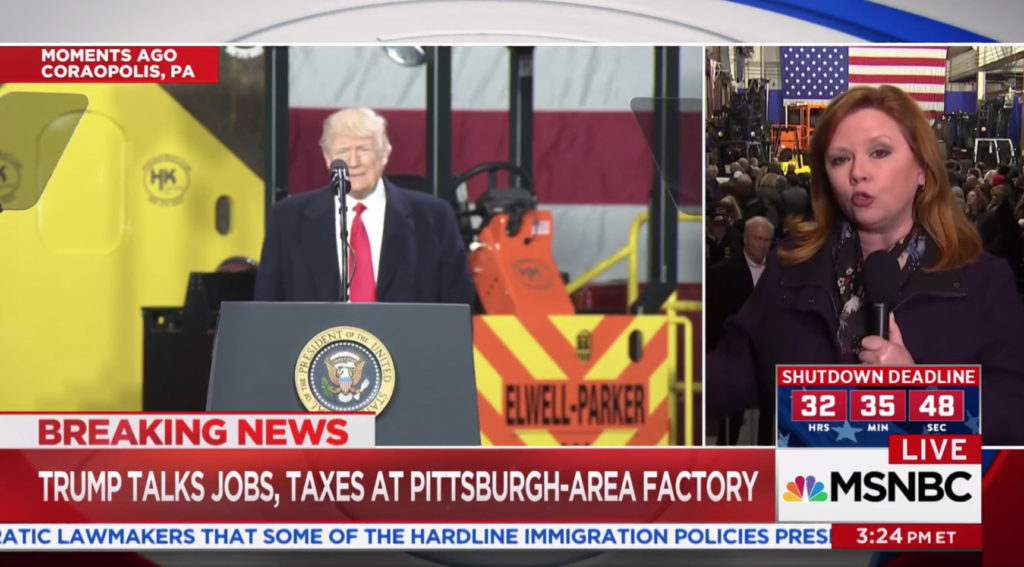 CNBC, Fox News Channel and Fox Business did not regularly use a countdown bug as of Thursday afternoon.
Fox News added a countdown bug off and on Thursday evening before making it a regular fixture Friday, Jan. 19, 2018.