'Jimmy Fallon' recreates NYC set with Minneapolis twist for Super Bowl show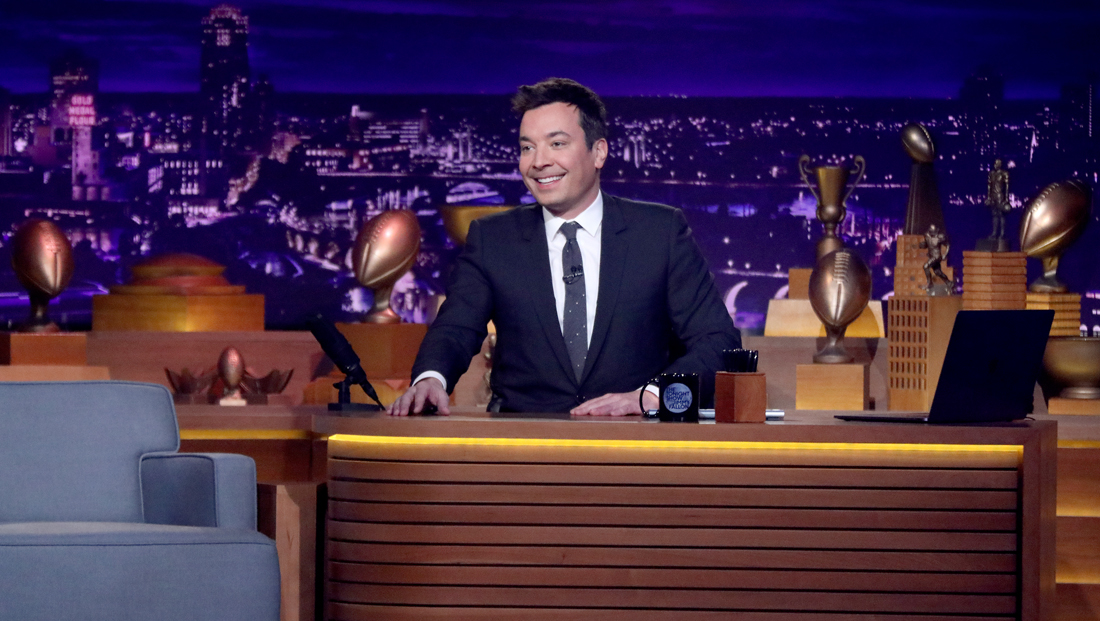 "The Tonight Show Starring Jimmy Fallon" hit the road, originating from Minneapolis after Super Bowl LII, with a recreation of its studio back in New York City.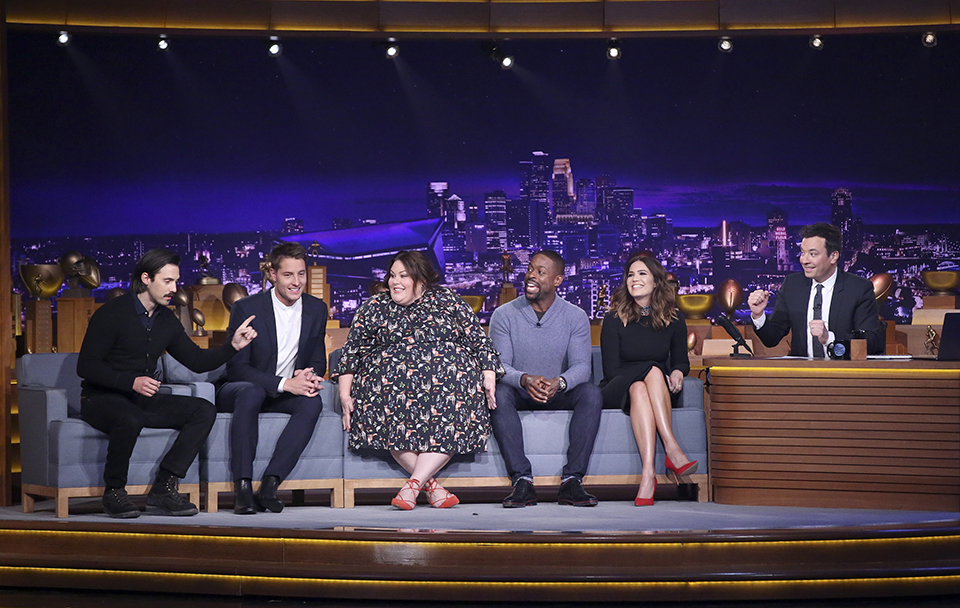 The set's production design featured the same lighter toned wood color scheme used at Studio 6B in Rockefeller Center.
Appropriately, the cityscape background was swapped out for a blue and violet hued Minneapolis skyline.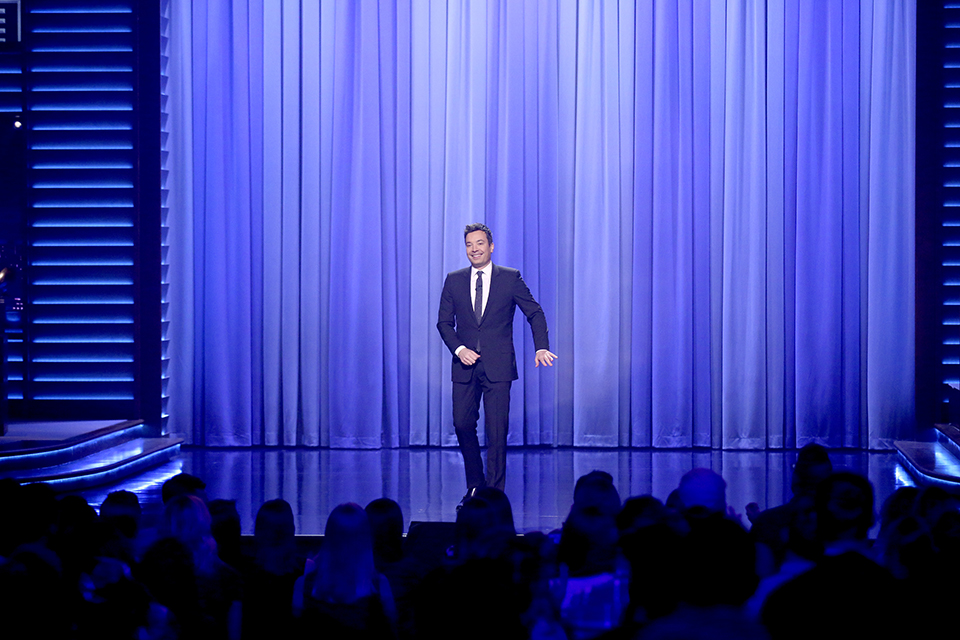 Fallon entered the temporary setup through a blue curtain though, instead of the small wood toned cube textures on the walls, horizontal lit reveal lines were used around the curtain, perhaps inspired by a football field's painted lines.
Photos by Andrew Lipovsky/NBC